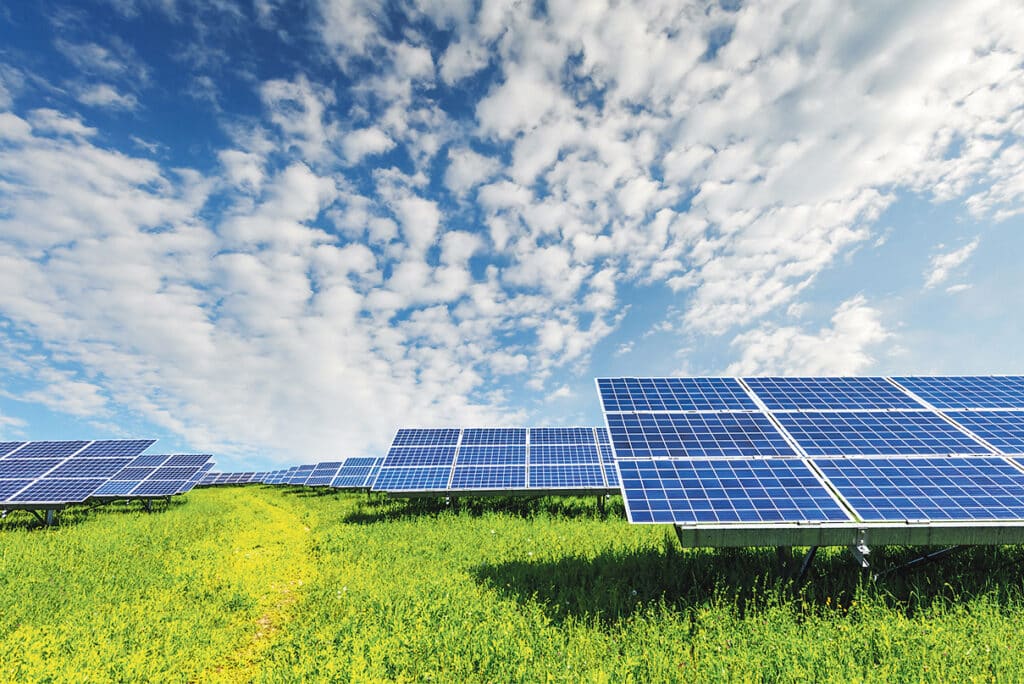 A solar farm in Shannonvale that will provide enough electricity to take Clonakilty off the national electricity grid is a step closer to becoming a reality.
Cork South West Deputy and vice-Chair of the Climate Action committee, Christopher O'Sullivan, recently facilitated a meeting between the Clonakilty Chamber of Commerce and Cork County Council to discuss potential partnerships to build the solar farm, which if successful will allow Clonakilty town to dip in and out of the National Electricity Grid as needed.
The initiative is being led by Clonakilty Chamber of Commerce chairperson Orla O'Donovan with the help of a dedicated voluntary working group.
"The Climate Action Bill has set some very ambitious targets which won't be easy to achieve. But towns like Clonakilty are showing how co-operation and a little imagination could see an entire town reduce its emissions significantly. Clon's position in the Southwest of Ireland is key to the success. After Wexford, West Cork is one of the sunniest places in Ireland," Deputy O'Sullivan said.
"I want to commend Clonakilty Chamber of Commerce Chairperson Orla O'Donovan. Since becoming Chairperson she has focused on sustainability, and this initiative is no different. We have seen it manifest itself in the 'Taste it Don't Waste It' initiative, and also the installation of drinking fountains in Clonakilty town to cut down on plastic pollution," said Deputy O'Sullivan, who is also secretary of Clonakilty Chamber of Commerce.
"When Orla said a number of years ago that Clonakilty could go off the grid, many people laughed. But it's more and more becoming something that's within our grasp. It will take a couple of years, but the Chamber is totally committed to bringing this project to fruition."
Amarenco, a Cork based solar energy company, received planning permission for the solar farm in 2019. As a sustainable energy community, Clonakilty Chamber of Commerce can progress the scheme as a Community-Led Project. Negotiations are at an advanced stage between Amarenco and Clonakilty Chamber of Commerce on a strategy to successfully complete this project for the wider community of Clonakilty. Amarenco will continue to provide technical support to the project until construction is completed, which is expected to take a number of years.
Clonakilty will enter the bid for the Renewable Energy Support Scheme, a yearly scheme that lets community groups bid to be attached to the national grid to feed back in renewable energy.
"If successful, it will mean Clonakilty will be a renewable energy leader in Ireland, with the Shannonvale solar farm providing enough electricity on a sunny day to power the entire town," O'Sullivan concluded.