Perhaps its most charming quality, time appears to stand still at O'Sullivan's Toys in Skibbereen, where for over 70 years generations of children have found magic within its walls.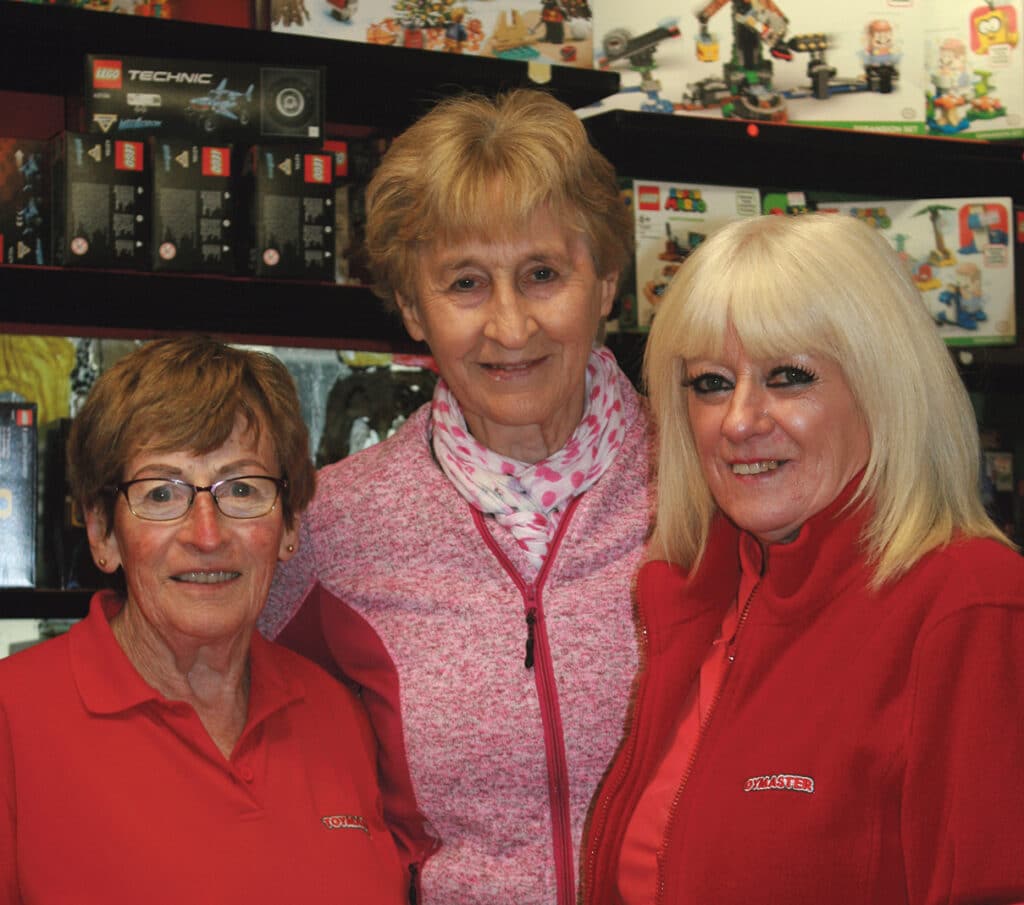 West Cork's longest established toyshop, operating under the Toymaster banner, this Aladdin's cave of treasure is upstairs filled from floor to ceiling with toys. Children are welcome to touch and test the huge selection from popular brands like Paw Patrol, Bruder and Sylvanian Families to classic favourites such as Barbie, Schleich and Roly ride-ons. The wall of lego will impress all ages and the selection of board games offers perfect material for a winter of power cuts!
It's not unusual to see a young farmer gathering speed down the long aisle at o'Sullivan's, perfect for testing out the latest model in John Deere tractors, or to pass a young aspiring babysitter trying out his or her skills on the latest Baby Born.
Once upon a time the O'Sullivan family lived upstairs in the building. In those days, the shop sold mainly hardware and household goods with some toys thrown in for good measure. Today, while downstairs is still an eclectic mix of household items, kitchenware, memorabilia, greeting cards, decorations, fuel and knick knacks of all shapes and sizes – upstairs is now home to the wonderful selection of toys that captures the imagination of every child who crosses the threshold.
"We meet so many wonderful children in the shop and we learn an awful lot from them about the toys," shares co-proprietor Eileen O'Sullivan, who also admits to still having a soft spot herself for dolls. "I loved dolls as a child. In those days they were made of porcelain so very precious…they'd break if you left them fall."
Eileen and Peter O'Sullivan took over the shop from Peter's parents, Connie and Carmel, in 1973. Peter runs a fuel business, so Eileen, a trained nurse, took over the running of the shop while also raising their six children. "It was a juggle at times but we've been lucky to have amazing staff who kept the show on the road for us over the years," she says.
An enthusiastic sea swimmer today, when Eileen isn't taking a dip with her local swimming group the Lough Hyne Lappers and Dippers, you'll more than likely find her somewhere on the shop floor. "It's really lovely to meet so many parents who came into the shop as children now returning with their own children," she shares. "It's often a real trip down memory lane."
With 12 grandchildren of their own, Eileen and Peter are possibly the coolest grandparents in town…it's not every day you get to assemble a Roly Ride-on or play dolls when you visit granny and grandad!
O'Sullivan's Toyshop, 1 Bridge St, Marsh, Skibbereen. Phone O28 21103