The eleventh West Cork Feel Good Festival is in full swing continuing until the very last day of October. Purely the idea of a festival (and there are many in West Cork) says Moze Jacobs can inspire communities and cultural organisations to come up with something special, 'outside the box', new, celebratory or profound that will excite people and, ideally, bring them together. Perhaps provide them with experiences they may not even have considered before.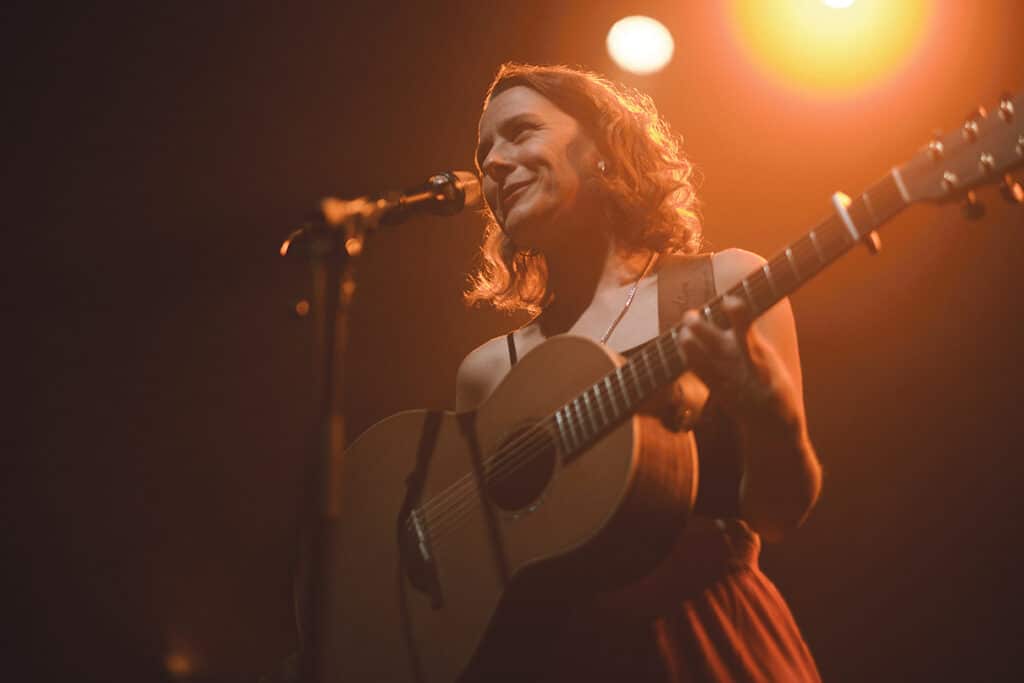 The three main themes to this year's Feel Good Festival are creativity, connection and community. Many people think creativity is all about original and mind-blowing ideas. And perhaps for that very reason, some say, "I am not creative". Potentially, neither is true. The American author Mark Twain famously said, "There is no such thing as an original idea". Twin studies and other scientific research seem to indicate that we're all born creative but may get blocked over time. Maybe what we need to do is take a deep breath, open our minds a little and focus on whatever we're doing: Be it making something or communicating, singing in a choir, playing an instrument, or being part of an audience. For there is such a thing as 'active listening'. This, too, connects people and creates community, thus enhancing wellbeing.
During the festival you can join workshops or sessions (creative writing, visual art, photography, singing, comic art, drama, Trad tunes, Irish language, knitting, card-making, masking), tell a story, play music, read at an Open Mic or during an Open Door session. And/or visit 'Sing With Us!' – the 10th Anniversary Celebration of the Bantry Community Choir at the Maritime Hotel. It features four choirs, groups of musicians, and coffee and cake (Friday Oct 20). There's also the Singing and Storytelling session at the Greyhound Bar in Dunmanway (Friday Oct 25).
The Irish language is woven into the weft and warp of the festival tapestry in a playful and enjoyable way. There are weekly Caint agus Ceol (music and chat) sessions, focused on Trad tunes, at 49, North Street (Skibbereen), where the monthly Fite Fuaite pop-up Gaeltacht takes place on Thursday October 26. The facilitator/fear an tí is the multi-talented artist and poet Pól O Colmáin, who has many years of experience of teaching and re-introducing people to the beauty and wonder inherent in the Irish language. That same evening, the award-winning sean-nós singer Máire Ní Chéileachair will facilitate an Oíche amhranaíochta/Evening of song, 'No prior singing experience necessary'. The Harbour Hotel in Schull hosts a Pop-Up Gaeltacht every Monday morning at 10am. Last but not least, the independent Irish singer and guitarist Síomha (pronounced She-vah) delivers her songs in English and as Gaeilge. What informs her debut album, 'Infinite Space', is the idea that we're all the same, 'A collective oneness' (Levis Corner House, Ballydehob, Friday Oct 13). Her haunting, mesmerising songs, like the music of Belfast-based Duke Special, who will perform at Levis's the following evening (Saturday Oct 14), show why Irish pop music has such a wide global reach. Its soul is unique.
Wellbeing is of course central to the West Cork Feel Good Festival, which offers great opportunities to get a taste of various 'self-help methods' that can help us cope (better) with modern life. Some are based on ancient practices such as meditation, mindfulness, forest bathing, yoga, Tai Chi but there is also breath work, tapping, IFS, peer support, 'singing for the brain' and for wellness, a Conversation Café, Alexander Technique. And a gardening workshop!
"Engagement with the arts and with nature is proven to be beneficial to mental health," says festival founder and nurse specialist in mental health and the arts, Kevin O'Shanahan, while citing a 2019 World Health Organisation report published by Dr Daisy Fancourt of University College London, which reviews the findings of 3500 published studies. It demonstrates the benefit of the arts to health and recommends that governmental policies should reflect this.
"As the evidence base develops, people are becoming more aware of how simple things like singing in a choir, dancing, playing gamelan or being in nature can contribute significantly to one's health and wellbeing. What we might think of as little things actually matter greatly. These are the things that make up our festival."
Highlighting two of the festival locations (both supported by the Cork Mental Health Foundation) Nuala Kenny, mental health recovery worker and initiator of the Bridge Street Community Café (Bantry) says that, "Everyone can drop into the café and have a cup of tea, cake, lemonade. But it has far more to offer. Anyone who may be feeling isolated or lonely and would like to feel more connected can either have a casual chat with one of the volunteers or book half an hour with a trained listener. Maybe to get some clarity about the next step to take. That can be therapy, or exploring your creativity, or you may want to try out self-help techniques or join a peer support group. One of our goals is to bring all sorts of people together on an equal footing and lower the barriers. And we always focus on the person not the problem. Some of the activities in the programme have been specifically designed for the festival. It takes the mysteriousness away and adds a sense of community. One workshop, 'Remembered Treasures', (Oct 9) asks people to give and receive objects that carry a story. Recovery starts when people get to tell what has happened to them and when they are heard and seen. The exchange of stories is vital. Another event, 'Remember Sinéad O'Connor', (Oct 27) invites those of us who were moved by her life and her passing to share their thoughts, memories, emotions. Help them bring out their inner Sinéad. In a way, she's in all of us."
Caroline Hayes, on behalf of the Clonakilty Community Resource Centre (CCRC), commented that "The Feel Good Festival is an important reminder of our need to find things that make us feel good. We're all somewhat guilty of getting too busy and forgetting what brings us joy. For me, it is art, music and community. That it is say, community in its wider sense through connectivity and common interests. The resource centre is great that way. It is a project funded by the Cork Mental Health Foundation but it's open to everyone – just like the Feel Good Festival. We have some people that come in for a daily cuppa as we're the only people that they meet every day. Others may come in for information or to take part in some of the regular groups – knitting, art, yoga, or the book club. For the Festival this year, we are hoping to make some new connections and to encourage new members to visit some of the existing groups. One new addition is 'Footsteps by the Pier' (Rosscarbery, Oct 11), a reflective meditation organised by our walking group who have connected with the Rosscarbery Social Services Centre for this special occasion."
Detailed information on the Festival Programme can be found at www.musicalive.ie/west-cork-feel-good-festival or in the printed brochures that are available at libraries, participating venues and 49 North Street in Skibbereen.