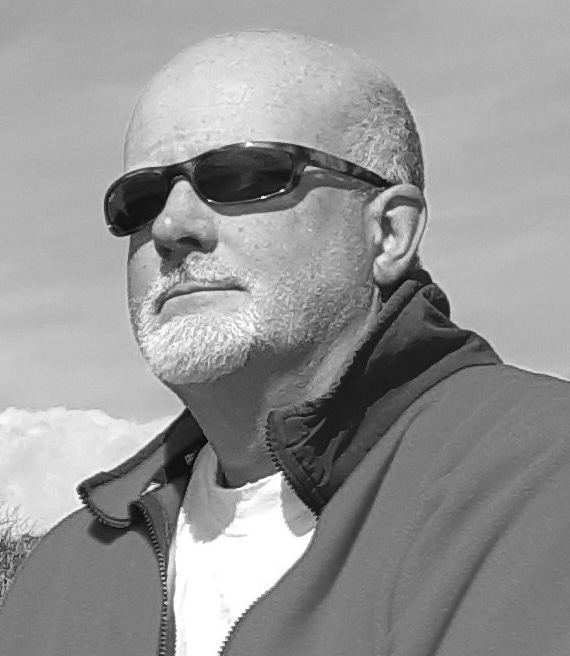 The DNA of West Cork People
Mark Grace is a genetic genealogist and family historian at Ballynoe House, Ardfield, Co. Cork
A further look at some of the tools and outputs tested that could provide some insights if you have or plan to do a DNA test.
Chromosome Painter
Further to last month's article, Ancestry are providing a new chromosome browser that shows how they are allocating your DNA origins (as 'ethnicity') to each side of your chromosomes. You need to look under your 'DNA Story,' 'Ethnicity inheritance' and 'Chromosome painter' to view the breakdown. This was previously shown just as 'Parent One' and 'Parent Two' as described last month.
It is very 'broad brush.' Like a lot of so-called 'ethnicity' results, it will not make much sense. The same 'ethnicity' has been applied to whole chromosomes in my case. Like many genetic genealogists who have their ancestry mapped in reasonable detail, it is not proving particularly useful and will be misleading to the uninitiated. As an example, one chromosome that has been identified as 'Irish' does not have any of my known Irish ancestry on it. As the science around DNA origins develops over the coming years it is just another tool to watch. Will it become accurate and useful or remains just a gimmick?
We have yet to see if providing any type of chromosome browser is a step towards what we all want to see from Ancestry, which is a browser showing each our matches, as is commonplace elsewhere.
Personal Traits
Ancestry have recently launched a new product called 'Traits'.
As it is not part of their standard offering, it will cost €17, even if you have already tested with them. Ancestry is responding to the rapid rise of the 23andMe testing service that has focused more on this side. It is important to emphasise that these results are only for fun and information, providing indicators on whether you might have blue eyes, lactose intolerance or long-range endurance, for example. They are not medical tests and do not provide information on the likelihood of disease. The latter is solely the specialised remit of medicine and clinical geneticists. It is always recommended to get professional medical advice ahead of responding to anything these tests may suggest.
The rapid rise of 23andMe has been a blessing and a curse for the those of us working on the genetic genealogy side of things. The blessing is that interest in personal traits has meant an upsurge in people testing, resulting in more chances of finding genetic cousins at a high level. On the other side, as the company is focused on traits, they count fewer of the natural mutations ('SNiPs' – see previous articles in the online editions), which means it becomes difficult to know if smaller matching segments are genuinely ancestral or not. My observations are they provide a third of the number you might expect for a genuine match. As a result, 23andMe may not be your first choice if your primary interest is connecting family, although obviously large segments are still helpful.
Autoclustering
MyHeritage take free uploads of test data from other testing companies. You can do this on their free sign-up. It is worth doing (if you have tested with Ancestry or 23andMe) as you get a new match list for all those who have tested with them. By sharing, you are also boosting the quality of their database for everyone.
You also have free use of three tools that include a chromosome browser (so you can see precisely where you match someone; something that Ancestry is yet to provide), their version of your DNA origins (still called 'ethnicity') and the Autoclustering tool.
At a push of a button, you are emailed a zip file that includes an interactive pdf. It is great fun to watch your top DNA matches being sorted into clusters in real time. Clustering indicates you have some common ancestry within each cluster, even though you may not know what it. My advanced studies already recognise many of the clusters as relating to specific ancestors. Two of my largest clusters based on MyHeritage data, I cannot assign, but it helps to pinpoint testers whose family trees may provide clues.
GEDmatch
If you are looking for a collection of tools to play with and learn more about your DNA matches, then upload your data to GEDmatch. They take data from any testing company; a list that is growing all the time (currently 21 named companies). It is free at the basic level.
Comments, questions, and issues that can be answered as part of future articles can be emailed to DNAmatchingprojects@gmail.com or follow the West Cork DNA projects on Facebook blog 'My Irish Genealogy & DNA'.