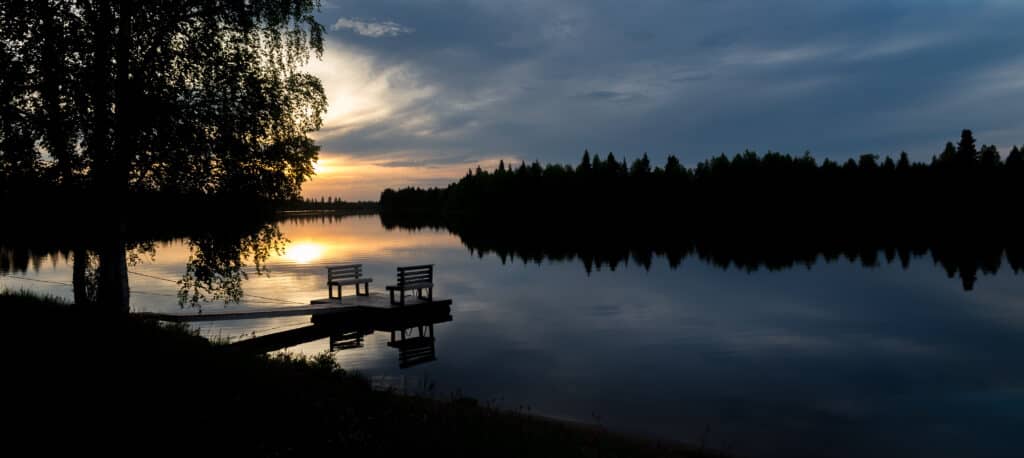 June brings us the Summer Solstice and the turn of the Astrological year. With the Full Moon on June 4 in fire sign Sagittarius, it looks like the heat of Summer is not over just yet. This month puts a focus on social connections and sorting out practical issues from the past. There is a sense of busyness and even a hint of things reaching fever pitch. Communication and news travel at high speed. 
The first week of June brings new energy as Venus moves into Fire sign Leo on June 5 just after the Sagittarius Full Moon on the 4th This could bring out the dramatic in people as Leo loves to put on a show and wants to be part of something significant.
Venus the planet of love, enjoyment and harmonious connection is getting very creative in this sign. So this is a good time to get any relationship issue or complication smoothed out. It is also a great time to put energy into developing your creative projects and for self-promotion. We have the once-in 18-month retrograde phase of Venus starting in July so Venus will be in this sign until early October. She passes over the 'shadow' degree around the 18th and until then it is helpful to use this retrograde phase to sift through relationship difficulties or review any social connections in your life to evaluate what needs attention now.
The sphere of relationships is even more highlighted during this time by the presence of Mars in Leo until early July. These two 'love' planets in Leo can bring a sense of the theatrical to the area of your chart where Leo is prominent. This is a great combination for creating your desired public image. On the world stage, we may see the drama of social media ignite. We also may get to see where we have been distracted by the show and have-not fully taken notice of the underlying reality. Many things may turn out to be nothing but a staged production to create the desired effect.
Mercury the fast-moving communication planet slips into its own sign Gemini, on June 11. This allows Mercury to speed everything up to the highest pace when it comes to taking, writing, and transfer of information. At the same time Pluto, the planet of depth and detoxification, moves back into Capricorn. These two make a strong and positive connection between them just ahead of this adding to the theme. Expect to see deeper topics and even scandalous topics that have been bubbling away in the background come to light now. There may be threads that are brought out into the news dating back to when Pluto moved into Capricorn in 2008. This is a time of clearing out the old patterns, corruption and self-interest that relate to financial institutions and established order of government or civic authorities.
The New Moon in Gemini on the 18th keeps the Mercury themes very active and we may look back to see how this month began a new phase. Saturn starts its retrograde phase in Pisces on the 17th. This puts a practical slant on dealing with the difficulties that have been highlighted so far this month. Pisces adds a compassionate and also more collective or metaphysical overview to any solutions that we propose now. On June 19, Jupiter exactly connects with Saturn for the first time since the 'Great Conjunction' of December 2020 that brought a whole shift in the way we viewed the world and how we behaved in society. This current connection is a supportive one that can bring about some of the more positive attributes of this important pairing. There are shifts occurring that we may not see play out in their entirety for many years.
The following weeks of June have an intensity that may bring some destabilisation or unexpected actions. Mars the passionate action planet makes a challenging angle with Uranus the planet of discontinuity on June 26. There could be a volatile quality to this and we may see tempers erupt or a swift shift in direction by some. The Mars focus coming from Leo can really get our attention. We may make changes around the way we deal with our personal resources and finances. Any tension that builds up during this time will be short-lived, as Mercury swiftly moves into Cancer and this is a very gentle and considerate or empathic way to connect or conduct business compared to the recent high energy of Mercury in Gemini.
It is a month of big shifts and it is not only the turning of the Sun in its annual path that we see over the Solstice period but also, potentially a shift in the tide or direction for our collective future.
June has a Full Moon in 14 degrees Sagittarius on June 4 at 4.41 am and a New Moon in 27 degrees Gemini on June 18 at 5.37 am.
Aries: The coming Full Moon is the culmination of energies from the past two weeks so now you can push on toward whatever goals you have in mind. Whilst you have the right mood compelling you, it's a good time to adopt a new approach. You want to improve your position and are willing to take advice or seek extra knowledge. There may be additional details, communications or travelling to attend to but keep your focus on the bigger picture. Backed up by so much strong energy you are likely to feel an incredible drive to accomplish and achieve in life.
Taurus: You find yourself thinking about your needs concerning the others in your life and how much time you have to offer them. Consider how much your physical needs and personal resources are already tied up. You'll need a balance so no one feels overly indebted. This Full Moon you'll have the courage to do some serious mental or physical housecleaning. Throw out any useless things you've been hoarding and make some space in your life. The burst of freedom will do you good and make it easier to keep things in perspective.
Gemini: With the Sun in your sign and this Month's Full Moon focus on your house of relationships it's no surprise that you want to take a fresh look at your close associations. You're inclined to let go of anything you believe to be holding you back or simply uninspiring. Find a balance between individual or personal concerns and any desire you have to be of help or service. Doubts fade into the background as a new sense of self, a more assertive personal style and a more dynamic approach to life will emerge now. Your relationships need to reflect this energy so everyone gets a good deal.
Cancer: This month is a time of change. You have been considering your foundations, responsibilities and basic security needs. Your practical sense is enhanced and you can make difficult decisions affecting your material welfare. What you willingly sacrifice now will be more than repaid with an increased ability to make your dreams a reality later. The Full Moon will intensify any effort on your part to improve your health, diet, and physical condition. Being of service to others or taking on extra responsibilities this month will prove to have been an investment in your future in the long term.
Leo: You want to make your dreams a reality and any attempt to put into practice your hopes and ambitions will pay dividends this month. Your tendency to compromise and settle for less than you are capable of can be a problem. Tension results when you ignore your desires for achievement or acknowledgement. This Full Moon brings you a very creative phase so allow yourself time to be playful with any new ideas and inspiration you experience. You may then find that you're actually on course, full steam ahead, for getting to where you want to be.
Virgo: Your feelings and sense of security may find you seeking seclusion for a time or losing yourself in memories. Events make it difficult to make good decisions concerning your life direction. However, it's a good time to make some changes so you can reach new levels. The Full Moon shines on your home and private life, which could be very rewarding now. Circumstances may urge you to make a greater effort. But don't overdo things or try to go too far too fast. Despite appearances things are working with, rather than against, you so don't get overwhelmed. Let things take their natural course.
Libra: The next two weeks are the perfect time to act on any impulses to better yourself. Take up a study course, make a journey, or just mix with people who are culturally different to you. A career opportunity or the chance to impress someone of importance is likely during this Full Moon phase. Giving extra attention to details and keeping up with everyday business could be time-consuming but the small things also contribute to the longer-term plan. Feeling good about yourself and what you are doing with your time ensures an improved sense of well-being.
Scorpio: This month is a time for getting down to business. Start by stripping away and discarding non-essential items, memories and old habits. It's a good time to put the past behind you as you're likely to be less sentimental during the next weeks. Keep moving onwards, concentrating on the important things. Use your imagination and follow your intuition as you focus on your goals and ambitions around the Full Moon. The drive to improve your finances and material security is strong now and you could find some welcome inspiration for a new direction or possibility you hadn't previously considered.
Sagittarius: You want to assert yourself and take the lead now. You may not always get full support from others as you tend to create resistance in those around you. Some may even find you unusually overbearing, as your enthusiasm runs counter to whatever is wanted by them. Your basic energy and vital principles are strong around the Full Moon so you will soon manage to charm even the most obstinate. Your desire to get out and about to express yourself could find you enjoying an extra busy social scene later this month.
Capricorn: You're sorting through the experiences of the last several months, separating the precious from the worthless, salvaging what you can. These next two weeks are a time of self-examination. You want to get things right and contribute something worthwhile. You are happy to take on new opportunities now. Make time to talk things through and you may find sincere understanding coming from friends or co-workers. The needed support will be offered if they see your true intention is to be helpful and give something of yourself. Taking care of your needs both spiritually and physically is a balancing act you can achieve now.
Aquarius: Your attention will be on improving and making the best of the current situation in the next week. Try to bring an unusual twist or insight to anything you have to accomplish now. During the Full Moon phase, you can reap rewards from past efforts. There is strong support and goodwill from those around you. Remember though that not everyone is ready to make the required changes at the same time as you. Your vision is probably further reaching than theirs and includes the broader issues. After the 15th you will see your creativity increase and have an enhanced sense of enjoyment.
Pisces: You've created a solid base to build on in recent weeks so now decide how you can make it work to your benefit. You know what your limits are and it's time to move forward. Now you can see what was holding you back. This next phase marks a welcome end to so much self-questioning and uncertain feelings. Emotional issues may not be your priority as you approach this Full Moon so if you encounter a cold shoulder, don't be surprised. Misunderstandings can be the result of having a different agenda but the later part of the month will see improved communications.