Niall Geaney is a qualified solicitor since 2009 having worked with a solicitors practice in Dublin from 2004 to 2010 before setting up his own office in Clontarf in Dublin. He opened his Clonakilty office on Emmet Square last year having relocated with his family to Clonakilty in August 2020. 
Niall has acted in many business sales and purchases over the years and advises small and medium business owners on all legal issues including business structures, contract negotiations and agreement, intellectual property rights, shareholders agreements, employment law and commercial property transactions. He also works a lot with sports clubs and associations in relation to governance, disciplinary matters and corporate matters and is a financial cap judge for the FIA Formula One Championship.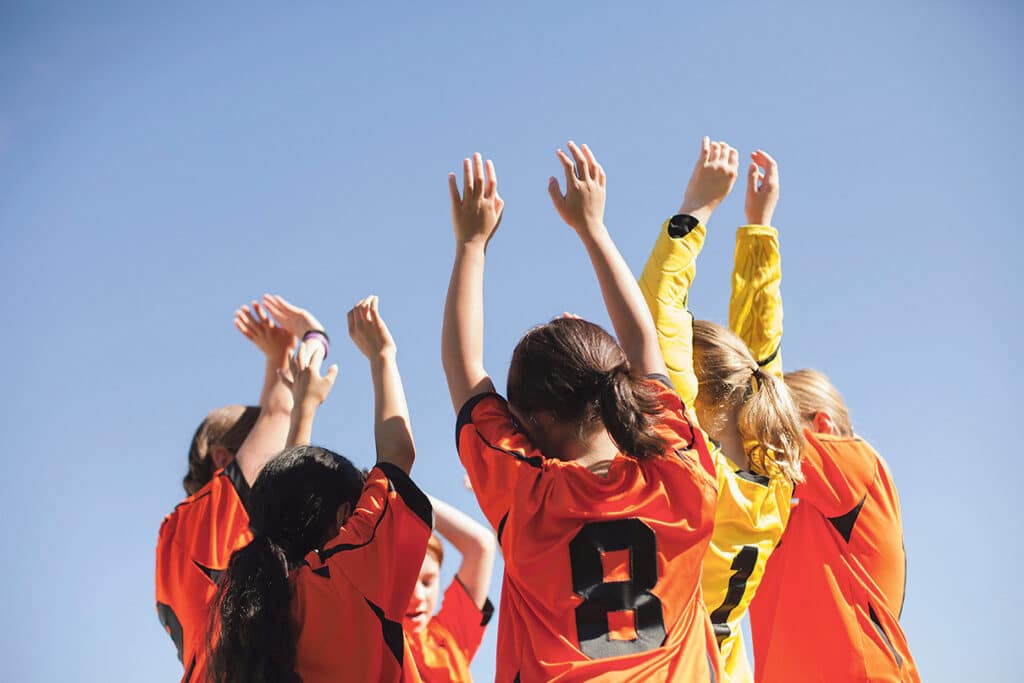 As we leave the summer months behind and face the back to school and back to sports season, it is an opportune time to be aware of the obligations of sports groups, trainers, mentors and parents when it comes to our children's rights in a sporting environment. 
I spend many hours each week discussing issues with concerned parents in relation to bullying, harassment, social media abuse, isolation issues and other scenarios in sport, which can be extremely difficult for children and their parents to deal with. Clubs too struggle to implement polices and follow best guidance when run by volunteers who have the best interest of their members at heart.
One of the biggest issues of concern currently is bullying, which includes negative behaviour, verbal, psychological and physical on and off pitch harm to a player. This can be from another player, a mentor, trainer or in rare situations, another player's parent. Verbal abuse particularly is becoming extremely common place.
Sport in an underage context should entail the protection of childhood values, the needs of the child being understood, creation of integrity in relationships, fair play, a quality atmosphere and ethos, fair competition and equality between all young people. This is what we all strive for however more and more these desires are under threat.
We are all aware of the general rules of Garda vetting procedures however the creation of Child Safeguarding Statements and Policies are the first step in creating a safer environment.
So firstly, what is the law on the issue?
Under the Children First Act 2015 Section 11-
(1) Where a person proposes to operate as a provider of a relevant service, he or she shall, within three months from the date on which he or she commences as such a provider—
(a) undertake an assessment of any potential for harm to a child while availing of the service (in this section referred to as a "risk"),
(b) prepare, in accordance with subsection (3), a written statement (in this Act referred to as a "child safeguarding statement") specifying the service being provided and the principles and procedures to be observed to ensure as far as practicable, that a child, while availing of the service, is safe from harm, and
(c) appoint a relevant person for the purposes of this Part.
(3) A child safeguarding statement shall include a written assessment of the risk and, in that regard, specify the procedures that are in place—
(a) to manage any risk identified,
(b) in respect of any member of staff who is the subject of any investigation (howsoever described) in respect of any act, omission or circumstance in respect of a child availing of the relevant service,
(c) for the selection or recruitment of any person as a member of staff of the provider with regard to that person's suitability to work with children,
(d) for the provision of information and, where necessary, instruction and training, to members of staff of the provider in relation to the identification of the occurrence of harm,
(e) for reporting to the Agency by the provider or a member of staff of the provider (whether a mandated person or otherwise) in accordance with this Act or the guidelines issued by the Minister under section 6,
(f) for maintaining a list of the persons (if any) in the relevant service who are mandated persons, and
(g) for appointing a relevant person for the purposes of this Part.
Guidance for parents
So what are parents to do to ensure your child is attending an activity that is compliant with the law in relation to child safeguarding?
Ask the question – is there a child safeguarding policy in place? When was it last reviewed? Who is responsible for its implementation? What does the policy say is to occur when an issue arises? It is a parent's obligation to ensure this exists and have the knowledge to know what to do calmly but quickly when a situation arises.
These are the first basic steps to ensure your child is attending an activity that is legitimately operating in compliance with the Act.
What happens if an issue then arises? I have seen many situations of children feeling isolated due to poor mentoring and training skills, bullying by other participants or worse by adults in the club and harassment in the general locality when questions are then asked of the club.
From my experience, for a parent the best route to take in negotiating these minefields are as follows –
• Talk to your child firstly and get a full overview of the issue
• Request a meeting with the child protection officer in the club and document in writing the issues of concern – it is worthy to note that the GAA rules on child protection issues now insist on a formal written compliant being submitted to the Child Welfare Officer in the club.
• Set out the full issue to the child protection officer and ask them to investigate and refer back to you within a specified time. If they require a meeting with your child be mindful as to how that is undertaken in the best interest of the child and always accompany the child.
• Do not discuss the issue locally or pitch side with others until the child protection officer has conducted a full investigation – privacy is important and the best interest of the child must be protected throughout the process.
Sport Irelands Safeguarding Guidance is an excellent document to refer to as a parent or as a club official. Use the resources that are available and seek professional advice if required.
Many of the main sports governing bodies in Ireland are now taking child safeguarding extremely seriously and have multiple child safeguarding policies, strategies and provisions in place. Many have child protection tool kits online to allow parents and clubs navigate this area. The GAA for example state
"The Association shall safeguard and encourage the interests and wellbeing of everyone under 18 years of age playing GAA. They will take all steps to protect under 18's from forms of abuse, harm, discrimination and degrading treatment, while respecting all under 18's rights, feelings and wishes."
Under the GAA code disciplinary action can be taken against any individual deemed to have breached the code after a full investigation has taken place. Most other national sports governing bodies have similar procedures in place.
Guidance for clubs
Generally at the other end of such complaints is a club or voluntary organisation. Every club or organisation involved with a sport where children can partake has a duty of care to safeguard and promote the welfare of children. Some suggestions of where to start to fulfil this duty are as follows –
• If you have not already done so, create a robust child protection statement and policy and publish it clearly for all members to be aware. Seek professional advice in doing so as this might well be the most important document you have. A well-drafted policy document can guide you through the process and ensure full due process and fair procedures are followed. Funding is generally available for such help. Assign three to five club members including the child protection officer to undertake these tasks.
• The policy should be underpinned by common values and principles based on a child rights approach and aligned with Irish Law in respect of Children's Rights and the UN Convention on the Rights of the Child.
• Review it every two years to ensure it is in compliance with changes in legislation and/or government guidance and/or as required by Tusla (the Child and Family Agency) and Sport Ireland and/or as a result of any other significant change or event.
• Establish a Critical Incident Response Plan. Easy steps to follow for all members and officials when an incident occurs.
• Ensure that any individual whose role will have regular contact with children or vulnerable persons in the provision of relevant services must complete safeguarding training. Again funding is generally available. Sport Ireland Safeguarding Workshops are also available.
• Ensure full Garda vetting takes place regularly.
• If a serious child welfare issue is reported request the individual to step away temporarily from their position until the investigation is completed. To ensure fairness to all the investigation should be completed as swiftly as possible and in complete privacy. Due process and fair procedures must be followed to protect the interest of the child and the accused.
• The complaint may require external intervention by state agencies – do not hesitate to do so if that is the case. Failure to do so can lead to a legal liability for the club for failure to act.
• Establish a monitoring and evaluation system through clear records and link the allocation of funding to the implementation of the safeguarding strategy.
• Establish a clear disciplinary procedure for any resulting sanctions to be applied with a clear appeals process also.
Overall the provision for child safeguarding in Irish sport is in a positive place, however as parents and as club officials it is important to act quickly when necessary and to always follow the fair procedures as set out in the clubs Child Safeguarding Statement and Policies. Take it step by step and enlist professional help where needed.
Feel free to email or call to discuss any issue on
niall@geaneysolicitors.ie or call 087 2308797.