Dunmanway Town captured the Beamish Cup for the first time since 2015 after they defeated Clonakilty Town FC in the domestic cup final, which was played in Turners Cross last Sunday afternoon. John Bohane reports.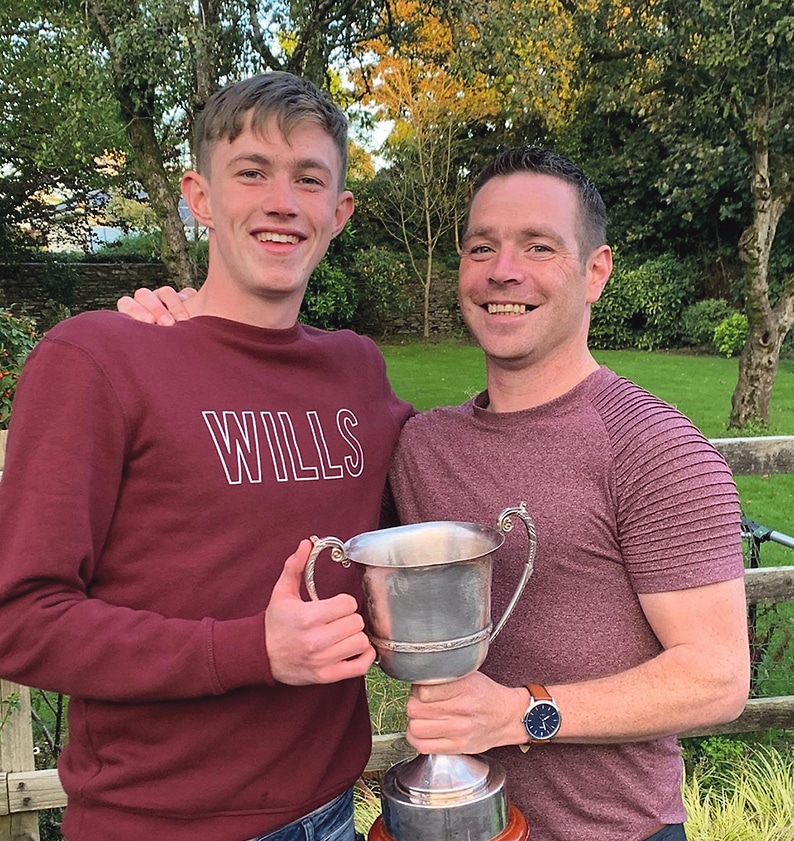 Two goals from ace striker Cathal Daly propelled Dunmanway Town to a hard fought cup victory. The young star, who only turned 20 a few days before the prestigious cup final, was thrilled to help his side to cup final glory. "It was a great achievement to win the cup. We knew Clon would provide a very stiff challenge and we had to work hard on the day. Even when we got the first goal, we thought we would push on, but they almost equalised immediately. We had to play well to win butt getting the second goal so near the end helped us over the line."
It was a nice way for the two-goal hero to celebrate his birthday. "Winning this cup takes some of the disappointment away from losing the league title a few weeks previously," he reveals.
The sides were deadlocked at halftime following an entertaining opening half. Cathal emerged the hero with his brace of goals arriving in the second half. The modest striker was thrilled with the service he received from his teammates. "We were calm enough at the break. Andrew, our manager, just told me to get more involved and to get on the ball as often as possible. We all stepped up in the second half. We knew we would get chances. The whole team produced a great display. We know we are a good team. We were determined to keep the ball on the deck and keep it moving. We have so many talented players in our squad; I got great service for the two goals. It was a team effort and I was fortunate to be in the right place at the right time to put the ball in the net."
Playing and scoring two winning goals in a cup final represented a huge honour for the birthday boy. His second goal was a remarkable individual goal, as he weaved his way past a number of challenges, before calmly finishing with great confidence. Cathal loved playing in Turners Cross. "The pitch was like a carpet. It has been a great few days for me. I am over the moon. When I heard the game was being played in Turners Cross, I said to myself this was my chance to show what I am made of. It was a great day. Winning the Beamish Cup there was a great feeling."
Dunmanway Town were captained to cup glory by long-serving player Steven O'Donovan. Cathal is full of praise for the vital role the experienced captain played in their cup success. "He is a great player and leader. It was so fitting he got to lift the cup. This is my fourth year playing with the adult team and he really showed me the ropes. He has helped me improve as a player. We were all delighted to win it for Steven, as he is a huge presence for us."
Team manager Andrew Healy guided Dunmanway Town to cup glory following an absence of five years. Cathal loves working with and playing for their manager. "Andrew is fantastic; great to play for. Every decision he makes is spot on; he is a great club man."
With the domestic season due to resume in the coming weeks, Dunmanway Town are eager for more success. Cathal and his teammates are determined to mount a sustained bid for league glory next season. "We want to win every match. We want to win every competition we take part in. We are hungry for more glory. We will do our best and hopefully it will lead to more success going forward."