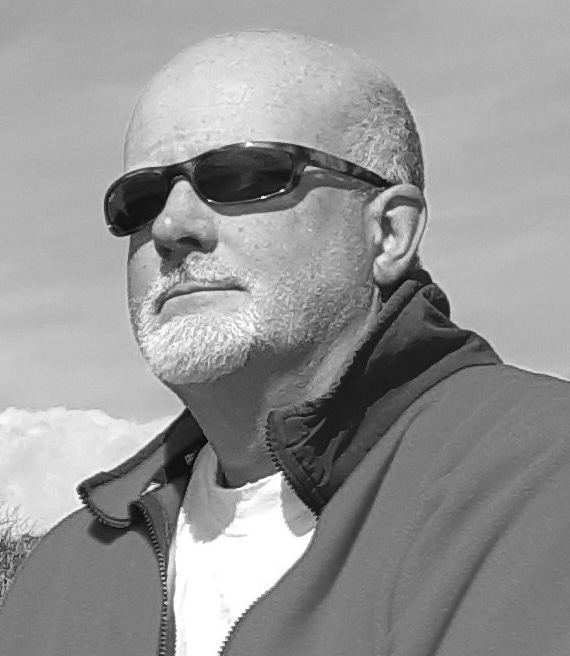 The DNA of West Cork People
Mark Grace is a genetic genealogist and family historian at Ballynoe House, Ardfield, Co. Cork
This month provides the seventh synopsis for my wife's ancestral lines in County Cork and what has been learned from atDNA matching. If you have taken a DNA test and related to any of these family, do get in touch and consider adding your DNA information to the project.
With the O'DONOVAN Clan Gathering due to take place in Bantry in June this year (see their Facebook page for more information), it is apropos that we have reached this family name. Like many, my wife has multiple connections to the DONOVAN clan in general and some specific direct ancestry. It is a surname that was established in the C10th and is very much Cork-centric.
As part of the previous synopses on the MENNIS family, the earliest DONOVANs in her family line are Katherine DONOVAN of unknown family (who married John MENNIS abt 1755) and Hanora DONOVAN (the daughter of Andrew DONOVAN and Mollie O'HEA) who married their son James MENNIS abt 1788. We assume these took place in the wider Fanlobbus parish of which Dunmanway is a part.
O'DONOVAN of
Shannonvale and
Templebryan
Based on the earliest church records at Darrara there appears to be only one DONOVAN family living in Templebryan. Anne DONOVAN (1818, my wife's 2x great grandmother) was the daughter of Cors DONOVAN and Cate COLLINS. A Daniel DONOVAN was one of the witnesses when she married neighbouring Reenroe farmer John O'NEILL in 1840. The O'NEILLS will be discussed in more detail in a future article.
While it is impossible to prove on paper without a written or verbal family history, there was a Daniel DONOVAN who farmed at Shannonvale and was potentially the marriage witness. It likely he was Cors' brother. The paper trail then becomes interesting for all those who know Clonakilty well.
Daniel and his wife Elizabeth or Eliza NEIL were the parents of Denis DONOVAN who was the founding proprietor of the O'DONOVAN's Hotel in present-day Pearse Street (then Sovereign Street), Clonakilty. Importantly in his Will of 1866 he entrusts guardianship of his children to their grandfather (his father) Daniel DONOVAN, farmer of Shannonvale, the assumed uncle of Anne DONOVAN.
After Denis died, the Hotel was continued to be run by his brother Thomas DONOVAN (1826-1883) and his wife Catherine WALSH (1835-1918). Visitors who climb the main stairs of the hotel can see their portraits on the way to the first floor.
I have no information regarding earlier generation of DONOVANs and my DNA study has not identified any descendant of this family who may have DNA tested to prove or disprove the connection between the line of Denis and Anne. Of Thomas and Catherine's 15 children, twelve survived and ten married to produce many descendant lines found locally in Ireland and in Canada, Australia and South Africa. Additional family names include DAVIES, GILLMAN, O'BRIEN, O'MAHONEY and O'SULLIVAN. There should be plenty of candidates.
O'DONOVAN of
Derrylahan
DNA matches are proving up many family lines leading back to Timothy DONOVAN, a late C18th farmer at Derrylahan near Dunmanway, and his wife Ellen COVENY. To date matches can be found from three of their sons.
Denis DONOVAN (c1804) farmed at Derrylahan. He married Mary MANNING (O'BRIEN Mangan) in 1832 when both were given of Dromdeegy. Three of their children have provided DNA-proven lineages: Julie (1841) who became MINEHAN / MURNANE after emigrating to New Hampshire, Rickard (1843) who first married Mary CONNELL (four children) and then Minnie LUCEY (12 children). He continued to farm at Derrylahan until 1890. One of his first wife's children and three of his second provide DNA matches. The third child of Denis and Mary was my wife's great grandfather Michael 'The Count' DONOVAN (1847-1924) so named because he was Clonakilty's town clerk. He had one child by Anne HARTNETT of New Chapel Lane, Clonakilty before marrying Mary FITZPATRICK of Ballinavar, Derryduff, Rosscarbery in 1884 (my wife's great grandmother). They lived in Sovereign Street, Clonakilty and registered in both the 1901 and 1911 census. Their daughter Bridie married Felix O'NEILL (of the Reenroe family) who ran a watchmaking shop in Main Street, Dunmanway.
Mick DONOVAN (c1810) married Ellen MANNING, the sister of Mary in 1838. Son Timothy (1843-1916) provides the continuing DNA connection having married Anne LUCEY of the same family as Minnie, above.
Rickard DONOVAN (1820-1888) married Mary MENNIS. He first farmed at Derrinasafagh before running a pub in Main Street, Dunmanway. The genetic trail follows their son Tim (1850-1916) who emigrated to Massachusetts and married Annie HARNEDY.
Questions that can be answered as part of future articles can be emailed to
DNAmatchingprojects@gmail.com or follow the West Cork DNA projects on Facebook 'My Irish Genealogy and DNA'.