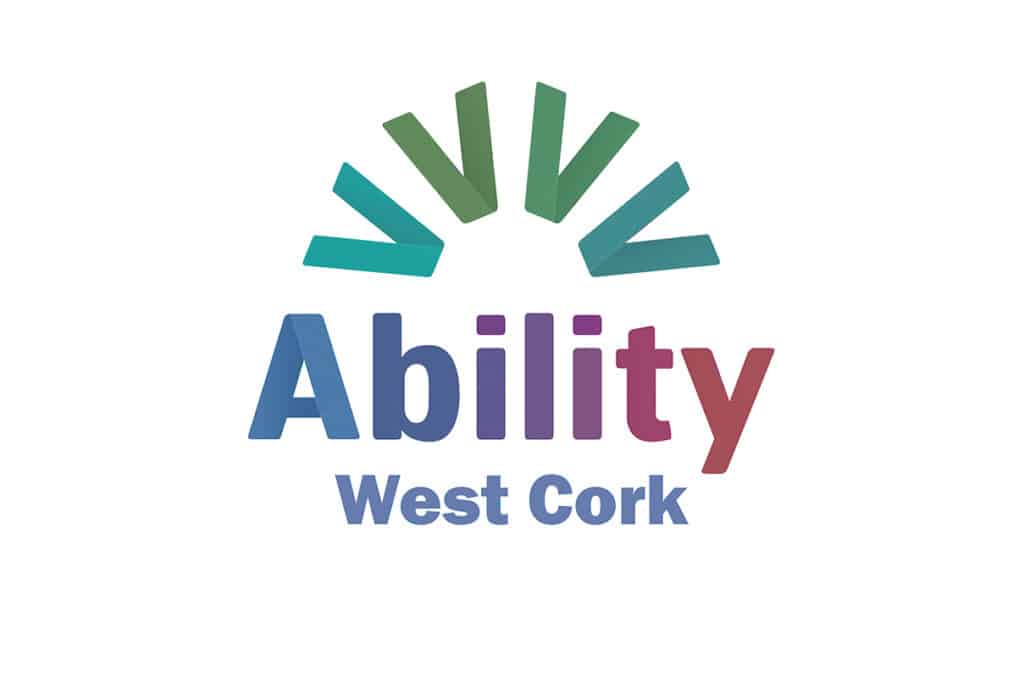 Ability West Cork is a programme that works with young people, aged between 17 and 29-years, who are living with mental health difficulties in the West Cork region. The programme has been running since late 2018 and has worked with 71 young people to date. The Ability West Cork team members are professionals in the fields of youth health promotion, adult education and occupational therapy. They work closely with their participants to discover skills areas that they would like to explore, support to build independent life skills and facilitate opportunities to access group activities for physical and mental wellbeing. DH found the programme to be of great benefit and says, "from the beginning, when I first met the team, I was welcomed into a supportive and understanding environment. I had regular meetings with the staff. Each person brought something new and exciting to the table. I took part in surfing and soccer. It was very helpful in dealing with my anxiety and depression. I was in a very isolated place and afraid to be away from home. With these activities I grew more confident and I found that my world was expanding with each day I took part. It was great that the team took a hands on approach". 
The ethos of the programme is to support participants to gain confidence to reach their goals. These goals are different for each person; while one participant may wish to combat the isolation they feel by working towards taking part in group activities, another participant may wish to avail of career guidance in order to focus on an education, training or employment pathway. One young person, CC, describes his journey through the Ability West Cork programme "I was doing very badly when I was first introduced to the Ability programme, and I was pessimistic as to whether anything would really help me. However, I found the programme, and the people involved, invaluable to me, and to my mental health. Now, I have more confidence, more stability, better capabilities, and, not least of all, more hobbies. I feel that the ability programme could be beneficial to countless numbers of people who are struggling with their lives and mental health."
The team's method is simple – they are there to identify needs and wants, help participants to set goals, and build those frameworks together to support their participants in a sustainable way going forward. Describing this approach, RH highlights that, "the program concentrates on the individual and develops an action plan for what the individual needs, what goals they have and future ideas or plans. Also all the Ability staff are fantastic support and give great encouragement with everything". The programme is based upon the needs of the young people who access it and they also have a peer support programme and a youth advisory panel, enabling participants to directly influence and shape the programme. A key part to the work of the programme lies in the support and genuine regard that the team have for their participants, PF speaks to this; "the kindness and generosity of the Ability team made me realise how much I have to give, this gives me confidence in choosing my path over the years in my life, I have gained skills. Skills are a great gift to have and they can come into use with support. Over the years I was slow in communicating but having the chance to work with ability over the last while has been great in improving my social skills, communication and self esteem."
So far, Ability West Cork has supported nine leaving cert students through their final year in school and beyond, 25 into further and higher education and 28 of our participants are employed both part time and full time. Other participants have gained valuable social and personal skills that will be used into the future.
Ability West Cork also supports employers. They work closely with Employability West Cork to support the transition of participants into work placements and employment. With employers in mind, Ability West Cork will be hosting an employer wellbeing event. This will be held in three parts over three weeks, online and for one hour per session. Details will be announced in mid-February.
For those who feel that they may be interested in the Ability West Cork programme, please do not hesitate to reach out. The programme is accepting referrals and the referral form can be found online at wcdp.ie. To be eligible for consideration for the programme, potential participants must: Be aged between 17 and 29 years of age, be a resident in or have an address in West Cork, have mental health needs, experiencing difficulty accessing or sustaining education, training or employment due to their mental health needs.
Ability West Cork can be found on Facebook, Instagram and Twitter with more information available on the Padlet: Ability 27 (padlet.com/Ability27/Ability27).
Alternatively call
Fern on 087 3955206, Danielle on
087 3848373 or
Laura on 087 3324727.