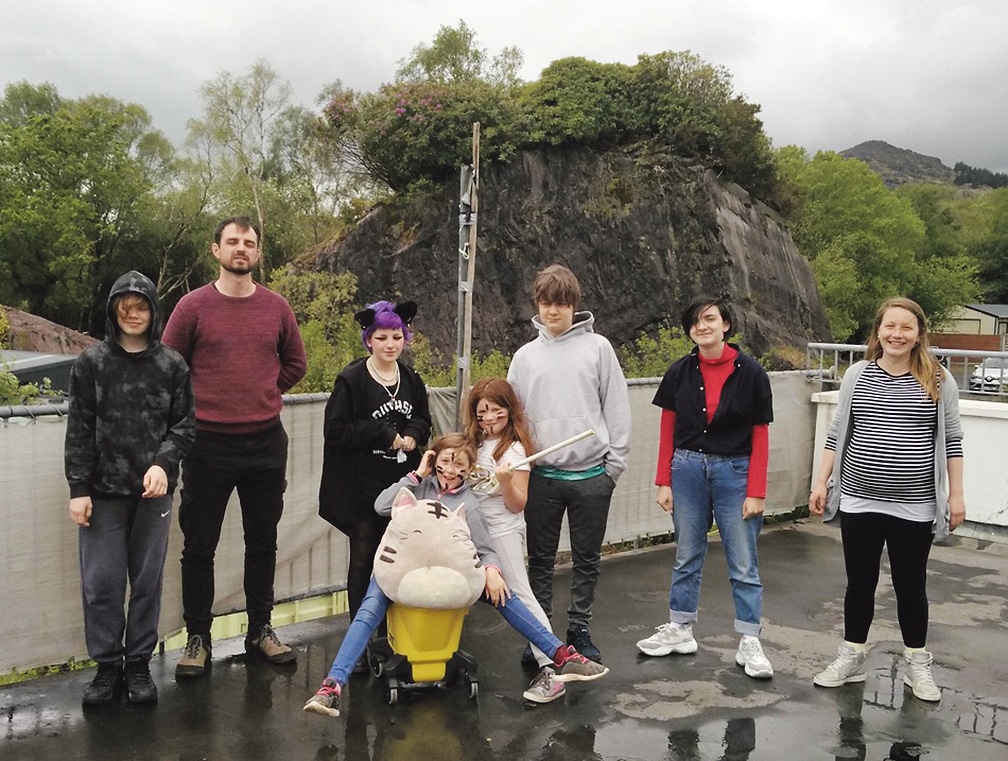 Last June, in the midst of a pandemic, the wheels were set in motion towards a very different model of education in West Cork. As the school year draws to a close, the West Cork Sudbury School Bantry – where students have an equal part in the democratic running of the school itself and where they decide what, when and how they learn – is celebrating all that has been achieved since its inception and, as it evolves, the many things there is to look forward to. Next September the Sudbury school year will begin with an increased cohort of students at a more suitable premises with lots of outdoor space in Coomhola.
Jessica Mason, a founder, trustee, facilitator and parent of two children at the school says "the first year has really been amazing, as the seeds of the community and culture start to germinate…. It is really fabulous to see the students start to realise that this is their school and how beneficial being seen as an individual is."
When Jessica first heard about the Sudbury model through the success of the Sudbury school in Wicklow, she was homeschooling her two children. "I was immediately excited and motivated to try and start a similar school here in West Cork," she shares. After a series of public meetings, a core team of five formed and started work on making the school a reality. Lots of volunteers with different skillsets came on board and the school got its official charitable status last December.
With a background in environmental and social activism, Jessica has worked in both formal and informal education settings, including running school gardens, teaching ecology, youth work, running summer camps and working as a class teacher in a Waldorf-inspired school in Goa, India.
Other facilitators in the school have experience ranging in settings from mental health to outdoor education. The skillset is varied and everyone is interested in learning through living.
The mission of the West Cork Sudbury School is 'to provide a space for children and teens to grow and flourish; where they experience their voices being heard and valued and that they can be trusted to be contributing members of their community.' It is a model that embraces diversity and creativity.
There are currently 16 students at the school, ranging in age from eight to 17 and ten more students will be joining in September with a growing waiting list. "
"We have a very dedicated group of pioneer families and it's very new for everybody but we hope to keep growing gradually," says Jessica. While on a day to day basis, the younger and older students may not have much interaction, Jessica says there are "these wonderful times when you have the different ages mixing and possibly interacting in a way they wouldn't get to in mainstream education. Our older students have the opportunity to be role models."
The school will see its first student graduate in June. "She is a 17-year-old who joined the school when she was experiencing a lot of stress about having to make choices," says Jessica. "While at West Cork Sudbury, she completed an equine psychology course online and is now going on to work with horses.
"Mainstream education is very focused on Junior and Leaving Cert exams and college. And if that's not working for you it can make you feel like a failure.
"We've seen youth, who have been marginalised in previous schools because of their unique abilities and views of the world, shine with their abilities in the space they are given at Sudbury.
"One of our students who really struggled in mainstream education said he learned how to be happy in school here at Sudbury. He has really thrived, as a result of being given the time to explore and immerse in what really interests him.
"One student, Archer Little, after winning a board game competition in lockdown last year, completed an online course in board game design. He has since started designing his second game, a complex civilisation building strategy game, and is trying out his prototype on staff and students alike. His time at school has given him the space to think and get creative and use his talents."
No two days are ever the same at West Cork Sudbury School. There are drama and science, maths and philosophy clubs, art, music, cooking, sewing and skateboarding workshops, to name a few. Every Thursday is lunch club where students can sign up to cook a dish that everyone else then pays a small amount to eat. A lot of the daily activities are discussion based, covering such varied topics as neo-liberalism or the Palestinian-Israeli conflict.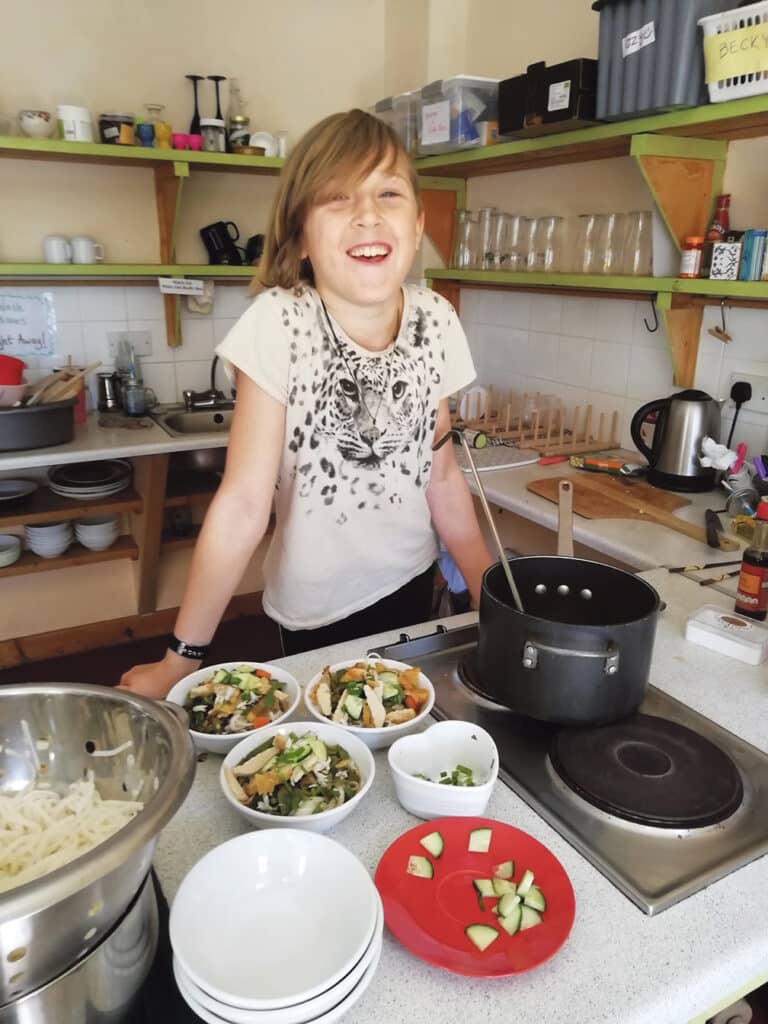 Conflict within the school setting is seen as an opportunity to change and grow," says Jessica. "We use a form of conflict resolution based on transformative justice whereby we learn how to be open and talk things through in a conflict."
Decisions are made through consensus rather than majority voting. "A decision is made based on people's objections rather than wants," she explains. The school follows a book of 'agreements' rather than rules, which everyone who attends the school meetings over the year has the opportunity to have a say in.
"Several of our students have joined the School Meeting Committee, leading and facilitating school meetings with dedication, creativity, organisation, and humour; making the meetings so much more interesting than the facilitators ever did!" says Jessica.
"One of our students brought his idea of a school shop to the school meeting. The idea and start-up funds were approved and the students have all enjoyed what the shop has to offer."
Without State funding, the financial running of the school is a challenge, and of course opening a school in a pandemic hasn't been easy, but Jessica says that moving to the new premises in September, which will greatly increase the outdoor space the school has "will inherently change the school".
"And if something's not working, we just change it," she says sagely. "We are learning through living."
For more information www.westcorksudburyschool.ie