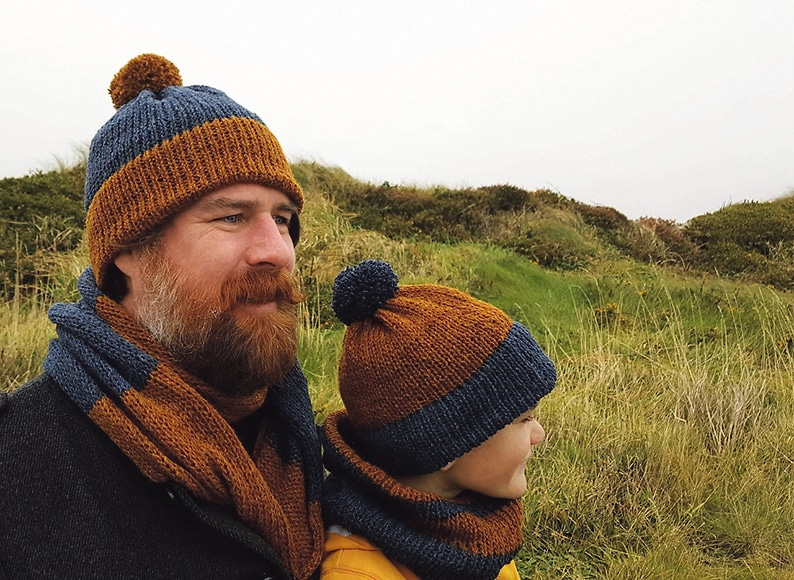 Did I just blink and the merry season is almost upon us? What happened? I do believe that this year 'time' is making a complete fool of all of us. One-minute Christmas seemed so far away and the next it is right in front of us. For the first time ever, I'm using the word 'precious' for the holiday season. It is a precious time, to be spent with those who are precious to us, and remembering those precious ones who have passed on. The 'stuff' that needs to be bought will always take second place to the time we spend together. The sci-fi year that we have survived has left its mark on us, and the lessons we have learned are to the forefront of our minds. Never, ever, take anything for granted again.
West Cork is the Riviera of Ireland. The picturesque towns and villages scattered along the coast are not just pretty to look at but also boast some of the most incredible shops and cute cottage industries. We don't need reminding that they need our support – we all know that. We want and need our towns to not just survive; we need them to thrive. It doesn't matter if you think that €10 or €20 is too little to make a difference; if we all do it, then it adds up to quite a significant amount. Give your kids some extra pocket money and send them off to shop locally, train them young and you would be amazed at what thrifty little shoppers you will create in doing that. Give them hints, remind them what you like and send them off. Your older kids can be encouraged to 'pool together' and there is nothing like a voucher for your favourite boutique. When it comes to your significant other, don't bother with the hints. You will often hear 'Oh right', or 'ok' and they will have no idea what you said. Be blunt, say it straight out so that there is no room for confusion or error. At this stage you do not need reminding that 'Men are from Mars and Women are from Venus'. Tell them exactly what you want, where the shop is, and how much it costs. Then all that you have to do is to act really surprised when you open your present on Christmas morning! Having gone through two lockdowns and spent many the hour and day filling refuse bags, the last thing any of us want is to fill up every empty space again so start asking for exactly what you want.
I have picked out a few businesses that I want to mention. Of course, in an ideal world I would list off every single boutique, shoe shop and jewellery store, but I inevitably had to just pick a few. These select few come with rave reviews and include something for every pocket, every age, and even for that person who has absolutely everything.
We all deserve to have the most incredible underwear but we rarely invest in pieces that look sensational, feel amazing, and hold you firmly together in all of the right places. I've written about HOT KNICKERS before but to be honest, I could never write enough about this little company. I have brought women from far and wide to Ali Wheeler (owner) and they just keep going back, time and time again. This couture line of underwear will give you confidence and maybe even make you blush a little. The bralettes retail from €55, briefs from €40, cami tops from €50 and full slips from €110 (I am addicted to my slip). Each piece is lovingly hand made and the quality is impeccable. A Hot Knickers voucher might be exactly what you want and need. Have a look at hotknickerslingerie.com. The magnificent shop is tucked away on Spiller's Lane in Clonakilty. Check it out.
Next to Bandon and Bateman's Shoe shop, and NO, you can never have too many shoes or boots or pumps or heels. What we all insist on is QUALITY and RELIABILITY and that perfectly sums up what Bateman's Shoes is all about. It doesn't matter where you live because they have a fantastic website for you to peruse when it is convenient for you. While there is most definitely a resurgence of boots to the knee, ankle boots are still out-selling everything else. The choice available is wonderful and you will find that there is a price that will suit every pocket. Military is big so check out their Fly London range, the price will leave you pleasantly surprised. Carmella boots are the ultimate in 'cool', so luxurious. I think that I'm a little too smitten with a 'to die for' tan Carmella ankle boot! Bateman's also carry XTI's and Tamaris. If you have any of the Gabor line, you know that they are all about comfort and you won't be disappointed with the selection online. Giving a gift of a shoe shop voucher may seem overtly practical but in a world overflowing with waste, I think that it is a well-thought-out option. Perhaps some of us have drawers full of vouchers, one thing for sure is that we all need or want new shoes, so this voucher will definitely be used immediately. www.batemansfootwear.ie
Have you ever come across SHARON ROSE and her stunning knitwear collection? She uses 100 per cent wool from Cushendale Woollen Mills and is based in Baltimore. I have been a fan for a few years now. Her hat and scarf sets are incredibly unique, her cowls are ever so eye-catching and you can wear them over anything. The collection mirrors those toasty warm colours of Autumn. This year Sharon has created a collection for Men and Kids, as well as her usual line for Women. You will fall head over heels in love with them when you see them and see them you must. The men's hat and scarf sets are €65. The children's hat and cowl sets are €50.Ladies cowls are €55 and all are available from www.sharonrosedesigns.com or www.westcorkcrafts.ie (a beautiful shop in Skibbereen). These are exactly the type of Irish gift for someone who simply cannot make it home for the holidays.
Kathleen Holland Designs boasts an award-winning range of exquisite jewellery. Her collection incorporates the boldness of sculpture and elegance of metalwork. I just love her TWIG and ACORN collections, delicate but at the same time they make a 'fierce' statement. You will find that her price range is for everyone, starting at €50 ,all the way up to€200 or €300. What originally drew me to this incredibly talented lady is the fact that she recycles jewellery. Isn't that wonderful? Just imagine how many of us have outdated pieces that we never wear, maybe they are of sentimental value, or came with a big price tag. Wouldn't it be such a lovely thing to have them recycled into something that you would actually wear, or as gifts for your grown-up daughters? Based in Woodfield, outside Clonakilty, this business is as 'West Cork' as you can get. Check out www.kathleenhollanddesigns.com, also on Facebook and Instagram. Now this is a gift voucher that many of you would adore!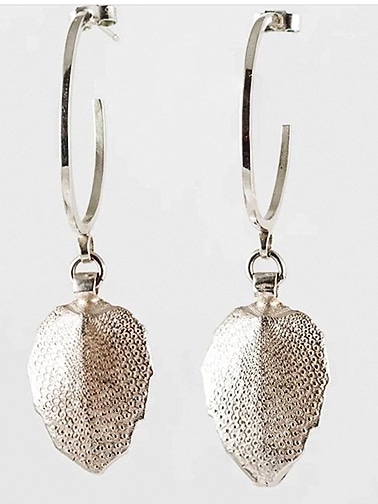 Sitting in the pouring rain in my car, one morning recently, the sight of glitter and sparkles made me smile. Belladonna's window in Clonakilty was exactly what I needed to see. It was festive and feminine. This stunning boutique caters for the fashion-conscious woman from daywear to eveningwear to event-wear. Owner Oonagh makes the shopping experience intimate and relaxed with no pressure to buy and always a lovely chat. She goes to the moon and beyond for her customers and each and every one of them goes back time and again. After many months in leggings and PJs and anything or everything comfortable, we are now more than ready for the sculpted look. Her collection of my absolute favourite Mos Mosh jeans will leave you sculpted, moulded, sleek and smiling. They do exactly what you need them to and suck in the tummy and at the same time they lift up your bum! Get yourself a pair before the holidays and you will wear and wear and wear them, all the while feeling fantastic. Be specific if you are sending your significant 'other' in for your gift or perhaps tip off the owner, then you will get exactly what you want. Belladonna also has the most beautiful on-trend machine washable big scarves, retailing at an amazing €35. Statement sparkly earrings are a must-have, even if we don't leave the house over the holidays, there will still be the photos, and they last forever. These earrings will have you sparkling the night away and are available at the incredible price of €30. Vouchers available, run!
And finally, it isn't often that I get to recommend something right on my own doorstep and I'm absolutely delighted to do so. Have you heard of Rebecca's Apothecary? If you haven't, then you are missing out! Rebecca, of Rebecca's Beauty Salon in Rosscarbery, has been a long-time champion of Organic, Ethical and Clean wellness and self-care. Always researching, Rebecca came across herbs and oils containing both antiviral and antibacterial properties. We all love a story, don't we? Well Rebecca stumbled across the story of Four Thieves Oil from the 15th Century. You need to check out the rest of this story on the Rebecca's apothecary Instagram page. It is intriguing. As a result, she has lovingly and knowingly developed a line of Four Thieves Oil products including a Hand Sanitiser, Hand and Body wash, Hand Poured Thieves Oil soap and Four Thieves Oil Beeswax Candles. Oh my, but they are gorgeous. Each product is beneficial, hypnotic and drips luxury. The packaging is clean, ethical and simple. This is a gift for someone special, most especially if they are from Rosscarbery and living somewhere else. Delivery is worldwide. I know that a certain daughter of mine will be over the moon when she receives her 'Box of Love' and shedding tears when she opens it in Amsterdam. There is nothing quite like a piece of home when you are far away. All products are 100mls so ideal travel companions. Keep a close eye on these products ladies, they will sooth your soul and keep your worries at bay.
From my house to yours, have a heart-warming holiday season. Hug whoever you can, my pets are benefitting enormously in the 'hug' department at the moment. Be kind, be careful and keep an eye out for each other.
Merry Christmas