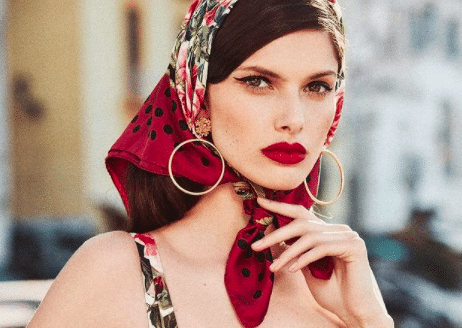 It is finally the merry month of March and I'm wondering if we are there yet? We have sacrificed so much and we need to know that it has all been worth it. Now we are like small children on a long drive, bored, frustrated and almost at the point of screaming at the top of our lungs – ARE WE THERE YET? It definitely helps to focus on the little things, the little bits of progress, the days that are brighter, your favourite song on the radio, saying something so stupid that it makes everyone around you laugh (which I do regularly and not on purpose), watching your garden start to come back to life and having a wonderful and full nights sleep. There is a growing body of research, which shows that there are many psychological benefits to being grateful, including feeling happier and lowering stress and anxiety. There is now scientific evidence that expressing genuine gratitude on a daily basis can improve physical health, as well by improving quality of sleep, cardiovascular health and immune function. So perhaps we should be looking at this as an essential skill? We need to encourage 'everyone', young and old to develop and master this skill so that we all learn to pause and reflect on what we have in our lives – instead of continually striving for more. And we have so much in our lives to sing and dance about… So before you even read on another sentence, remind yourself about the value of smiling at people and helping others to feel valued and important. Show people how much you appreciate them and be grateful for what they do and for the contributions they make.
I'm going to kick-start this off by saying that I will be forever grateful to one of my boy's English teachers. The uncertainty has been trying; it is their Leaving Cert year but almost every day that this particular English class is on online, I can hear my son roaring laughing from the office. It isn't just a giggle – it's a hearty laugh. Any parents of 17 or 18 year-old boys will know that they are a tough audience to crack at that age! This is the part of his school day that I am so grateful for. It makes me smile and I stay smiling for a long time after. So thank you Mr English Teacher, for caring enough to know that the happier your students are, the more that they will learn. Can you imagine if there was a segment at the beginning of the news every night reading excerpts from Dr. John Demartini's book The Gratitude Effect? Or if our children had a Gratitude class in school, where they were taught to find a blessing or something to be grateful for in every crisis from a young age?
I'll bet that a huge section of the population is ever so grateful for Lycra in clothes because no matter how much we are walking or running, the takeout's and glasses of beer or vino are taking their toll! Is it any wonder that oversized shoulder pad boyfriend jackets are totally on trend? The addition of shoulder pads cinches your waist and elongates your legs so you can see why there will be many happy customers.
Head scarfs must be the 'must-have' for the season. With hairdressers still shut, we have had to become creative with our crowning glory so we are taking inspiration from the 50s and 60s. Not alone do they protect your hair, they also add a finishing touch to your outfit, without overdoing it. Choose a silky design with bold colours, block letters or intricate patterns. You can wrap the scarf around your head and tie it at the back, leave the excess material to hang down at the back of your head. Get cracking at channelling your inner Grace Kelly.
Knee high white boots may not be everyone's cup of tea but designers decided that we needed some 60s go-go dancer-inspired footwear. This Nancy Sinatra-inspired look is a great way to elevate any outfit. Of course, if there are knee high white boots, then there will be patterned mini dresses and miniskirts. Austin Powers eat your heart out!
The mix of camel colour and yellow in the 70s has been given a serious facelift. Keeping it neutral, mixing and matching these shades adds dimension and depth to your outfit. Add in a little brown and hey presto – you have the hottest look to try this season. Yellow or mustard bags took over the runways and so now they are in all of the high street shops. They look incredible matched up with vibrant hues or a monochrome outfit. Find your favourite shade and snap it up.
Labelled 'sweet cropped cardigans', this vintage inspired trend has swept the world off its feet. They look so lovely with a patterned skirt, high-waisted jeans or even leggings. You can choose to wear one buttoned up on its own or with a matching cami underneath. They hit big last year but they are still a firm favourite this year.
Candy coloured sweatpants make sure that 'couch clothing' looks terrific. While our commitment to comfort hasn't wavered, we are all looking for a bit more fun in our clothes, so sweatpants in juicy bolds and pastels are making a big appearance.
Do you know what a 'Shacket' is? It's a hybrid of a shirt and a jacket that can be worn anywhere, anytime. They are a bit heavier than a flannel shirt but not quite as bulky as a full-on coat, so a great option for the run-around. You can wear them with anything – in fact they look quite cute with a turtleneck underneath. Shackets are a great way to stay warm because we are still a long way from balmy summer days. They hit the high street last year but never really got an opportunity to 'get out there' so don't worry, they are still on-trend.
Puff Sleeves might seem a bit stuffy with our limited or non-existent social life at the moment but they can look amazing over Zoom. A simple sweater with a puff sleeve over jeans can add a little fun for your next food shopping trip!
Fantastic florals are everywhere and I can see why; flowers signify new beginnings. Floral print dresses are everywhere, so no matter how tall, short, skinny or beauty-size you are – you will find one that is absolutely perfect for you. They are dreamy dresses, some skimming the knee, some midi length and some full length. Tights and boots and maybe even a little turtleneck underneath for right now but these dresses will carry right through the summer too. Oh, what a thought…flip flops and summer dresses! Designers have also given us a new 'little black summer dress'. Midi in style and slinky (a little) in attitude, this dress will become a constant companion. Have a look online in your local shops for one because it will carry you through the summer and you can dress up or down as needed.
Keep smiling, keep moving, keep trying and always keep looking up. Find something to laugh out loud at every day, you might not have an English teacher who makes that effort for you so find it in yourself or surround yourself with people who make you laugh – they are the true treasures in life.
'May your coming year be filled with magic and dreams and good madness. I hope you read some fine books and kiss someone who thinks you're wonderful, and don't forget to make some art – write or draw or build or sing or live as only you can. And I hope, somewhere in the next year, you surprise yourself.'
– Neil Gaiman