In the final article in her series on fertility Dr Rosari Kingston talks about implantation and how issues relating to this may be resolved.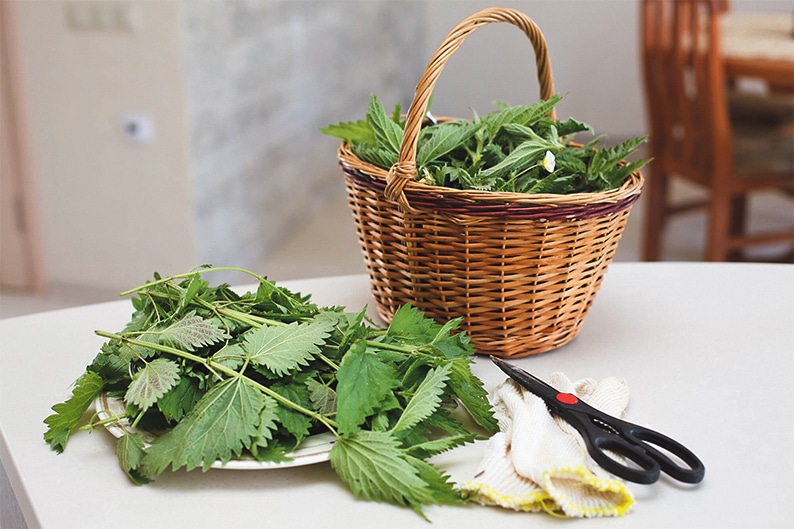 The final stage of the journey for the fertilised egg is to implant itself in the lining of the womb, the endometrium. This is the layer of the uterus that thickens in preparation for the implantation of the fertilised egg and it is also the layer that is shed, as a bleed, during menstruation. The endometrium needs to be blood rich and at least 8mm thick for successful implantation. Oestrogen is responsible for creating this optimum lining. 
There are a few reasons why the endometrium may be too thin for implantation. These include low oestrogen, poor blood flow to the region, and damage to the endometrium.
The food, herbs and supplements that are needed to create a rich endometrium should, promote blood circulation to the area, increase oestrogen levels, and be high in iron for healthy blood.
Among the best herbs for building a healthy endometrium are:
Trifolium pratense or red clover. This herb increases circulation to the organs of reproduction and is also high in vitamins and minerals. It is also high in isoflavones, which protects the body from xenohormones, as well as supporting liver and kidney function. Asparagus racemose (Shatavari) comes to us from Ayurvedic medicine and it is very helpful in regulating oestrogen levels. It also increases the immune response and reduces stress. This plant is considered a phytoestrogen and, like red clover, protects the body from xenohormones. The latter are known to lead to hormone imbalance and are found in plastics, packaged food, drink trays and containers. Low oestrogen levels and a thin endometrium may also be helped by royal jelly according to some recent research. Ground flax seeds is available in every grocery store and is not an expensive purchase. It is also a phytoestrogen and is high in fibre. It protects the body from xenoestrogens but also removes EXCESS oestrogen. Maca root (Lepidium meyenii) also helps in building up the uterine lining and of course wild yam (Dioscorea villosa) will balance hormone levels.
To improve the quality of one's blood it is necessary to eat foods rich in iron. This list is familiar and includes spinach, beets, grass fed beef, beans, asparagus and of course nettles. Traditionally, young nettles were eaten in the month of May and three meals of same were recommended. One way of cooking them was to mix them with cabbage, half and half, but whether there is a symbiotic relationship between the two, I don't know. Nettle soup is another way to include them in the diet, as is champ.
Turning to herbs, Angelica sinensis (Dong Quai) is a blood tonic as is raspberry leaf (Rubus idaeus). The latter is readily available as a herbal tea in most health food stores. Raspberry is an excellent uterine tonic and is a pleasant tasting tea. Needless to say, don't forget to take vitamin C to help absorb the iron and Hibiscus flower (Hibiscus sabdariffa or rosehips (R. rubiginosa, R. canina) fill this role as well as supporting the endocrine system.
To increase circulation in the uterus, and the pelvic region generally, Yarrow (Achillea millefolium) is a favourite of mine, but vitamin E and L-Arginine will also help. Vitamin E will also increase the endometrial lining but at a high dose, so it is better to take this under the supervision of your health care professional. Evening Primrose oil (capsules) helps to tone the uterine muscle and motherwort (Leonorus cardiaca) also has a role in achieving optimum uterine tone so that the fertilised egg may be safely implanted.
Needless to say, acupuncture, moxibustion, fertility massage and castor oil packs all have a role in helping resolve any issues relating to implantation.