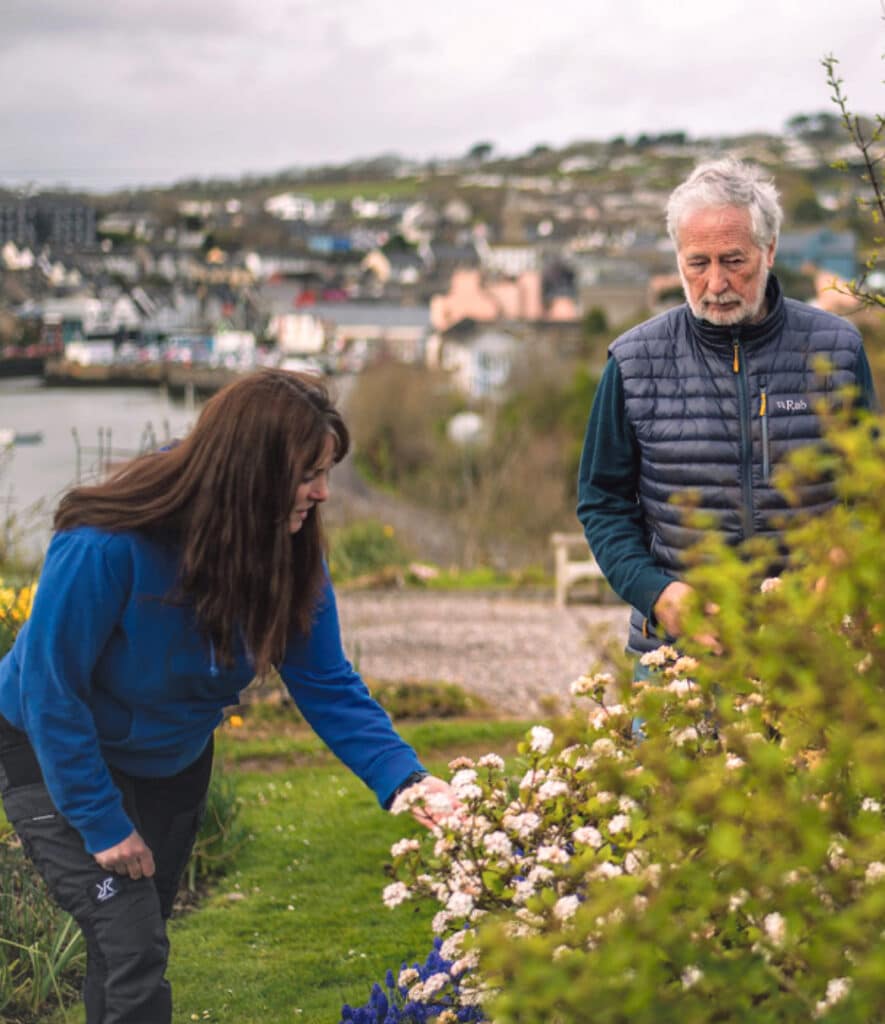 If we are really serious about reducing emissions of greenhouse gases and not introducing invasive pests into our environment, then growing local without pesticides and supporting local growers has never been more important. While it isn't an easy path, an inspiring nursery and flower farm in Kinsale has been doing just that and producing a a wide variety of healthy, sustainably produced, entirely peat-free plants.
With sustainability at its very core, all of the stock at Tantalus Plant Nursery and Flower Farm has been grown from seed, divisions and cuttings, all propagated in Kinsale.
The plants are also incredibly hardy, as despite its location off the coast and frequent gales and salt spray, all specimens have been tried and tested, grown successfully as permanent specimens in Tantalus' own garden.
During the cut flower season, Tantalus supplies locally-grown cut flowers and foliage to a number of local retail outlets and hospitality clients.
Managed by Cara Tremayne, a professional horticulturalist with an extensive background in horticulture, garden design, and training, the nursery and flower farm is located on a formerly abandoned field that over a decade has been carefully nurtured to become an attractive and productive source of plants and flowers for all seasons.
The site, which runs over three acres bordering large woodlands, has its own woodland area and many large ornamental beds and is teeming with wildlife including hedgehogs, buzzards, many types of birds and a huge array of pollinators.
Cara was initially planting and maintaining the garden with owner Martin Dooney, when the seed of an idea about opening a nursery was planted.
"I have felt that Kinsale needs a plant nursery for over a decade and was more than enthusiastic about filling that niche!" she shares.
Cara has over 20 years of experience working within the amenity horticulture industry in Ireland so she is extremely knowledgeable and has a diverse skillset. As well as impressive qualifications in horticultural science and landscape and garden design, she also has a Masters in in Biodiversity, Wildlife, and Ecosystem Health so sustainable, wildlife friendly practices as an integral part of nursery operations.
"Peat free and pesticide free is really important to me," she says. "We have a responsibility to our wildlife and environment and, as horticulturalists, we can make huge, positive impacts on both of those."
Tantalus also takes on students who are studying sustainable horticulture in Kinsale college, which has been a particularly rewarding experience. As a result, they're now open to taking on students from other colleges too.
As Tantalus is located at a private residence, the nursery is not open to the public but visits can be made by appointment and the online retail store offers herbaceous perennials and shrubs for delivery by courier or in-person pick up by appointment at the nursery.
For the full selection of plants go to www.tantalusplantnursery.ie