A Belgian native living in Kinsale has just launched a business importing vintage furniture from France and Belgium for resale in Ireland. Set up by Christophe Gevaert, belgo vintage is an online shop specialising in pieces dating from the 1900s to 1970s that are distinctly 'French' in style: generous wooden dining tables, upholstered armchairs, linen cupboards and occasional tables.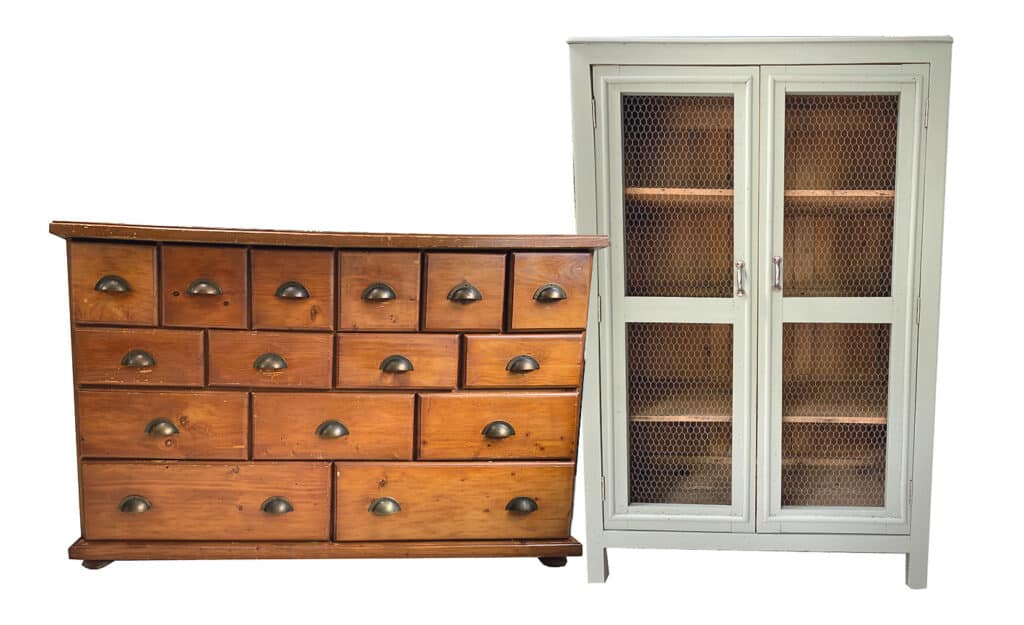 Christophe Gevaert moved to Kinsale 13 years ago with his Cork born wife and two children and warmed immediately to the sense of community he found in Kinsale. One thing he did miss about life in Belgium was browsing vintage furniture markets, or 'les brocantes' as they are called in his home country. 
When he started to furnish his home in Kinsale, Christophe found it difficult to source the characterful, unique pieces he wanted. "I found it a little frustrating that the only options were mass-produced at the same, or higher prices," he shares.
Earlier this year – after 20 years working in a business development role in the translation industry – Christophe felt ready for a change of direction in his career. Starting a business of his own had always just been a dream but, with encouragement from friends and family, he decided to take the plunge and use his passion for working with wood and restoring furniture to start a company importing vintage furniture.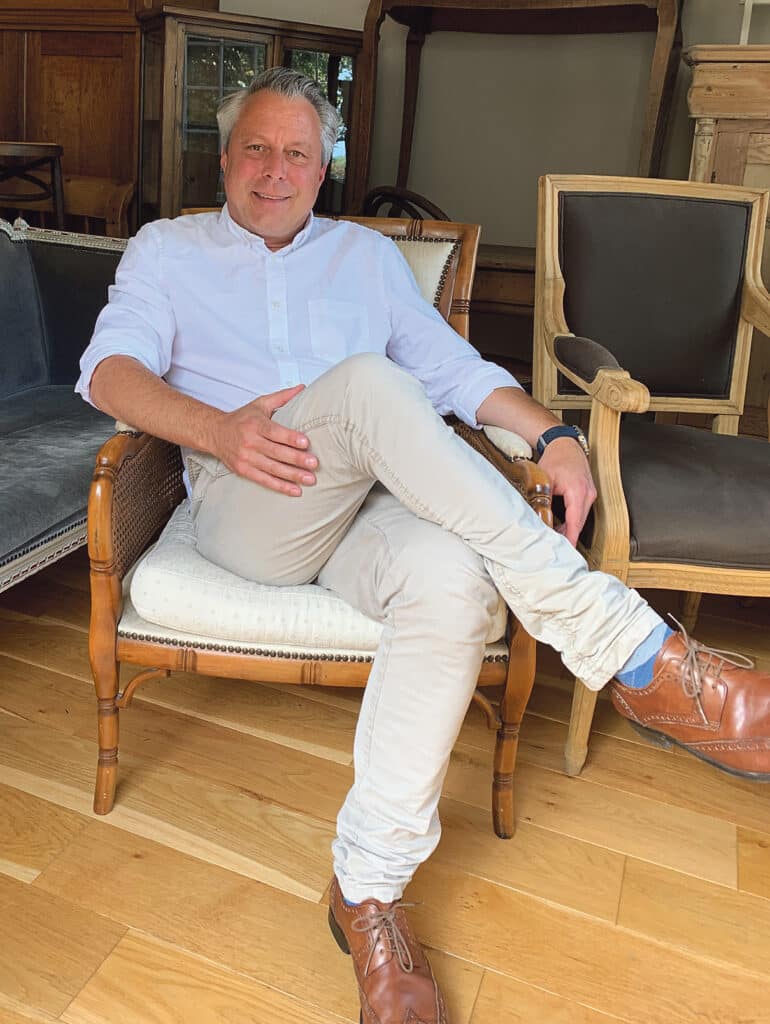 Christophe has found wonderful support within the Kinsale community: " I got great advice and guidance from Alan Clayton, Adrian Wistriech and all the guest speakers they invited to talk to us as part of the Kinsale Startup23 Enterprise Programme. Another huge source of support has been talking to established businesses in the same area – in particular, Clodagh of Granny's Bottom Drawer here in Kinsale and Michael of Salvagem in Cork city. They've been really generous with their time and advice."
While Christophe expected the logistics of transporting the furniture from his storage site in Brussels to Kinsale to be challenging, Core Logistics in Innishannon has helped make the experience painless. "I'm actually finding the biggest challenge to be working by myself," shares Christophe. "Anyone who has ever met me knows that I love talking with people." Luckily, all of the pieces of furniture have a story to tell and the owners enjoy sharing the history behind each piece as much as the friendly furniture dealer enjoys hearing it.
To keep costs low at the outset, Christophe opted for an online shop. However he does have a vision of a bricks and mortar shop in the back of his mind. "Somewhere people can stumble upon and I can recreate that feeling of browsing vintage markets for like-minded treasure hunters," he says.
Customers are delighted with the treasures they are finding as Oonagh M, from Cork, recently commented: "This is exactly the kind of table I've been searching for – the turned wood and brass coaster wheels are gorgeous. I found the whole process so easy and Christophe was great to deal with."
www.belgovintage.com
@belgo_vintage