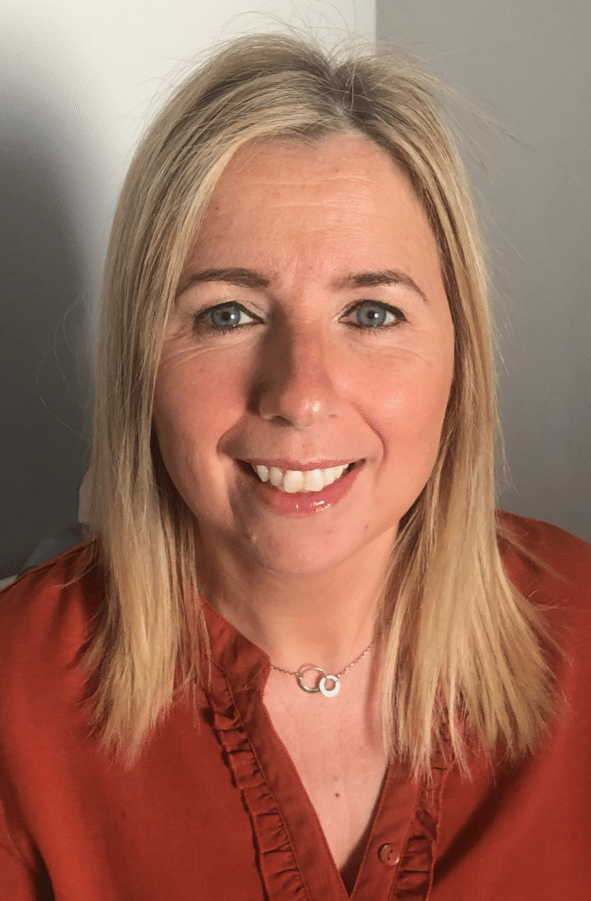 Maura Mackey is a Cork-based interior and retail display designer. A professional with an eye for detail and interior styling, she thrives on giving any home the 'showhouse feel' when up for sale or rental from a home staging point of view. On the other hand, if you are looking to give your home a makeover or restyling, 'Maura Mackey Design' will help you achieve the home of your dreams. P: 087-7699714. maura@mauramackeydesign.ie
Whether it is a new build or a renovation, flooring is a major element and a big spend in any home and needs to be given careful consideration. My advice to clients is that you need to really love the flooring you choose, as it is not as easily replaced as paint or accessories in a room. It is difficult to predict colour trends in flooring so my advice is to instead look at what you are trying to achieve in your home. 
With all the fabulous options out there it's easy to be 'floored' by all the choice so it's important to keep the following in mind before you go shopping.
Six things to consider before buying a floor:
Who is going to be using the space – is it mainly adults or a family?
What is the purpose of the space – is it an open plan space where there will be a lot of traffic? If so you need to consider durability and ensure it is non slip.
Is this area going to be used daily or only for group gatherings?
Is the space dark? A lighter coloured flooring option would bring light into a room.
What kind of atmosphere do you want to create in the room? If you want a cosy atmosphere in a living room for example, you could choose carpet, or hard flooring or luxury vinyl tile with a rug.
What is your flooring budget? This nearly always determines what you choose.
At the moment, lighter toned flooring is very popular – a neutral natural wood tone, natural oak or limed oak or 'greige' tone, which combines the best of both worlds; warmer beige tones and cooler grey undertones. A greige tone is often used throughout the downstairs in a house.
Hardwood floors will give you the best return on your money, as they are always a favourite with property buyers. So if this isn't your forever home, keep this in mind when you are planning flooring choices.
If you are renovating your home and replacing flooring, I would suggest doing this during the drier months of the year; it is easier for the flooring company to remove and install a floor when the doors in a home can be opened.
Some flooring options:
Polished concrete – This is very popular now in new builds, particularly in open plan spaces in a home. In a modern contemporary home polished concrete can be used in any room.
Hardwood flooring – This looks well and feels great underfoot in any home. If you want to make a property look bigger, my advice is to start your new flooring at the front door and put it in all the downstairs rooms, which will make the space seem airy and spacious.
Laminate flooring – A very affordable and popular choice with home owners, this can be used in all areas of the home, except anywhere subject to excessive moisture.
Ceramic/Porcelain tiles – These are used a lot in areas of heavy footfall; they are water and dirt-resistant and tick all the practical boxes for homes that are busy. Ceramic and Porcelain tiles are used a lot in homes that have underfloor heating.
Carpet – Carpets are used for a variety of reasons. Perhaps you want a luxurious feel underfoot or maybe your floor is uneven and you do not want the bother of ripping up the floor to level it for other flooring options? While a lighter carpet may stain easily, there is a huge selection of colours and patterns available and you really cannot go wrong with a good quality wool carpet.
Stone – Stones such as marble or limestone have been used in homes for thousands of years. Stone brings the colour and texture of the outdoors into our homes. It is also a good material for use in heavy traffic areas such as halls and kitchens.
Vinyl – This is very practical in the home but also very versatile and is a great flooring option for high traffic areas. A Luxury Vinyl Tile is a high quality, low maintenance floor. I have this flooring in my own hallway and downstairs and I cannot recommend it enough, as it is so easy to keep clean. Like hardwood flooring, it can be used seamlessly trhoughout the house to create a spacious look.
Cork Flooring – This is eco-friendly, sound-absorbant and warm under your feet, very versatile, and will work anywhere in the house. It even looks well on walls! Installation is relatively easy.