Pain isn't just physical; there are biological, psychological and emotional factors involved, and physiotherapist and pilates instructor Lowry O'Mahony is keen to emphasis the importance of an all-encompassing approach in getting clients back to full health. Lowry has seen such a growth in demand for her services that she is opening a second clinic in Bandon on May 9.
"Stress can be a huge contributing factor when it comes to back and neck pain," she explains. "Up to 70 per cent of persistent back and neck pain case can be psychosocial and yet so many people don't even realise they are stressed or the extent of that stress until they come in for a consultation. Are you getting enough sleep and exercise? How are you getting on with other people in your life? Are you in fight or flight mode all the time? If you're stressed, it affects your hormone levels, the tightness of your muscles and how well your body can restore or heal itself."
Once the conversation between therapist and client starts and any underlying issues are identified, manual therapy may be used to manage pain. This combined with a rehabilitation programme incorporating pilates exercises is what has helped so many of MaxPhysio's clients with their recovery and goals.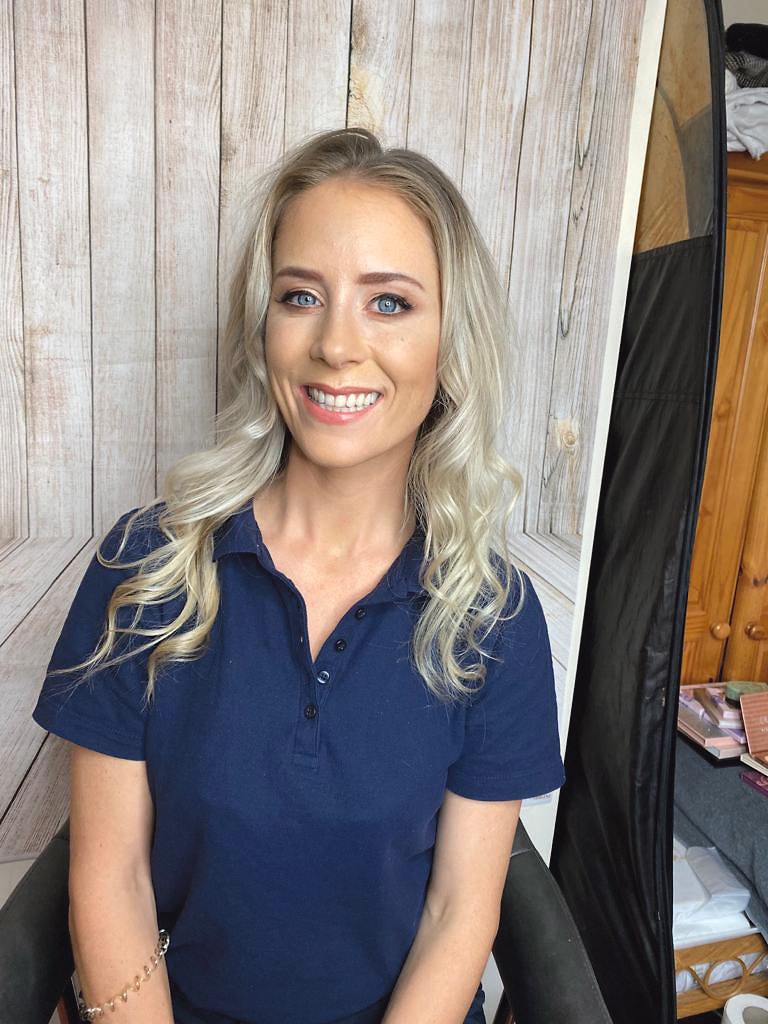 Good news spreads fast in West Cork and since it first opened in 2016, MaxPhysio has grown from a one-woman operation with just founder Lowry O'Mahony at the helm as physiotherapist and pilates instructor to a team of seven professionals today. In 2019, the successful enterprise moved into a purpose-designed unit at the new Primary Care Centre at the Waterfront in Clonakilty.
Now to meet the needs of a growing clientele, Lowry is expanding the Clonakilty-based business with the opening of a second state-of-the-art premises on the bypass in Bandon, where the burgeoning MaxPhysio team of experienced physiotherapists and clinical pilates instructors will offer a wide range of comprehensive services to meet the needs of adults, seniors, and paediatric patients.
Lowry graduated from the Royal College of Surgeons Ireland in 2010 and has extensive experience working in the specialisms of orthopaedics and musculoskeletal. She first came across pilates while working as a physio in the UK 12 years ago. "I was treating people with different injuries. Physio would get them to around 70 per cent recovery but I could see that the final 30 per cent remained elusive, as clients weren't doing the exercises consistently themselves at home. That's why I trained as pilates instructor – to help clients achieve a full rehabilitation." In conjunction with physiotherapy, Pilates is excellent for healing injuries or for preventing them in the first place.
After two years in the UK, Lowry saw an opportunity to travel whilst still developing her career and made the move to Sydney, where she stayed for the next three years. It was here that she trained in reformer pilates. Invented by Joseph Pilates, the reformer machine is able to target your arms and legs while still focusing on the core, providing a more comprehensive workout than mat pilates.
With nine of these machines at the clinic in Clonakilty, the MaxPhysio team teaches reformer pilates classes in order to rehabilitate clients with injury and illness or for those who wish to become stronger.
Lowry is joined by four other physiotherapists and one neuromuscular therapist on the MaxPhysio team, all of whom are also trained pilates instructors. Specialities include sports massage, acupuncture, dry needling, cancer rehabilitation, orthopaedic and chronic pain conditions. A psychologist also works at the clinic every Wednesday.
"In the past, physios would just give clients a manual treatment, so essentially a short-term fix," says Lowry. "Whilst physiotherapy treats acute injuries, pilates is exercise for long-term change. With the right advice, lifestyle modifications and appropriate exercise, I see clients who have suffered with back pain for 10 years or more, now completely pain-free. Clients are active participants in their rehabilitation and thus the outcome is much better," says Lowry.
"One lady who came to us recently got back on her bike for the first time in five years and cycled 10 km. Another client, a young guy, was told he would never work as a carpenter again. After treatment with us he's back working again.
"We feel really lucky to be in a position to help these people, get them moving and exercising again and improve their overall quality of life. We have amazing job satisfaction!"