Since 2021 Road Gym has bringing fitness classes to village halls across West Cork to service rural residents without ready access to larger gyms. Owner David O'Shea also provides at home personal training for people of all ages and backgrounds; athletes, people recovering from injury, older adults and those with special needs. Heading into 2023, David's personal resolution is to help more people realise their fitness goals and improve their lives.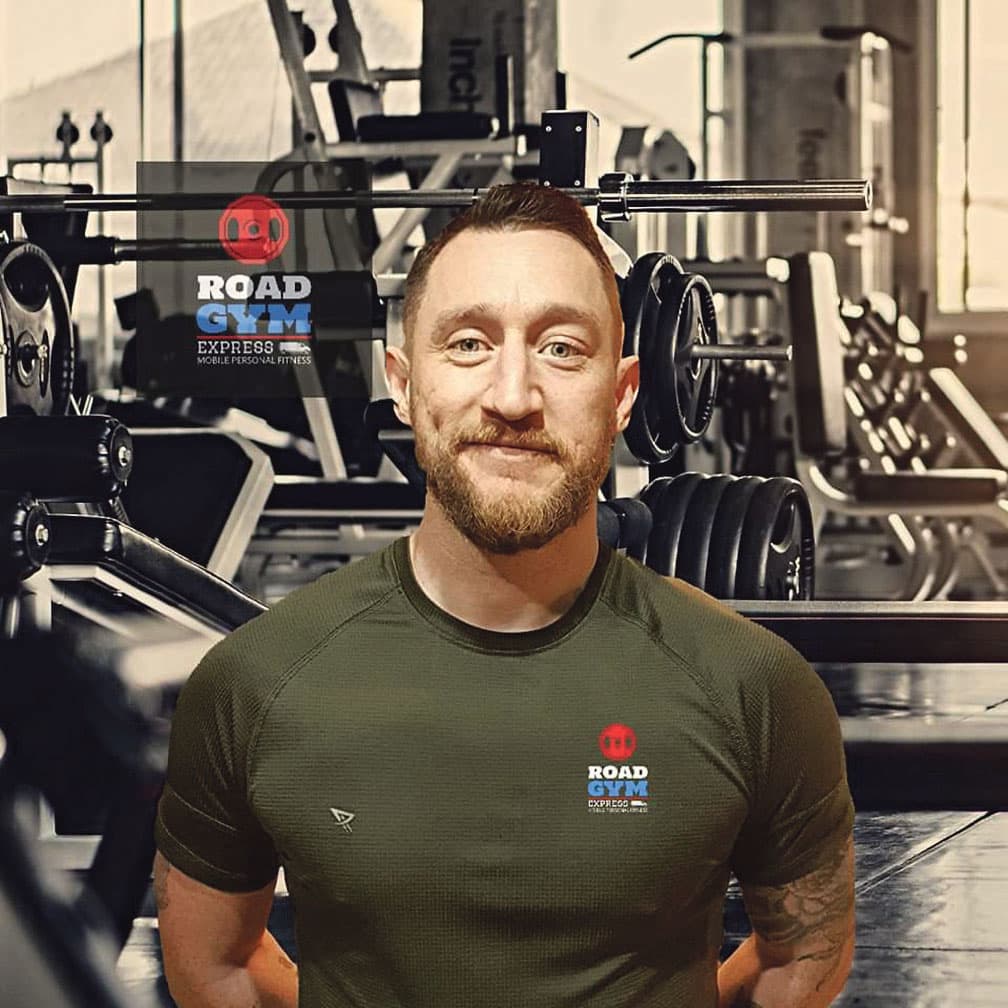 Road Gym covers as much of West Cork as is physically possible, from Crossbarry to Bantry. "Living in Glandore, this is a lot of driving but I make it worthwhile by organising PT sessions and classes along routes," David explains. "Currently I am running classes in Darrara and Leap and I will be adding more throughout the year."
David has been interested in fitness from childhood, winning Munster and All-Ireland kumite (sparring) medals for karate and achieved a black belt at the age of 12. He still trains in martial arts with Brazilian jiu jitsu and kickboxing.
A career in amateur soccer in Germany followed, where David then studied physiology and nutrition at college. "I finished my studies back in Ireland and fitness is now, more than ever, a massive part of my life."
David's teaching philosophy is down-to-earth, giving clients just enough, but not too much, push and encouragement. "I have a friendly, welcoming approach and try to give my clients the tools to be able to continue their fitness journey alone.
"My typical clients are people who have no interest in gym environments or have restricted free time due to work and other responsibilities. Also elderly people and those with additional needs, who prefer to exercise in their own safe personal space. Not all my sessions cover muscle gain or weight loss. I can also help with weakness, post injury recovery or injury prevention, for an athlete for example."
"Beginners are more than able and very welcome. The only thing I would ask is that you get a doctor's clearance if you have just had an operation or have a serious condition."
Road Gym clients report feeling generally happier and lighter on their feet throughout the day. "Clients who only train one hour a week, especially older adults, have seen great improvement in their mobility and strength," David says. "Anyone who is consistently turning up is enjoying happy returns from their hard work."
Meeting new people and seeing their smiles when they finish a class or PT session is what keep David motivated as a trainer. "I'm a big believer in just focussing on winning the daily battle with your inner critic. Finishing a workout leaves you with great sense of personal achievement and this helps strengthen mental health."