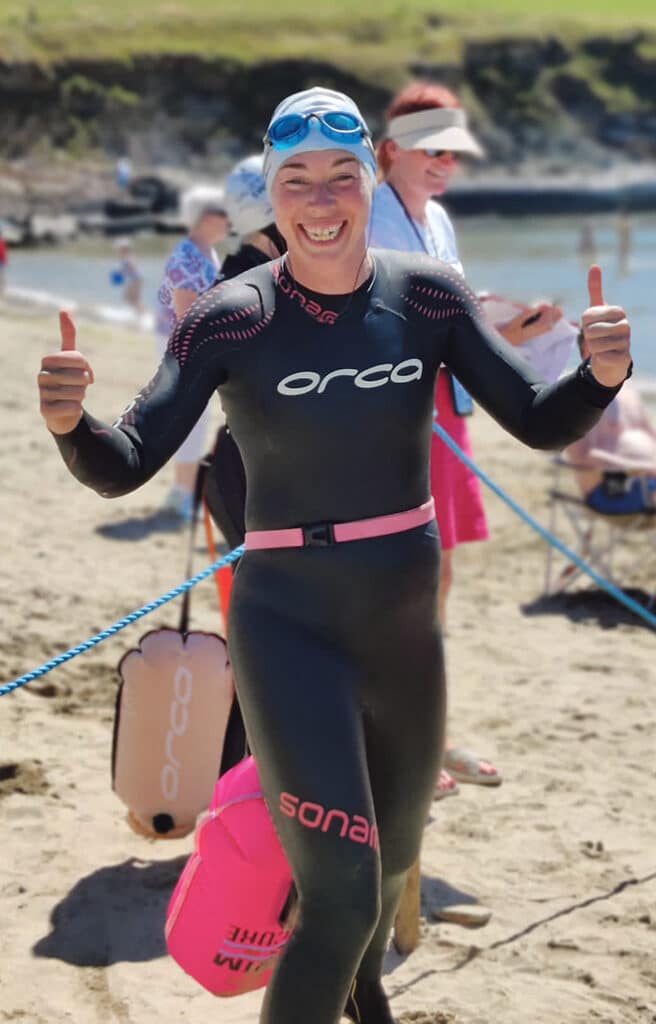 Feel Good Health and Fitness opened in Clonakilty 18 months ago, bringing a variety of fitness classes to suit different fitness levels and abilities, as well as nutrition coaching for those looking to change to healthier food habits. Lorna O'Regan, the energetic woman behind this successful health and fitness enterprise chats to West Cork People about her motivation and passion for helping people on their fitness journey.
"Exercise and food should make you 'feel good', which is why I chose it for the name of my business," shares Lorna. With an honours degree in Nutritional Science, Lorna is well-equipped to educate people on making the right food choices for better health. The qualified personal trainer has also trained in nutrition and lifestyle coaching, strength and conditioning and yoga so she takes a very holistic and practical approach to wellness. 
For people starting out on their fitness journey, it can be daunting, so I make my classes fun and inclusive," she says. As well as offering one to one personal training, Lorna runs several classes including intervals, circuits, stroga (combining strength and yoga) and senior fitness in Ahamilla, Lisavaird and Courtmacsherry.
By combining her skills as a strength and conditioning coach and yoga instructor, Lorna has created a stroga class that is slow and controlled yet challenging. A dedicated sea swimmer herself, Lorna has designed the class with the swimmer in mind, giving strong focus to core strength and shoulder mobility. "This class will strongly benefit swimmers as it will allow for greater reach, pull and rotation in the water and hence will help improve stroke efficiency," she explains.
Lorna is passionate about inclusivity in her classes, so regardless of fitness ability, the classes are suitable for everyone. "I work my classes on a timer, so everyone works with a pace that suits their body," she says. "I also show modifications to exercises to help everyone get stronger. So if you're new, I'll show you simpler versions, and if you're very fit, I'll motivate you to more challenging versions."
Her senior classes work at keeping people fit and independent in older age, in particular improving balance to reduce risk of falls. These fun and sociable classes also work on strength through bodyweight exercises, soft balls and resistance bands.
This time of year, Lorna's experience with nutrition means she is busier than usual. She offers one to one nutrition coaching so if you are struggling with your weight or would simply like to eat healthier, then she can help you get on the right track in supporting healthier food habits. "I like to educate my clients on food, for example how understanding food labels and food portioning can help improve their nutrition for better health."
Bookings can be made through the website www.feelgoodhealthandfitness.ie, through the link on instagram @feelgoodhealthandfitness1 or by simply calling/texting Lorna on 089 4058836.
Lorna's top tips going into 2023
• Block off a minimum of 30 mins every day for exercise
• Add a new vegetable to your shopping basket
• Surround yourself with positive people
• Get out in the fresh air
• Set yourself a realistic goal for 2023