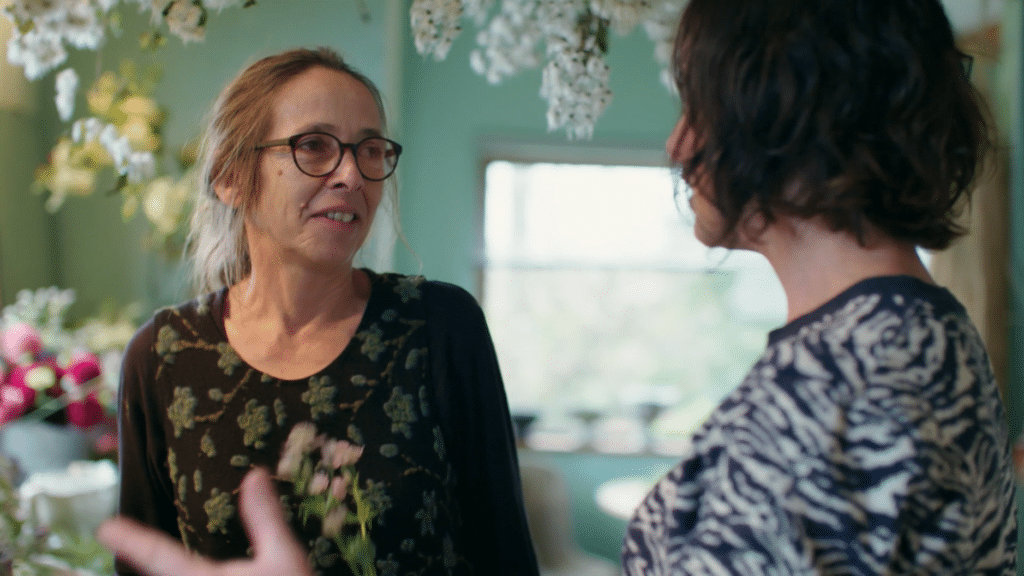 The fourth episode of series 2 of 'GROW COOK EAT' is set to air on Wednesday, April 8 and presenter duo founder of GIY Michael Kelly and the GIY Head of Community Development Karen O'Donohoe offer a polytunnel masterclass, get growing broccoli and visit the growers of rare and organic flowers in West Cork.
During this week's programme, Karen attempts a world first: growing purple sprouting broccoli in a container. Mick puts her initial success down to good fortune and sure enough, trouble awaits.
Karen visits Hanako Flowers in West Cork, where owners Hana and Klaus grow rare organic flowers to bring seasonal excitement into special events. Karen explores the flower farm nestled at the top of a rocky outcrop of West Cork. Hana and Klaus have been hard at work there improving the soil, expanding flowerbeds, maintaining hedgerows, working with and learning from nature for over twenty years and they will share the life of a flower farmer with the viewers of GROW COOK EAT.
Back at GROW HQ, Mick gives a polytunnel masterclass, but still manages to forget his own advice about broccoli's pest appeal. With some timely intervention, he salvages a decent crop to inspire Katie Sanderson's BBQ Broccoli, allowing the longstanding side vegetable to finally take centre stage.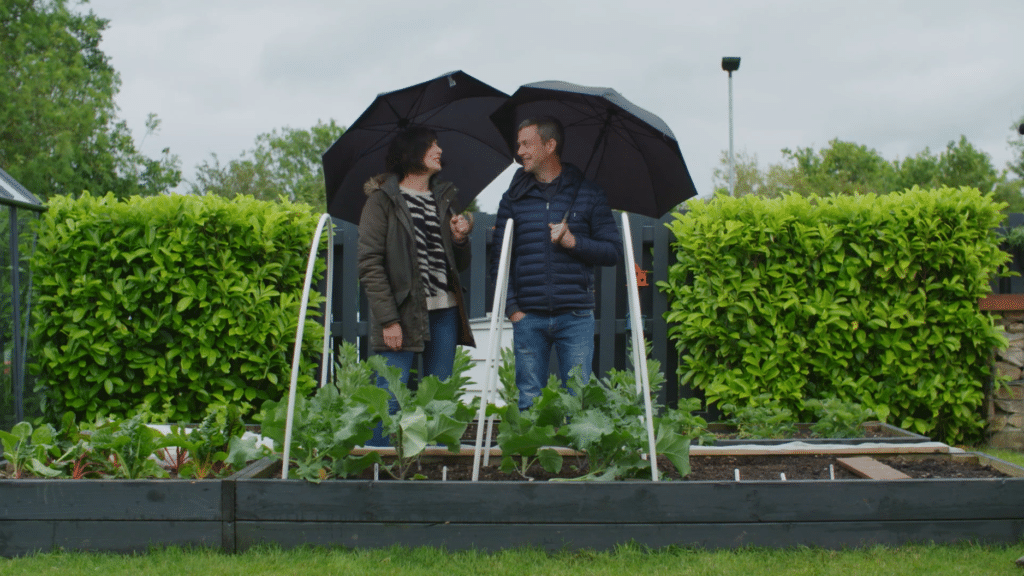 Commenting on the tremendous increase in food growing Michael Kelly says, "Due to the COVID-19 emergency, we've seen an unprecedented surge in interest in food growing, with three times our usual web traffic and seed suppliers selling out all over Ireland. People are looking for something positive to do, and there is nothing more optimistic than putting a seed in the ground and looking forward to the harvest down the road. But there's a more elemental and serious aspect to it as well, where people want to do something to take back control over where their food will come from in the future. Out of this crisis, there can be a legacy of a whole new generation of people who have the knowledge and skills to grow their own food at home, which would have a hugely positive impact in creating a heather and more sustainable food system."
'GROW COOK EAT' is a practical series, aimed at helping people with little or no knowledge of growing their own food and encouraging people to engage more with their food choices and the food that they eat. As well as the step-by-step guides to growing vegetables, the series showcases features on water harvesting and improving soil fertility.
The show is anchored at the home of GIY, at Grow HQ in Waterford City and each week the TV show also sees presenters Michael Kelly and Karen O'Donohoe travel to meet and visit expert food producers, chefs, and community food growing projects all across the country, plus delicious menu ideas will be shared weekly by Chef Katie Sanderson.
GROW COOK EAT airs each Wednesday evening at 7.30 pm on RTE until April 24; the show is sponsored by Bord Bia and StopFoodWaste.ie. For further details, the veg growing guides, lots of extra recipes and more info on each episode visit http://growcookeat.ie/
#GrowCookEat
@giyireland