Ballyhooly native Andrew Shinnick, with his brother John, is a third generation beekeeper. When they're not beekeeping, Andrew is a senior Army Officer and John, a full-time dairy farmer. Together the brothers run the award-winning Blackwater Honey. Andrew is also on the board of directors of the Irish Beekeepers Association CLG and is involved in Eblana Beekeeping Association based in Dublin along with County Dublin Beekeeping Association, which is part of the Federation of Irish Beekeepers Association CLG. Additionally, Blackwater Honey is a member of the Native Irish Honeybee Society, an organisation that aims to help preserve and breed the native Irish honeybee – Apis Mellifera Mellifera.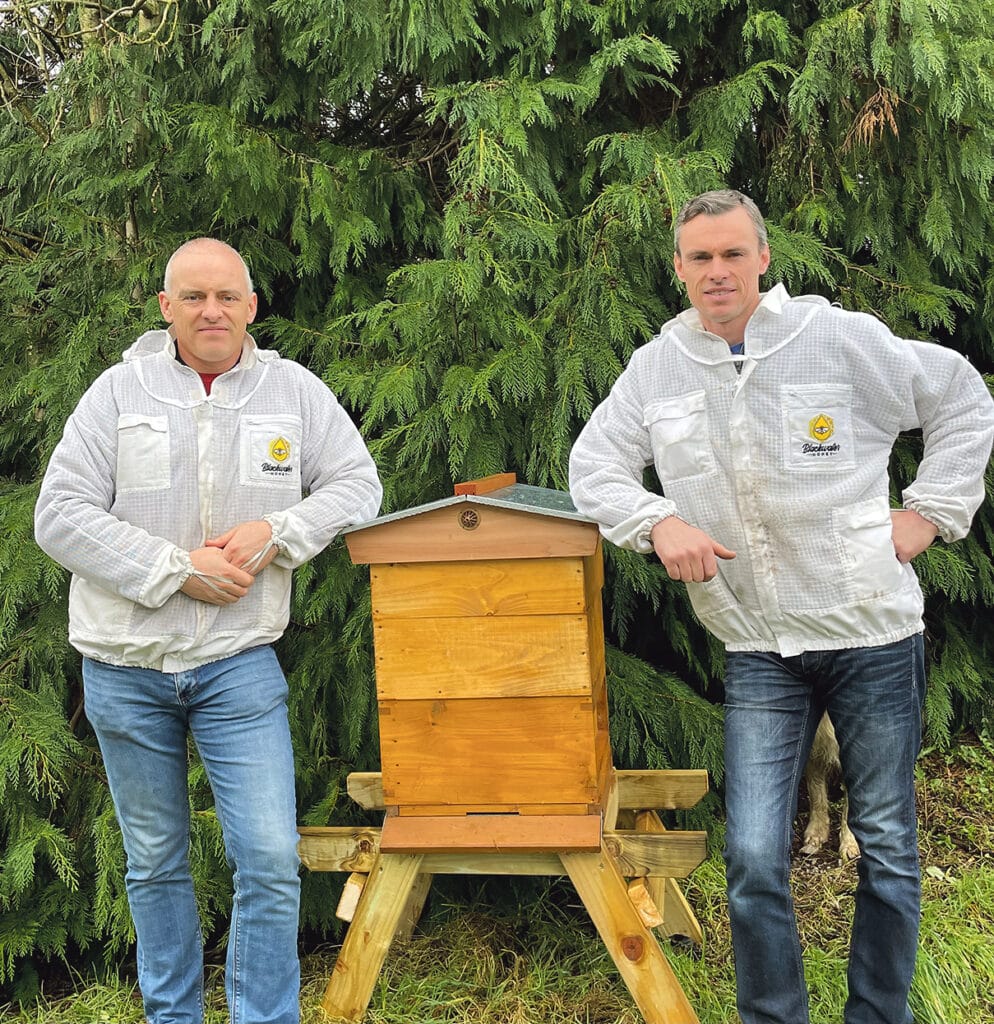 In order to promote human health, the interest in the use of natural food products with functional properties has grown in recent years. Honey is just one of those natural food products renowned for its biological properties, especially its antioxidant, antibacterial and anti-inflammatory capacities. Beekeeper Andrew Shinnick tells us more.
Due to its natural antioxidants, including mostly phenolic compounds, honey has the capacity to serve as an important source of antioxidants in human nutrition, and thus, can have many beneficial effects on human health. In a review, published in 'Nutrients', a peer-reviewed, open access journal of human nutrition, honey was found to have had anti-diabetic, anti-hypertension and anti-obesity properties. Honey is high in fructose, a form of sugar with a stronger taste, however it has a lower impact on blood sugar. It was also shown to raise insulin sensitivity, which is dulled in type 2 diabetics.
In terms of obesity, the low glycaemic index on the food limits weight gain and fat storage from eating it. The review however, did warn that many shop-bought honeys contain a mix of cheap sugar syrups or artificial sweeteners, which would have the opposite effect for diabetics. Interestingly, honey consumption was shown to not affect cholesterol nor had it an effect on hypertension. Additionally, in a 2018 scientific study by TCD and UCD, Irish heather honey was found to have the highest TPC (Total Phenolic Content) of all Irish single origin honeys and even had a higher TPC than Manuka honey, thereby making it a superfood.
In many vitro and in vivo studies, effectiveness of honey in a number of its medical uses is due to its antibacterial activity that is capable in inhibiting Gram-positive and Gram-negative bacteria including multi-drug resistant strains, and some species of fungi and viruses. In addition, different honeys have been shown to decrease inflammatory response and are thus potentially useful in anti-inflammatory treatments. Honeys are being extensively applied in wound therapy as an alternative to more expensive and advanced wound products. There is also evidence to suggest that honey can heal partial thickness burns and post-operative infected wounds more quickly and effectively than conventional treatments.
However, the most well-known and beneficial usage of honey, is its ability to help alleviate hay fever symptoms. By consuming honey, it has been reported that it helps the person to build up a resistance to the pollen experienced in that area. Many people ask, will any Irish honey work if they cannot get a 'local honey.' The general answer to this question is, yes. Any 'trusted Irish honey' will help, as the plants that the bees feed upon will generally be the same. Ireland does not have huge variations in its biodiversity from one county to another. The only exception to this rule would be in the many urban areas due to the bees' ability to forage on additional plants, many of whom, might be non-native. One should always avoid those cheap 'blended EU and Non EU honeys' and those often pretending to be Irish honey for the use in hay fever. Always read the label carefully, as there are some well-known Irish companies selling so called 'Irish honey' which often contain no Irish honey in them. More of a reason to seek out your trusted local beekeeper whereby you will not only be helping to support the local economy but also helping to prevent honey fraud, which is on the increase each year by large countries such as China and the Ukraine.