Sacha Murphy first conceived her small producer business, Supernatural Positivitea, from her home in Skibbereen last March, and began selling her products at the end of 2019.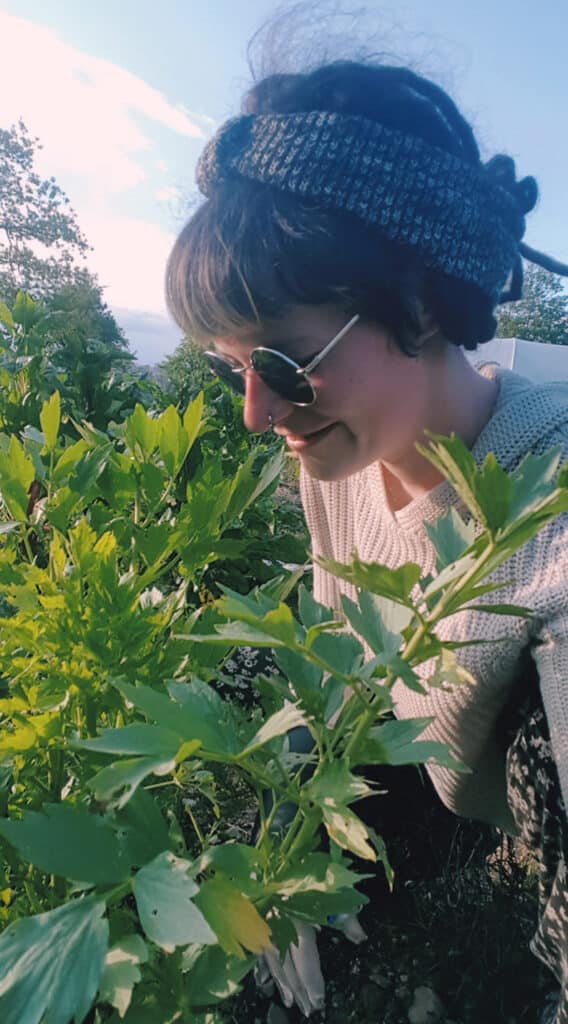 Supernatural Positivitea is a range of handcrafted herbal teas and small batch herbal products such as balms, oils and creams, which Sacha sells in markets throughout West Cork and on Neighbourfood.
Sacha says seeing her product come to life and being at her first farmers' market was thrilling: "I'd wanted to be at the farmers market for years and finally being there was such a dream come true. I am so grateful to Madeleine McKeever of Brown Envelope Seeds for helping me get started; she provided me with a space, sharing her stall at the Skibbereen farmers market. This gave me my first step into the markets and I'm very thankful to her for that. My partner Paul was also a huge support in getting my business going, both at the early stage and now."
The pandemic prevented Sacha from selling at the markets but on a positive note, she says it has given her time to organise, plan ahead and build up her stock levels. She did find NeighbourFood to be an incredible asset during the last few months,: "The staff there deserve huge praise. I also supply O'Neills in Skibbereen, Hudson's in Ballydehob and Hurley's Fuel Centre in Lisavaird, which kept me going."
Another challenge for Sacha this year was working single-handed! "I injured my hand at the end of January and it's still healing. But it encouraged me to adopt lovely new labelling as my labels were previously handwritten."
Going forward, becoming fully sustainable is Sacha's ultimate goal for Supernatural Positivitea: "I currently grow, harvest and dry for my products but I am not 100 per cent there yet. My main focus now is to source the majority of my produce from my garden. I would also like to build my own studio space and help create some jobs."
Sacha would encourage anyone thinking of starting a small business to follow their passion: "Whoever first said, 'do what you love and you'll never work a day in your life', that person was right. I'm excited, as it's only the beginning for me.
"I am very grateful to be able to create my business here in West Cork, a place I love. There are so many great producers and people here; the support and community spirit is what makes it so special. The Local Enterprise Office are also a great help. They offer advice clinics, start your business courses and more.
"Discover what it is you love and wish to offer people – that's a good place to start. Be open to making mistakes and taking risks, it's part of the learning."