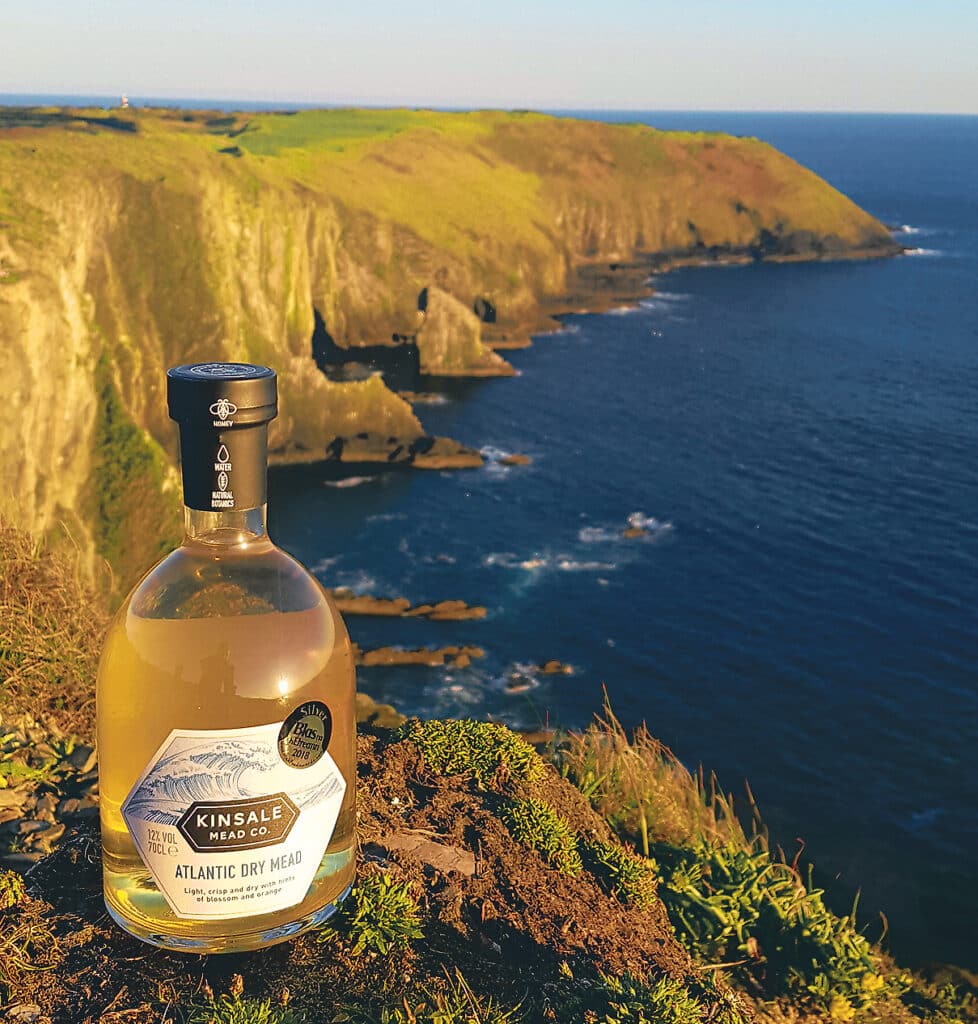 Curious about mead? Planning a daytrip to Kinsale? Kinsale Mead Co. has been a hive of activity recently, getting ready to re-open for their popular meadery tours and tastings on June 29. They are following the latest guidelines so their visitors can experience the tour safely.
"We are delighted to be welcoming visitors back to the meadery. It's been way too quiet here for the last few months and we really miss meeting everyone," said Denis Dempsey, co-founder.
During a tour you can explore the making and tasting of Mead, the drink of Celtic Ireland's Kings and Chieftains at Kinsale Mead's family run meadery, right in the town. Mead, also known as 'honey wine', is believed to be the world's oldest alcoholic drink, dating back to 6500BC.
During the fun-filled hour you will meet the mead makers and hear stories of ancient legends and the colourful history of mead in Ireland. Indulge in a tasting of three different raw honeys, learning about honeybees as you go. Explore the production area and follow the process of modern mead-making from fermentation through to maturation and onto bottling. Revel in the opportunity to sample different award-winning meads with great tips for food pairing and mead cocktails you can make at home.
The Meadery has been running tours since 2018 and received a TripAdvisor Certificate of Excellence last year. Previous visitors have said the "Informative and fun" tour lead by "Very friendly and knowledgeable" staff is "A must for your trip to Kinsale".
Tours run at 1pm, 3pm and 5pm. Tickets €14. Please pre-book at www.kinsalemeadco.ie/kinsale-meadery-tours/ or call 021 477 3538.
If you can't make it on a tour just now, pick up a bottle locally or order direct from the meadery online shop.
The word 'mead' goes back to ancient times, conjuring images of ancient gods, rampaging Vikings and Irish monks. But the world's oldest alcoholic drink has undergone a modern-day resurgence, exploding in popularity, especially in the America where the number of meaderies has increased tenfold in the past decade. Despite this, few people know what mead is.
In its purest form, it's simply honey and water carefully fermented using yeast, similar to grape wine, then aged to allow the flavours to blend and mature. The secret lies in the perfect choice of honey and intricate science of fermentation. Master these and you've created a very special drink: The essence of blossoms captured alongside delicate honey flavours, like rays of sunshine, amply demonstrated in Kinsale Atlantic Dry Mead, citrus and crisp, rather than sweet.
Kinsale Mead has just released a very special, limited edition Irish Wildflower Mead made from 100 per cent local honey from Paul Kelly, the beekeeper at the Chanting Bee Apiary in Ring near Clonakilty. It's a lovely expression of the aromas and flavours of West Cork. With nectar from hawthorn, wild clover and white blackberry blossom and finished semi-sweet, it will transport you with one sip to our countryside.
But mead is versatile and there are also fruity melomel meads. Wild Red Mead is made with whole Wexford blackcurrants and dark cherries. An intriguing alternative to red wines, delivering on fruitiness with an enticing, smooth finish. Kinsale Hazy Summer Mead is fantastic for summer occasions, sun-ripened berries with generous strawberry and raspberry flavours make for a cool glass of sunshine loveliness. With a handful of frozen berries and some sausages on the barbecue, eating out(side) while still supporting local is easy as pie.