Cape Clear Distillery, Ireland's only offshore island distillery has commissioned a special limited edition engraved bottle of its award winning gin to celebrate the inaugural 'Community & Cargo' voyage of the Ilen this August and September.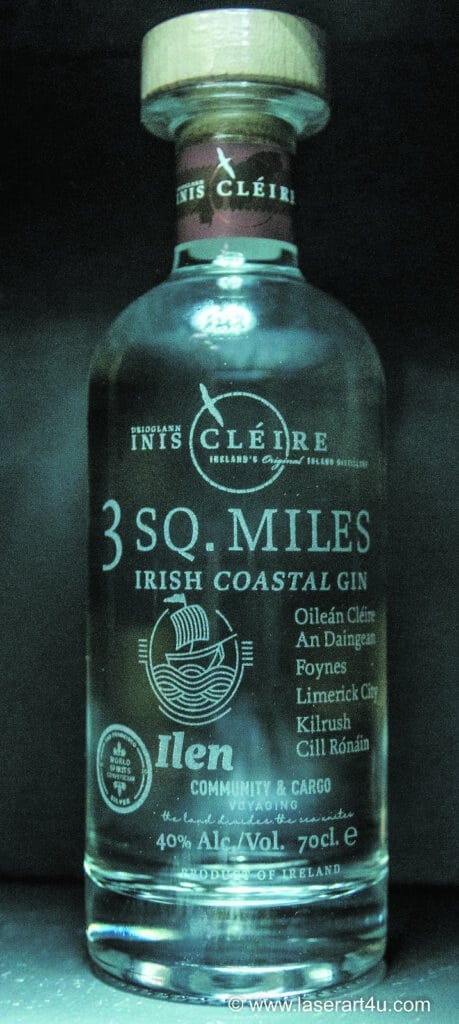 Cape Clear Island has been strongly associated with the Ilen since two sailors from the island, both named Cadogan, accompanied Conor O'Brien on the ship's maiden voyage to the Falklands in 1926-27.
This year's voyage, bringing cargo by sail to picturesque and historic small ports and communities, recalls the great days of sail and also modern concerns regarding sustainability, the slow food movement and the strong and enduring bonds between our coastal communities.
Cape Clear's 3 Sq Miles Gin has recently won prestigious awards in the 2020 San Francisco and London International Spirits Competitions and is made with Laminaria Digitata, honeysuckle and fuchsia, all harvested by hand on the island.
Cape Clear Distillery has produced this  special limited edition engraved bottles for the occasion with the Ilen logo and the names of the participating ports; Oileán Cléire, An Daingean, Kilrush, Foynes, Limerick City and Cill Rónáin. These will cost €50 each and will be delivered to retail outlets  in each location: Garveys Supervalu, An Daingean, 066-9151397; Centra Off Licence, Foynes, 065-65534; No 21 Off Licence, Ballinacurra, Limerick City. 061-317489; Next Door Off Licence, Kilrush, 065-9062598 and Spar, Cill Rónain, 099-61203.
Since the shipments are limited the bottles can be pre-ordered through Cape Clear Distillery, www.capecleardistillery.com or through participating outlets. They can be further personalised with personal inscriptions for an additional €10. There will be a contribution made to the Ilen Fund for each case delivered.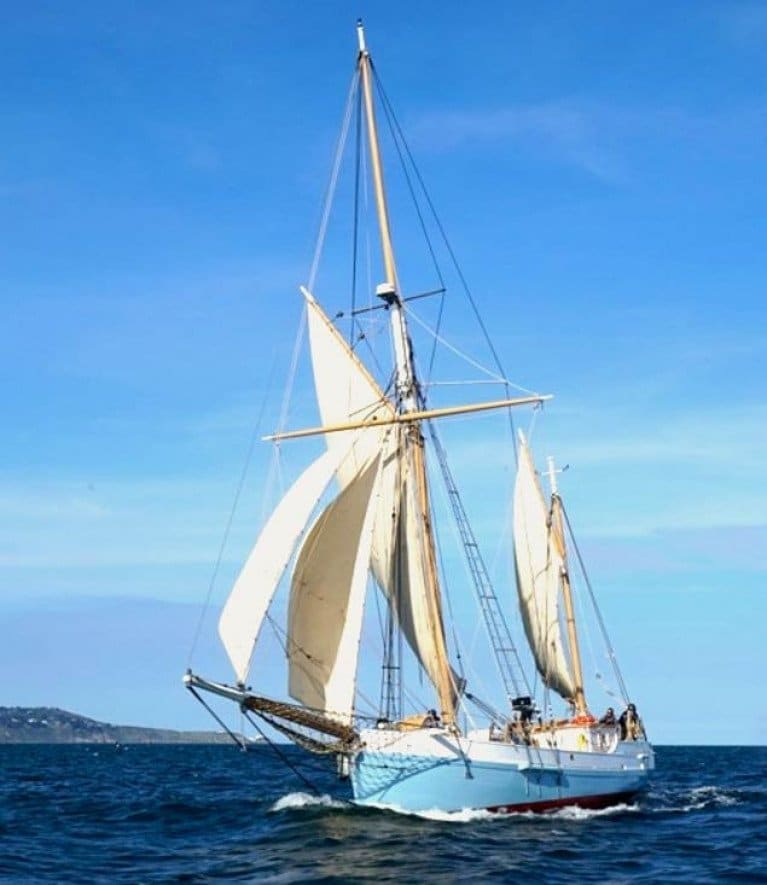 For further information on the Ilen see https://afloat.ie/sail/historic-boats/ilen/item/47186-limerick-ketch-ilen-finds-2020-role-in-eco-friendly-sail-transport-project