By Sandra Maybury
National 'Active SCHOOL Week' takes place every April and is a really enjoyable part of the school year for many children. When it became clear this year that due to Covid-19, children would lose out on this activity, Togher National School, Dunmanway invited their families to participate in the 'Active HOME Week' challenge instead, which had a phenomenal response.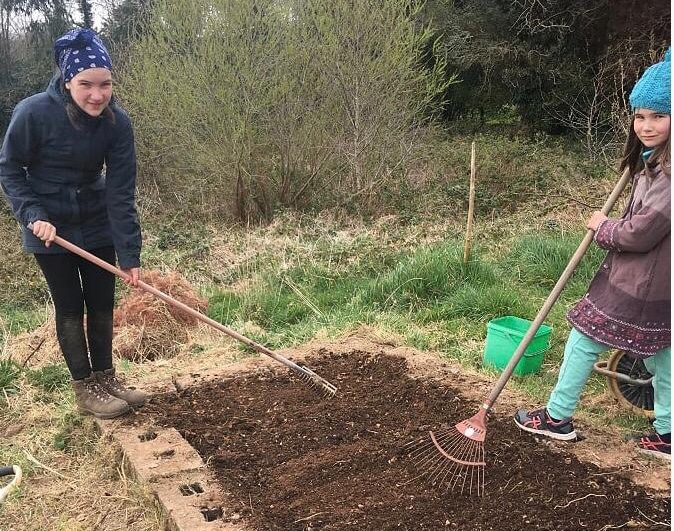 Last December, Togher National School, Dunmanway was awarded the Active School's Flag, an initiative that aims to get 'More Schools, More Active, More Often'. The school had purchased new physical education equipment in readiness for the upcoming 'Active SCHOOL Week' in April 2020.
Instead 'Active HOME Week' took place with families sharing photographs and videos showing many sports and physical activities being enjoyed such as cycling, football and soccer skills, dancing and gymnastics to name just a few. Some of the Junior Infant children even learned to cycle without the aid of stabilisers. Teacher, Richard Swann said 'Active HOME Week' was a great opportunity for families to take part in many activities and we were delighted to see fantastic efforts made by each family."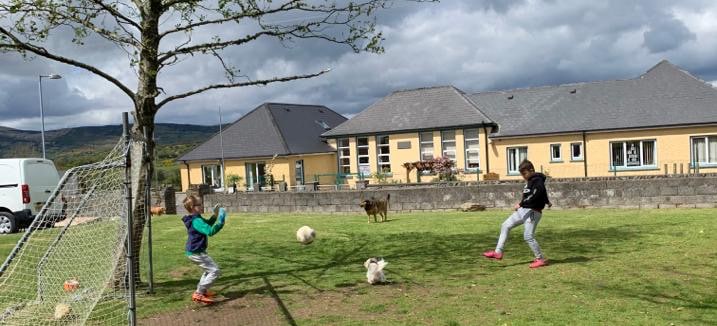 The wider school community, grandparents and past pupils were also able to join in the fun and view the progress on the school blog, https://togher.edublogs.org/, which has become a tremendously popular resource for parents and children who refer to it for activities and interesting fun things to see and do.
School principal, Helen O'Connell regularly sets pupils activities and challenges. "We've been blown away by the response from parents. The school blog is a way of highlighting school activities to the wider school community so we had to adapt to these new circumstances. Initially it was a challenge to reach a balance between learning and fun projects. The pet challenge and Active HOME Week were particular favourites of mine, as we got to see the children in their home environment having great fun," she said.
With many school communities now embracing 'Distance Learning' in an effort to fulfill a continuity of learning, homeschooling has become the new normal for teachers, parents and children. Ms O' Connell said,
"We appreciate how challenging the current Coronavirus/Covid-19 crisis has been for families and we are working hard to support all students and parents in our school community as the crisis evolves. Like many other schools we may not complete the curriculum and we may not finish all the books this year but there is a much wider curriculum out there. Many parents have told me that they are enjoying reading to their children, baking, cooking, gardening, farming and completing little construction projects. Children are sending handwritten letters to their friends and family plus learning new life skills every day. Although these skills cannot replace the curriculum, the children are learning invaluable skills and spending time together as a family, this is an opportunity we must embrace. I've loved hearing feedback from parents on how they are spending these times together".