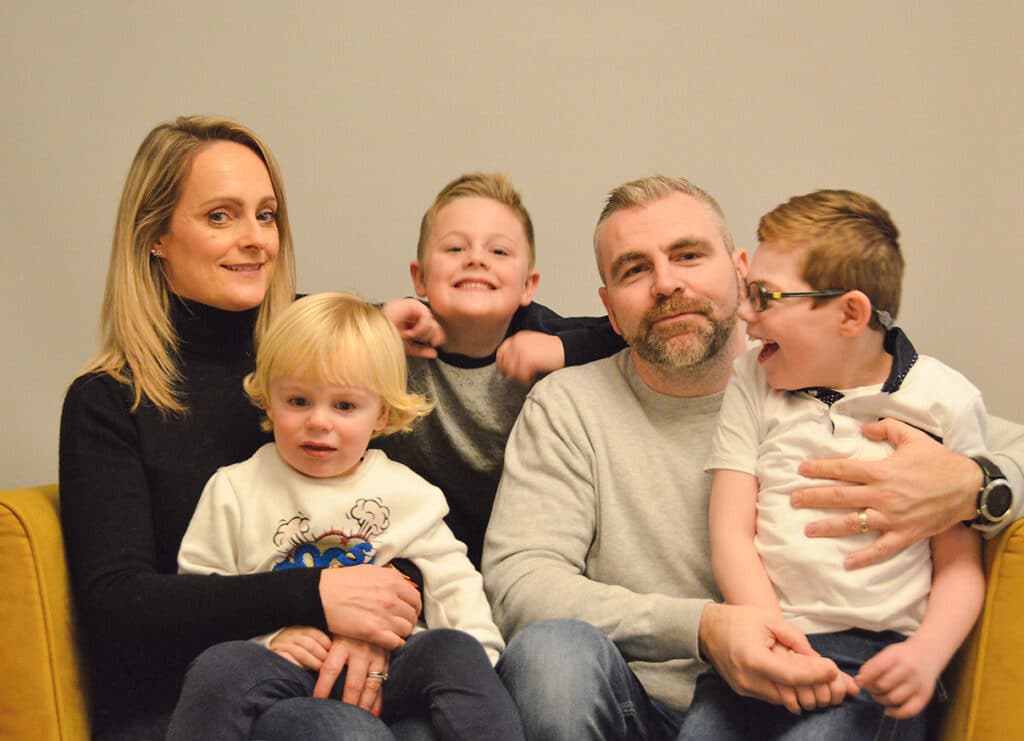 Keeks is a family-run online business which serves both baby and toddlers and adaptive fashion for persons with additional needs.
Parents Rob and April Mullen started the business in September 2021 after struggling to find products for their oldest son Kian, who was born with a rare genetic condition known as FOXG1. The neuro-developmental disorder impacts brain development and function and is characterised by seizures, inability to control body movements, and lack of speech.
After stumbling across BILLY Footwear, which ticked every box for Kian, being both fashionable and functional, Rob and April subsequently became approved as their Irish retailer. Billy footwear are a stylish adapted footwear brand designed for people with limited mobility or to fit over orthotics.
Kian Mullen is a happy nine-year-old, living life to the fullest – triumphing every day over his disability. His rare condition means that he is non-verbal, non-mobile and tube fed. There was always challenges to help Kian live to the fullest. From sourcing equipment and clothing to the intensive medical assistance he needs. Rather than seeing those difficulties as a burden April and Rob have embraced it in a courageous way – constantly finding the solutions to overcome them.
"Kian's condition has meant that over the years we have had to source a lot of inclusive products to assist him in everyday life," explain Rob and April. "Our goal is to pass on our experience as parents and make life easier for other parents out there."
Keeks supplies a baby and toddler range from Mum2Mum, which includes the award-winning Wonder Bib line, Hooded Bath Towels, Face Cloths and Baby Swaddles. The company also supplies the very versatile Bundle Bean multi use footmuff and buggy accessories.
In its adaptive fashion and footwear range, you'll find products which are not easily accessible in Ireland. This includes fashionable adaptive footwear for kids with orthotics and mobility issues, clothing designed for children with sensory issues, plus size bibs and no-tie shoelaces.
Operating the business from their home in Cobh, the former engineer and administrative assistant say the biggest challenge has been balancing family life with busy work demands. However being able to introduce customers to their products and the hugely positive feedback they receive makes it all worthwhile.
The couple have three children, Kian (9), Luke (7) and Charlie (3) and when they do get the chance they like to go for walks as a family on the beach or their local woods or watch a movie together at home.
While they are currently awaiting a grant to improve their website www.keeks.ie, the big dream is to open a bricks and mortar shop in the future and hire some employees to help with the workload.
"We never expected we would ever end up running a business and it has been a steep learning curve, but we genuinely feel that we have made life easier for parents and kids by sourcing adapted solutions while keeping it stylish. There is no reason why fashion and a disability cannot go hand in hand".
www.keeks.ie