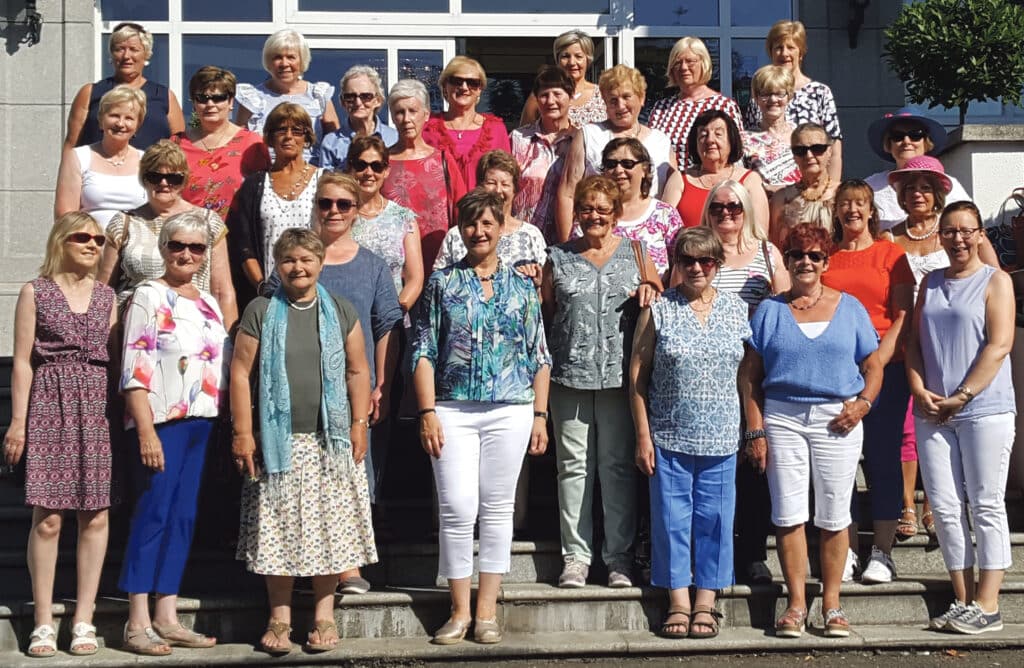 Since its inception in 1982, Clonakilty Flower Club has established itself as one of the most vibrant and thriving flower clubs in the region. The club, which celebrates its 40th anniversary this year, was formed by a group of enthusiasts with a shared love of flowers and gardening who came together to provide a social outlet through which they could foster their love of all things floral.
Over the years, Clonakilty Flower Club became the place for flower lovers from all walks of life to meet, make friends and obtain valuable tips and information on flower arranging and gardening.
With a membership of approx 60 from Clonakilty and surrounding hinterland, the club holds regular flower demonstrations, flower arranging classes, gardening talks and outings. While the club attracts new members each year, many of the original members still attend the monthly gatherings.
Phil Beechinor from Rossmore is one of the founding members of the club. Now in her late eighties, she continues to play a part on the committee and enjoys attending meetings every month. While Phil can't physically make flower arrangements any more, she still finds the creative process fascinating. "Floral art is what they call it now," she says.
A member of A.O.I.F.A (Association of Irish Floral Artists), Clonakilty Flower Club has a reputation as one of the most successful of its kind in the country. Members have competed successfully at inter-club competitions, winning prizes at national and international level. In 2019, Beverly Buttimer represented Ireland at the World Flower Show in India. Members have also competed in Glasgow, Manchester, Canada and Boston.
"There is a great comradeship in the club …even with the competitive spirit," says Phil smiling. "You make great friends all over the country.
"I was never very interested in winning competitions, I just always got great satisfaction out of making arrangements and friends," says Phil. "That's the nice thing about the club, it's open to every one and every ability."
In 2012, Clonakilty Flower Club hosted the National Flower Festival with clubs from all over the country exhibiting in local churches.
Long-standing Flower Club member, Una Fleming, was elected as the National President of A.O.I.F.A in 2014 when the World Flower Show was held in Dublin.
Meetings are held on the second Monday of the month at 8pm at the Clonakilty GAA complex. The club hosts a flower demonstration each month from October to May with an optional competition (Beginners, Intermediate and Advanced categories) confined to members. The monthly demonstration nights provide an important opportunity for members to improve and learn the art of flower arranging. Member's entries are judged by visiting demonstrators, who consistently comment on the high standard in the Clonakilty club. Members are under no obligation to enter these competitions with many simply enjoying a relaxing night out with friends.
Annual membership is €50 but non members and guests are welcome to attend for a fee of €10 on the night.
The highlight of the year is the 'Gala Night' held in May. Regularly attracting an attendance of over 150 people, the event is a significant fundraiser for a local charity. This year, well-known florist John Paul Deehen from Derry will demonstrate at the Gala.
Everyone is welcome to join Clonakilty Flower Club.
Email: clonakiltyflowerclub@gmail.com
www.clonakiltyflowerclub.com