Cape Clear Distillery has won a prestigious silver award in the 2020 San Francisco World Spirits Competition with its 3 Sq.Miles Irish Coastal Gin.. This is one of the most important Global events of its kind and is based on blind tasting by highly experienced judges over four days. This achievement recognised "Outstanding Spirits that show refinement, finesse and complexity" and are described also as "amongst the best examples in this category".  Since this is for a gin first produced in November last, it is an outstanding achievement, not just for Cape Clear Island but for West Cork as the Culinary Capital of Ireland.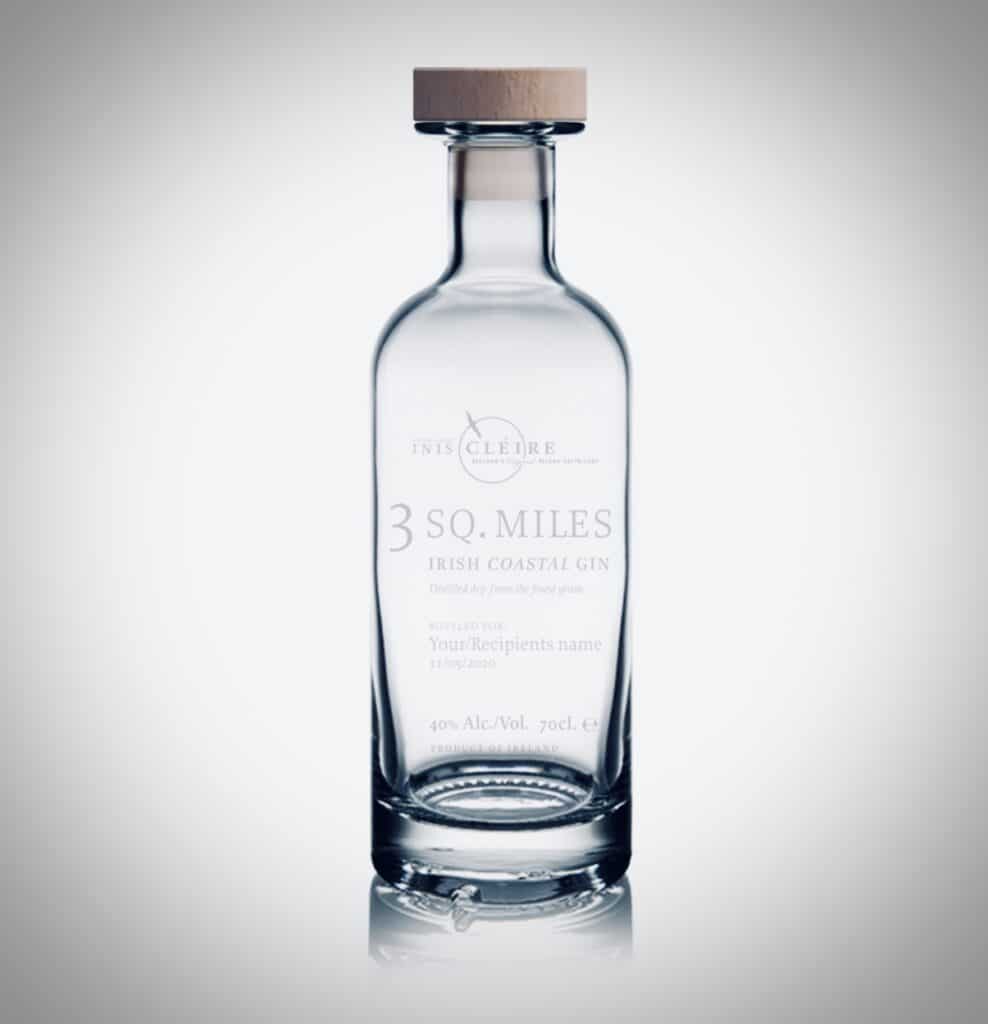 Cape Clear Distillery like other small producers is striving hard to adapt to the realities of the current Pandemic through innovation, creativity and design. By complete co-incidence news of the award came as plans were being finalised towards the launch of its latest product this week, bespoke engraved bottles which can be customised for each customer. These can include up to three lines of text and will be delivered through Off Licenses. These bottles can also be customised for special occasions or as special once off gifts.
Commenting on behalf of the Distillery, Manager Séamus Ó Drisceoil reiterated that the award is merited by the local focus group who spent over 6 months working to create an outstanding recipe using local hand foraged botanicals. "Standards were set so high from the beginning, at times it seemed like we would never achieve the quality classic gin we desired so badly but, when the recipe was finally achieved it definitely was a 'Eureka' moment. We all knew we had something special and it was the best possible start to our venture." Cape Clear "Irish Coastal Gin" is made using Fuscia, Honesuckle and Laminaria Digitata, all hand foraged on Cape Clear Island.