Known for its eclectic style and statement colourful pieces, Violette in Skibbereen has now gone a step further for its customers with an entire room upstairs dedicated to bringing accessorising to a whole new level and perfecting the final touch. Fun, quirky, bold, sombre, strong, sexy… whatever signal you're hoping to send with an ensemble, Upstairs at Violette will help you accessorise it with panache!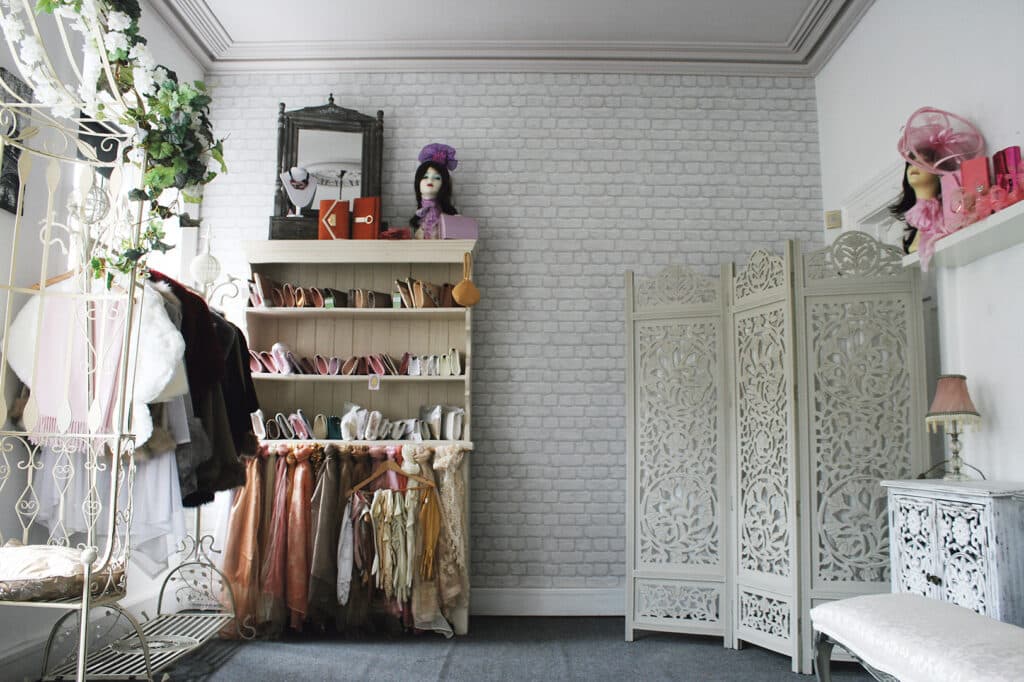 Hats and headpieces to turn heads, jewellery to imbue personality and scarves, faux fur shrugs and bags to complement any outfit…you won't find a better selection anywhere in West Cork. Whether it's a bridal party or shopping for a day at the races, whatever the occasion, the aim at Upstairs at Violette is to help you look the part. Some of the well known brands carried by Violette include bags by Landa and jewellery by Corona.
"We want to add a sense of fun and occasion to the shopping experience and a personal shopping service for the benefit of our customers," explains Violette proprietor Sandie Gallagher.
The service is open to anyone, small or large parties, interested in accessorising an outfit and offers a private and comfortable room upstairs. With its high ceilings and calm, muted colours, the light-filled styling room is the perfect setting to peruse the assortment of accessories with the help of a personal stylist in curating your look.
Sandy Gallagher has been in the fashion business a long time and sources a lot of her clothing from Paris, London and Italy "I love unique, funky clothes and have a passion for colour and textiles," she says.
'This service is a homage really to our customers," says Sandy. "We get such pleasure every time we help someone achieve the right look and they go home happy."
To experience this fantastic bespoke service at Upstairs at Violette call (028) 40935 or email violetteskibb@gmail.com.
Find Violette on Facebook.