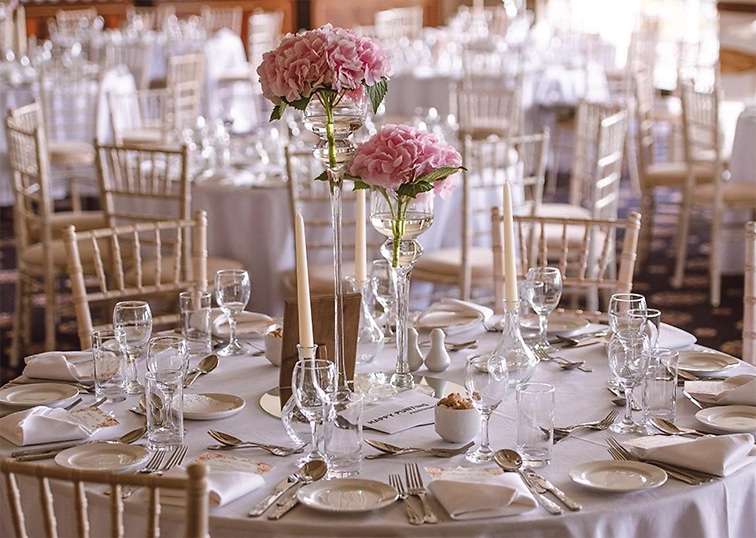 Nestled in Glengarriff Bay is the romantic  Eccles Hotel & Spa, commanding panoramic views of Bantry Bay on West Cork's Wild Atlantic Way. Just a two-minute stroll away guests will find Glengarriff Harbour, with its boats to the famous gardens on Garnish Island, and the village centre with quaint craft shops, cafes and pubs. This 250-year-old hotel is in a world of its own in Glengarriff, where the gulf-stream has created a micro-climate that has led to an abundant and exotic environment, giving the perfect backdrop to wedding photos!
A recent wedding couple had the following comments to say, "From the minute we viewed the hotel, we knew this was where we had to have our wedding, we walked into the foyer and were immediately transported back in time to a world of vintage elegance, fresh and new, yet retaining such character we knew it was something special."
While staying at Eccles Hotel & Spa, guests can make the most of their time in the scenic surroundings of West Cork by sea kayaking in Glengarriff Bay, going for a hike up to Mount Gabriel or even scuba-diving to discover what's beneath the surface of Bantry Bay. After an exciting day of exploring, guests can wander up to the spa terrace and take in the incredible views of Bantry Bay whilst relaxing in the outdoor hot tubs.
Guests will taste the culinary delights from Eccles' own award-winning Chef Eddie Attwell who forages for local ingredients for the freshest, most authentic ingredients in West Cork.
See eccleshotel.com for more details and wedding packages.