Fionnuala Harkin is a qualified wine educator with the Wines and Spirits Educational Trust. Her love of wine developed over her years of running a restaurant in Clonakilty, as well as writing on food and wine for West Cork People and Food and Wine magazine. She works for Wines Direct, an Irish family owned company who import wine from artisan producers all over the world. She also runs The Wine Shed near Timoleague, a quirky and unique space for gathering and enjoying great wines, chats and nibbles, while learning a bit about the wonderful world of wine.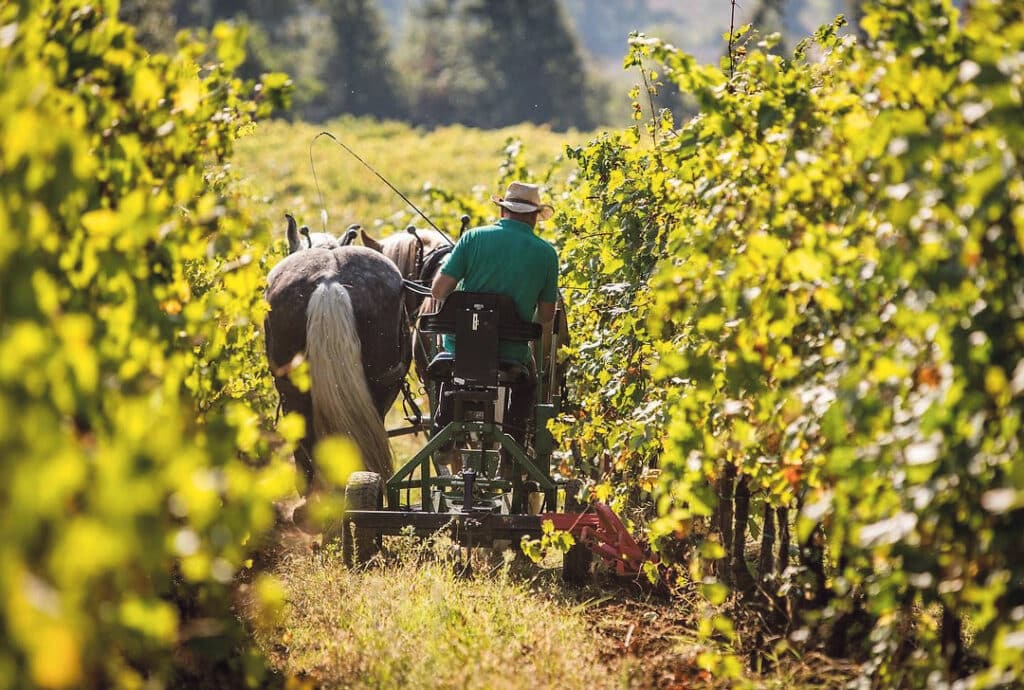 Getting married involves a lot of choices. The most important one has obviously been made a while ago when you chose who you'd be walking off into the sunset with; so with that nailed, it's just a case of having all your favourite things and people around you to see you off.
Many weddings happening now have been planned for a few years, due to the little interruption we've had to our lives in the form of the pandemic. This has led to rethinking of original plans; life having moved on in the meantime. Friends who are getting married next month, having originally set the date two years ago, now have a one-year-old and a different outlook on what's important. Wanting to mimimise the impact of their wedding on the planet has become a priority, informing all their choices and leading them to wonderful local producers of food, flowers, clothes and decor. Cakes flown in from New York won't be part of the tablescape!
I regularly help couples choose wines for their wedding. There are many things to consider, like personal preference, food, time of year and the overall vibe of the wedding. An outdoor, festival-style summer barbecue will need different wines to a small, intimate, winter wedding. In all cases, sustainable choices can be made. Working with small, family-owned vineyards gives me a close look at how these winemakers differ from the large corporations who will not risk any problems, so will spray toxic chemicals regularly. Choosing organic wine is a simple way to ensure this is not the case. However, not all small producers are interested in getting certified – we see this locally with many organic vegetable growers not having certification. There are other things to look out for besides organic, like HEV and Terra Vitis, two environmental certifications brought in by the French government. You will also see 'Bee Friendly' icons on some wines. These help us make good choices and show a conscientiousness on the part of the producer.
Of course, budget is also a deciding factor, but luckily, it is possible to choose wines which, in every sense of the word, don't cost the earth.
Here are some of my favourites:
Domaine Lalaurie T'wines Sauvignon Blanc/ Muscat and Cabernet Sauvignon/Syrah, Languedoc, France €12.95
Light, bright, juicy wines from twin sisters using minimal chemicals.
Ciu Ciu Trebbiano/Passerina and Montepulciano/Sangiovese, Organic, Italy €14.85
Cult classics among our customers, the white is fresh and summery, the red full of ripe cherry fruit.
Le Petit Courselle Sauvignon/Sémillon/Chardonnay and Merlot/Cabernet/Syrah, Bordeaux, France €15.75
Sisters again, making very approachable 'glou-glou' wines for drinking with friends in their local wine bar, Terra Vitis certified.
Neleman Tempranillo/Monastrell and Verdil/Viognier, Organic, Spain €14.25
A Dutchman with a big commitment to biodiversity started this vineyard in a national park near Valencia. These wines will take you from afternoon sipping to dinner time very smoothly.
Baronne Rosé and Juste Le Rouge Mourvèdre/Grenache Gris €19.75
These producers are biodynamic and natural, growing grapes among the scents and sounds of the wild Corbières countryside.
Bubbles:
San Simone Verde Prosecco Frizzante, Italy €15.95
The Verde in the name refers to their 'Green Project', farming organically. Light, floral and fresh.
Colutta Prosecco Spumante, Italy €25.25
A serious sparkler from Giorgio Colutta, whose winery is self-sufficient with solar energy and local wood used for heat; it also has bee-protecting certification SPQNI.
La Sapata Pet-Nat, Organic, Romania €22.25
Roberto Di Filippo is moving away from machinery every chance he gets, preferring the quiet of his horses to the noise and smells of the tractor. Pink, very trendy Pet-Nat, wonderful summer fizz.
All wines are available on winesdirect.ie or you can contact me on 086 8533758 or fionnuala@winesdirect.ie or find me on Instagram @wineshedwestcork. I'm always happy to talk wine!