Ireland's best known milliner, Philip Treacy, advises women to "Try on 100 different hats if you can, until you find the one that suits you best." Mary Maybury of The Hat Shop is in total agreement and you won't find a better selection of hats and headpieces to try than at her elegant showroom on Park Road, Dunmanway.
From formal church weddings to bohemian garden affairs, it's been an exceptionally busy year for Mary as the nation catches up on postponed weddings. Hats were also popular once again for racing this year, "Many ladies wore hats right through the racing season," Mary observed. "We always see our hats at national races such as Killarney, Galway, the Dublin Horse Show, and we had a few pieces at Ascot again this year."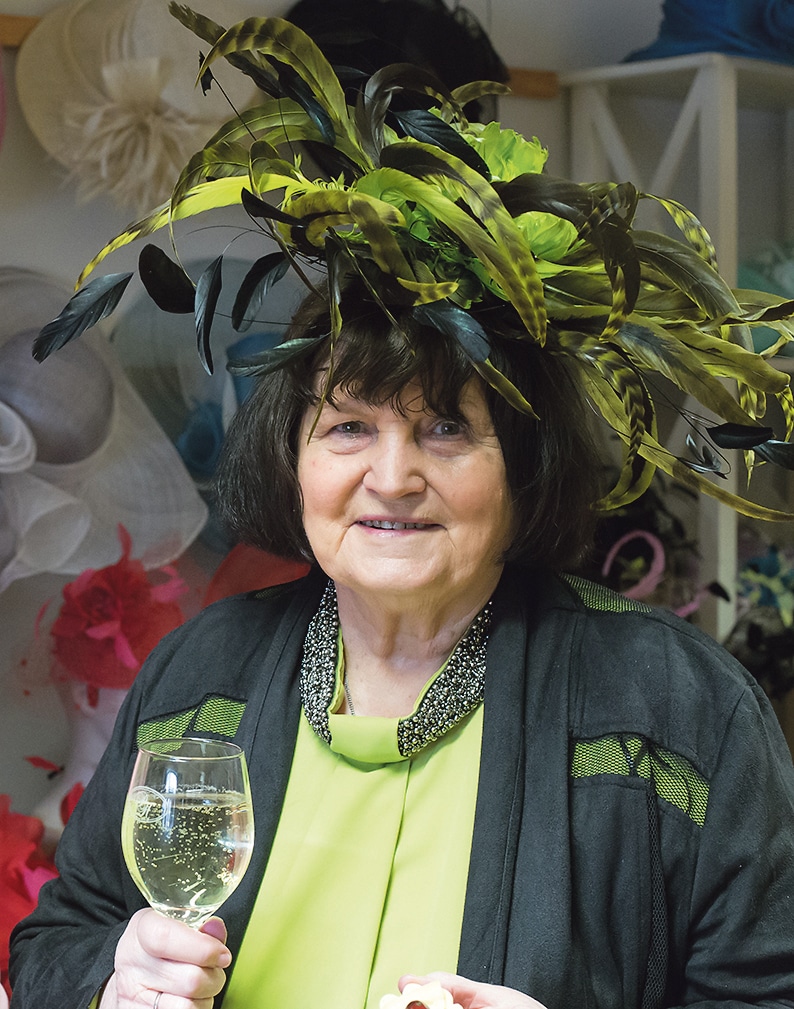 Fascinators and dainty hats are still in demand for women looking to add the final touch to an outfit but, perhaps in celebration of returning special occasions, Mary notes that bigger, statement pieces are making a comeback; many wide brimmed and architectural styles were on show at Royal Ascot in June for example.
In 2018 Mary moved to new premises on Park Road; at a time when family and friends presumed she would retire, this energetic great-grandmother instead threw herself into designing and decorating this new showroom.
Carrying pieces from Irish milliners Suzie Mahony, Marc Millinery and Alison Roe Millinery, the market leading occasion brand 'Peter Bettley', and Snoxell & Gwyther, it's no surprise that people travel from all over Munster to her. "If you were to buy one of these pieces it would cost at least €200," Mary explains. "By renting a hat, my customers can own one for a day for less than €25!"
Over the past 30 years she has developed an eye for colour matching outfits and headwear and has an encyclopaedic knowledge of her stock. "If there are 40 shades of green, it stands to reason there are as many shades of every other colour," she says.
For her expert eye, a visit to Mary is a must. The Hat Shop on Park Road, Dunmanway is open Tuesday, Wednesday, Friday and Saturday, from 3pm – 5pm, and also by appointment. Phone 086 0503801.