Kieran Doyle, a teacher at Clonakilty Community College, shares some of the many challenges facing teachers and students in the classroom since schools reopened under the new restrictions. He says that although the Levels affect the schools in the same way as the rest of society, there are still many contradictions in the school system.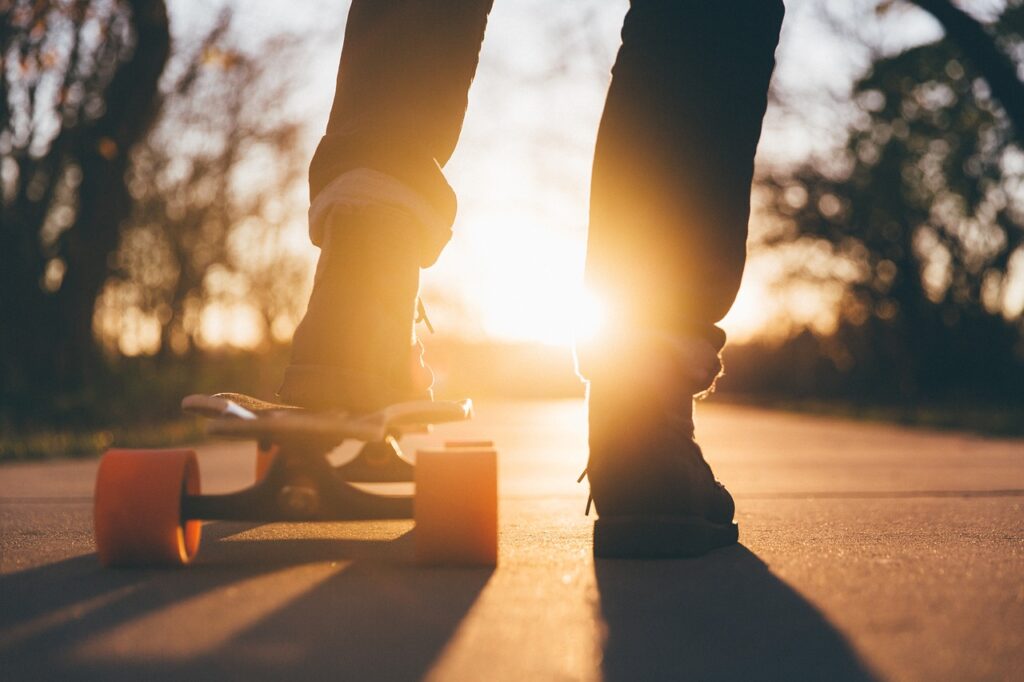 Like so many schools, Clonakilty Community College is full to capacity with students. It is currently awaiting the completion of the construction of a new multi-million two-storey extension. 
When schools reopened, principals and management were given very little time and a budget for hygiene products, so just how does a school that is usually crowded, find space to implement the request for safe social distancing?
"In some cases, great measures have been made to try spilt class sizes and use spaces like our assembly hall and even the Clonakilty Hotel," explains Kieran. "However going to level 3, let alone 5, means we can't use those spaces outside school now. Does the government realise this?
"Split lunchtimes have helped alleviate crowded yards, but even then, as we await the opening of our new school, we are really stuck for space."
Government guidelines are not always clear. Kieran wonders if, under level 5, the students can still go into town at lunchtime? "If not, then there will be unsafe and overcrowded schools everywhere," he says. "I feel the government just wanted everyone in by September 1 and it's a matter of get on with it."
"The kids arrive in packed buses every morning (which I can't believe was ever allowed in the first place)," says Kieran "yet schools can't take children outside, for many reasons including transport and social distancing. It's bonkers and tough on kids."
Although the experts feel children of that age are low risk, as Kieran points out, it is the people who teach them who are susceptible to the disease. "We are working on the front line now and we can't have a 'normal' school during this pandemic," he says. "This means teachers have to be very careful not to be get into situations that may risk more exposure."
Perhaps the toughest challenge of all for teachers has been drilling into kids the importance of social distancing and mask wearing. "We have succeeded in doing that in the school. But when you see crowded buses dropping off the kids, and students mixing downtown after school without masks, you can't but feel that it's like keeping the tide out with a fork.
"The students have to eat and at breaks masks come off; and while the yard is patrolled by extra teachers, kids unbeknownst to themselves, are eating, being playful, and leaning into each other without the masks while they eat and need constant reminders and reinforcement to be careful. At the breaks, I think the kids naturally feel they can take a 'break' from Covid. I don't blame them but it's a constant work in progress at these times."
Teaching methods have had to change drastically to accommodate social distancing. "It feels like a throwback to the old ways of teaching," says Kieran. "English classes need interaction, group work, walking debates, role play – essentially movement and co-operation. The students are confined to the same chairs, we are all social distancing as best we can, so all the aforementioned methodologies are on hold, for my safety and the safety of the kids. Work can't be displayed as it was before on walls and surfaces."
Kieran is also the drama teacher at Clonakilty Community College. "Imagine watching your favourite Netflix show and all the actors are wearing masks! It just does not go. Welcome to drama class in Covid. You definitely lose something and, with social distancing, the movement is curtailed and more prescriptive, Tough task."
At the beginning having to teach through a mask was difficult but this has gotten easier according to Kieran. "Teachers are used to projecting their voices and so volume for me has not ben a problem. Although of course, everyone after a long day begins to get agitated with the masks on."
On the bright side, students have proven to be remarkably resilient and adaptable. "After initial cribbing about not being able to be sitting near pals, and grumbling about masks, the kids have taken it as an everyday part of life," explains Kieran. "The seniors know that they have missed a lot of school and tend to be serious about their work even more."
The school has also recently employed a number of new teachers to alleviate the numbers in the larger classrooms. "This has taken the pressure off in those classes," says Kieran.
Clonakilty Community College is no stranger to Information Technology and was well prepared for online learning in March. In school, the classrooms are equipped with projectors, screens and wifi. The teacher has access to a range of sources, ebooks, audio and video clips to enrich the teaching experience for the pupils. Teachers also have ipads that can allow them to go from class to class with all their files, information, and anything else they need.
However the last lockdown still created a big gap in learning. "If online teaching worked as people think it should…we wouldn't need schools. We clearly do," says Kieran.
Teaching during lockdown was "difficult".
"Internet was a big problem," says Kieran. "Ideally people want a situation whereby a classroom is replicated online. Pupils had issues with the internet, access to laptops, space (remember everyone was at home drawing on the same space and same facilities!] It's impossible to really 'connect' with a student and difficult for many students to motivate themselves. Teaching is more than simply passing on information. All the things you do in a real classroom were impossible to replicate online…It's soulless stuff teaching online to be honest. Not what I signed up for."
One of the advantages it did bring for teachers was giving them the opportunity to learn to use online teaching apps like Teams. "It certainly has allowed me to upload notes, photos, articles that the pupils can access," says Kieran. "This is vital given the dangers of passing on photocopy sheets due to the virus. The students can also submit homework online too, which avoids the dangers of contamination due to handling physical work."
Covid has stopped any school activities that would allow the students to blow off steam when needed. "It's all work and no play. Same as society really."
However, Clonakilty Community College is fortunately well ahead of the curve in the area of supporting the mental health and wellbeing of its students. The subject has been built into the timetable for a number of years.
Challenges aside, from a social and educational standpoint, teachers and students are enjoying being back in a school setting. "For me, meeting my friends and colleagues in the flesh (even if it's sitting in the car park having lunch) is important," explains Kieran. "Also I enjoy the craic, interaction, and fun with the students. This can never ever be replicated online."
Kieran shares some feedback from his students on their feelings at being back in school:
Student: 'I missed your jokes.'
"Actually I think my jokes are just adding to their pain but I can't see it behind their masks," Kieran laughs.
Student: 'Hhhmmm mmmww, ffhhh'
"Well that's what I think they're saying behind the mask!"