Wool carpets are not only beautiful but are also intrinsically practical given the characteristics of the fibres; warmth, durability and insulation (picture a sheep on the side of a mountain in January). Wool is also sustainable, renewable, biodegradable and recyclable!
Glentree Furniture & Carpets in Dunmanway has a beautiful range of wool carpets to choose that come with 10 year guarantees. Flooring Department Manager Steve Drislane shares even more reasons why readers should consider wool this winter.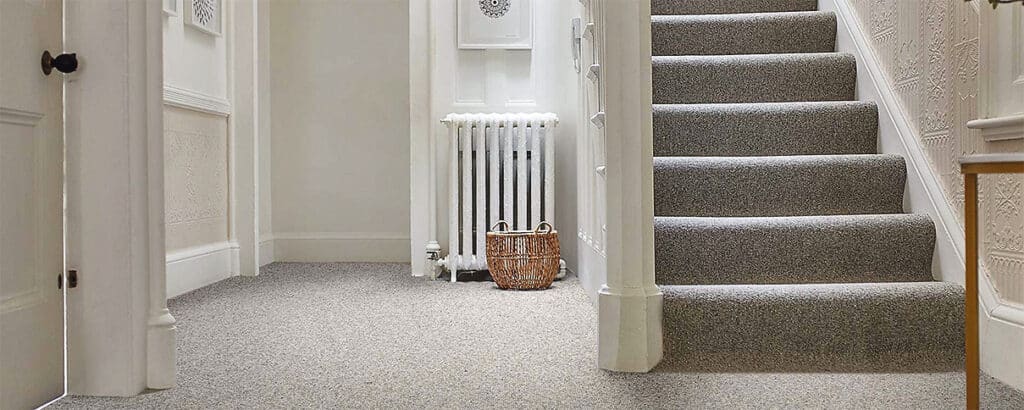 Moisture regulation
We're all about 'smart' technology these days but wool is the original 'smart' fibre! If you wear pure wools socks you know how well wool holds in body heat; it can also absorb up to 30 per cent of its own weight in moisture from the air without feeling damp, making a wool carpet especially ideal in older properties – or any home really in our damp climate. When the air is dry that moisture is released, thus regulating the home's atmosphere.
Warmth and insulation
As a natural insulator a wool carpet will help to keep expensive heat in your rooms through cold winter months. Investing in a quality wool carpet will save you money over time with estimated energy savings of at least five per cent. Carpet is also suitable for houses with underfloor heating; to find a suitable carpet, pay attention to the thermal resistance in the technical specifications and the presence of the PRO-DIS symbol for underfloor heating.
For extra comfort and an increased lifespan, use a good quality underlay. Underlay maximises all the positive effects of carpet such as sound and energy insulation and the feeling of comfort and luxury.
Durability
If you can picture raw wool you will see it has a natural 'crimp' in the fibre. That gives wool the ability to bounce back to its original appearance, a quality that isn't lost in the carpet manufacturing process. This makes a wool carpet extremely hard-wearing and suitable for busy homes with lots of foot traffic. Wool also contains natural oils that are resilient to dirt.
Health and Safety
Wool carpets are good for you in all sorts of ways. They serve as a natural air filter, trapping dust and allergens and absorbing Volatile Organic Compounds from the atmosphere. The carpet traps the particles and keeps them trapped in the fibres until the next time you hoover.
The natural coil and softness of wool carpets also acts as a cushion for feet and joints and helps prevent serious injury from falls.
Wool carpets are also naturally anti-static and flame retardant with a higher ignition point than synthetics, making them more resistant to dropped matches and other sources of fire.
Noise Insulation
The final benefit is an important one in the age of remote working. On stairs, in the living room or in an office, carpet is the floor that absorbs rather than reflects sound. The height and density of the carpet influences the effect of sound insulation so a good quality wool carpet greatly reduces annoying background noise.
Glentree offers a large range of the best carpet and flooring brands to suit every budget. Call in store to view their extensive flooring gallery where in-house experts are on hand to help with any questions.