When Matt Mills stood on a rock at Goleen Harbour looking out to the Fastnet Rock and felt that first tiny spark of an idea forming back in 2014, little did he know that this piece of wild and beautiful land would come to mean so much to so many people: Where the sea sings to the land and where, as Matt tells Mary O'Brien, "The power of the waves and the tides stills your soul" – in a frantic world Goleen Harbour is a place to just simply be.
While it's taken just shy of a decade, with the help of a number of investors, this 38-acre biodiverse site by the coast is celebrating its first successful summer season, post development, as an ecological tourism enterprise boasting a mix of accommodations – from camping pitches to glamping tents to eco cabins, to a luxurious geodome; and activities – from archery to kayaking trips to bike riding.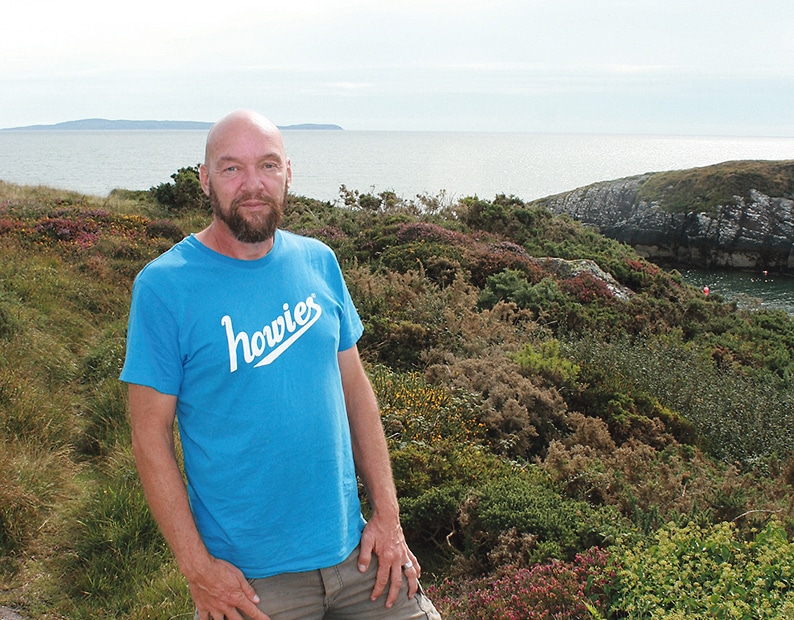 Under the guidance of Matt and his partner Melanie Furniss, Goleen Harbour has also become a centre of learning – with courses ranging from self care and massage techniques to green building – with the longterm vision being to welcome people who are neuro-diverse or experiencing social isolation or mental health issues and who may benefit from being supported in a natural environment.
Treading lightly on this beautiful landscape, the buildings at Goleen Harbour are being built using environmentally-friendly materials, locally-sourced where possible such as the Douglas Fir and Larch cladding. Passive House standard materials are used to give very high levels of air tightness and insulation.
The brief for the first small cabin, the prototype, was to create a healthy, energy-efficient eco-build, using high levels of insulation and air tightness, on a tight budget, while still being strong enough to take the Atlantic storms. Designed and built by Matt, while the windows are mix and match 'seconds', air-tightness has not been compromised. The building is so well insulated the only heating needed in winter is a 1.3kw infra red panel heater.
"Hemp might be a more attractive insulating option than polyurethane insulation but if you have a budget to work to, it's about working within your means to achieve a build with a decent life cycle and going as 'green' as you can within that budget," says Matt.
Light and space were key considerations when designing the space. "I started with planning sight lines," he explains. "I wanted to be able to see through the space in every direction." The slanted high ceiling also makes the interior feel a lot more spacious than its
23.5 square metres. It's a light, warm and tranquil space.
"I think we've just got to learn that we can live in smaller spaces and reduce the building volume to keep prices down," says Matt.
With the cost of building supplies and energy still rising, more and more people are starting to see the benefits of keeping things small when it comes to creating an energy-efficient home.
The new cabins are mounted on ground screws, a much more environmentally-friendly option than concrete foundations.
The cladding on the exterior of the two newest eco cabins has been charred, a preservation technique that Matt is testing out in the harsh marine environment.
Such has been the interest in Matt's tiny eco- and budget-friendly designs, that it has prompted the set-up of a sideline business 'EcoCabin' based on his original prototype, at ecocabin.ie.
These can be supplied 'turn key' fully-finished with fitted kitchen and bathroom with off grid or grid tied options for power and heat.
For anyone interested in learning more about self-build techniques, Goleen Harbour runs a number of green building workshops throughout the year in collaboration with West Cork carpenter-builder Jonathan Callaghan (Jonny), who shares Matt's belief that now is an important time for people to learn the basic skills to provide themselves with shelter where possible. "It excites me to be able to facilitate and teach skills that empower people to take their modest dreams into their own hands. I do believe that timber construction is available for all to learn and if explained well can be quite easy to accomplish."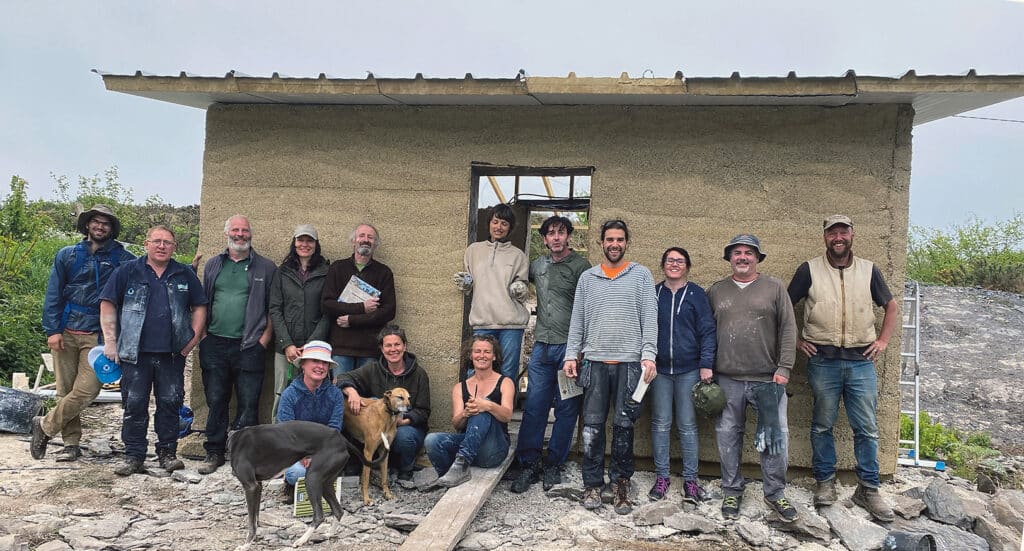 Past workshops have included hempcrete building;'post and beam' building by hand; and creating a cob pizza oven. A course in building a sauna is upcoming and a timber frame building workshop is also planned.
With sustainability and care for the environment at the heart of everything at Goleen Harbour, future plans involve an anaerobic digester to produce biogas from their own organic waste and waste silage to heat the entire campsite and provide compost for growing. They already have a zero carbon district heating system. When funds allow, they also aim to extend their Solar PV system.
Matt and Melanie have also planted over 10,000 trees including a native woodland of and raise Connemara ponies on the land. Melanie, a trained massage therapist, offers wellbeing treatments and her daughter Mo looks after the garden, growing organic vegetables for their own use and also to supply to local restaurants. Working with Coolmore Bees, their hives produce raw honey.
With the planned recruitment of a general manager for the business, the hope is that next season there will be more time to commit to building and educational projects…continuing to work towards changing people's attitudes and behaviour to the environment and establishing sustainable communities for the better of our planet.
For more information on Goleen Harbour and upcoming self-build courses go to goleenharbour.ie