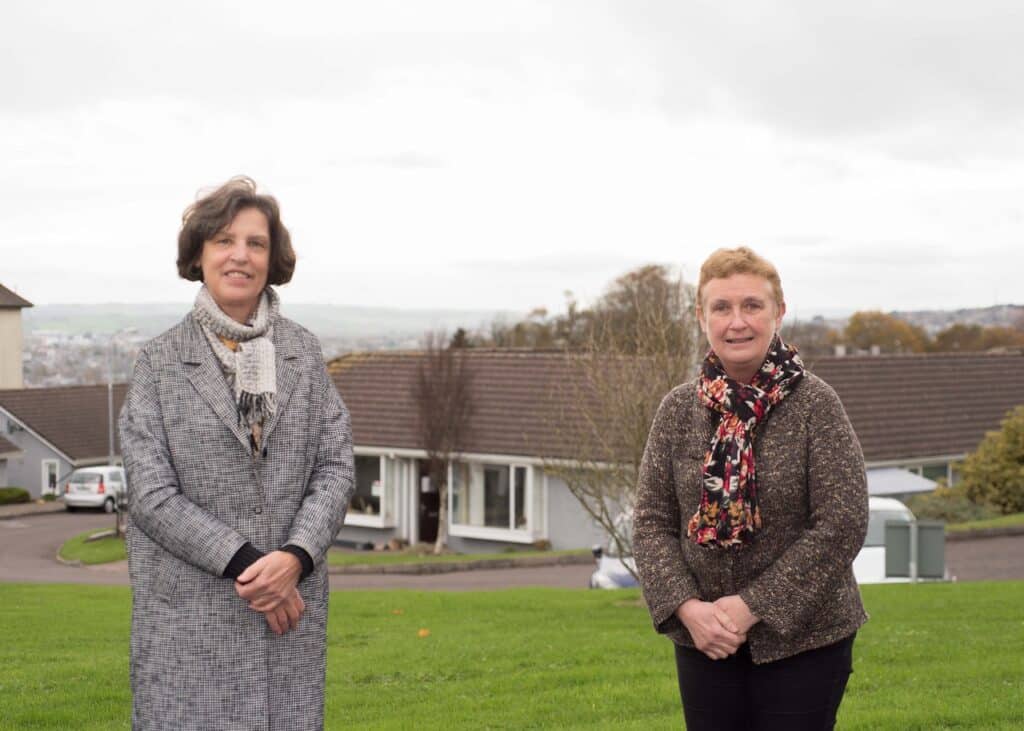 An annual challenge for the staff of Edel House, Cork's emergency shelter for women and children, is to make sure that all the children in the shelter have a merry and memorable Christmas.
One major improvement on all previous Christmases in Edel House is the impressive new building the service moved into in spring of this year.
This year there will be plenty of space for the Christmas tree, the carefully wrapped gifts, the traditional crib, the elves that pop up in strange places and all the other Christmas trappings that excite children in homes across the country.
In the old Edel House, three women would often have to share a small, single room and a family room was a small room with bunk beds. This Christmas everyone in Edel House has their own, comfortable space, as the new building provides individual ensuite rooms for all single women as well as well-equipped family apartments.
A major refurbishment of the old Edel House is ongoing and due to be finished early in the New Year. The brand new and the newly refurbished buildings will then be joined together and the expanded Edel House will be a state-of-the-art facility providing modern facilities and a dignified environment for all the women and children that need shelter there.
But it is a home – their own home – that every child in homeless services really wants for Christmas.
This year Good Shepherd Cork expects to bring Christmas to more than 100 children who will spend the season in emergency accommodation – either in Edel House, in Redclyffe Family Hub, also run by Good Shepherd Cork, or in B&B accommodation (because all the beds in Edel House and Redclyffe are full almost every night).
The Cork-based charity is supporting over 200 children – when all the children who have moved on from Edel House and Redclyffe, but whose families need on-going assistance to avoid a return to homelessness, are counted in.
CEO of Good Shepherd Cork, Allison Aldred, explains: "Women and children come into Edel House for many different reasons. Some are fleeing violent relationships, others have lost their homes because of health or addiction challenges, many simply cannot find an affordable place to live. But we know that for everyone here, Christmas is an especially tough time to be homeless.
"A house for me and my family' is the number one item in the letters we help children to send to Santa. We might not be able to provide that, but we can make sure that all our residents feel well cared for at Christmas and that the children get to have a magical, memorable time."
Nearly every year since Edel House first opened, almost 50 years ago, Christmas has brought the residents together for a traditional feast. But last year, and again this year, Covid-19 means Christmas is a less communal event. Everyone will be offered a delicious Christmas meal, but it will be enjoyed in small and family groups. So too in Redclyffe. And for all the families being supported in B&Bs, Christmas dinner will be delivered to their bedroom door.
Head Chef at Cork's Briar Rose restaurant, Bryan Clarke, decided last year to make sure that all the children in homeless services in Cork would have a proper Christmas dinner. Working closely with Good Shepherd Cork, he and his team of helpers prepared and delivered Christmas dinner to dozens of families in Edel House, Redclyffe and in B&Bs. Bryan and his team have generously offered to do the same again this year.
For many years, the main fundraising event for Good Shepherd Cork has been the December Church Gate collection. Staff, volunteers and supporters of Good Shepherd Cork have traditionally turned out in large numbers to shake collection buckets at Church gates across Cork to raise money for the charity. Regretfully, Good Shepherd Cork has cancelled this year's collection, as it had to do last year, in the face of the deteriorating Covid situation.
But mindful of the needs of children in the service, Good Shepherd Cork has just launched an online fundraising campaign – the Christmas gift that keeps on giving.
Claire Harrington, Volunteer and Events Coordinator for Good Shepherd Cork explains: We provide many different types of educational and therapeutic supports to the children and families we work with. This year we are asking the people of Cork, who are incredibly generous to us every year, to consider gifting such supports (including school supplies, educational outings and play or art therapy sessions) that can benefit our service-users not just this Christmas but for many years to come.
No child should have to spend Christmas in homeless services but until there is sufficient affordable housing in and around Cork, many children will. For those children in Edel House, Redclyffe Family Hub and other services provided by Good Shepherd Cork, Christmas 2021 will be as merry as its possible to make it.
If you would like to support Good Shepherd Cork this Christmas you can donate via the website: www.goodshepherdcork.ie or by post to Good Shepherd Cork, Edel House, Grattan Street, Cork. To donate directly to the 'Christmas gift that keeps on giving campaign' you can also donate via idonate.ie. For any queries please contact: Claire on 086 6045241 /021 4274240 or Charrington@goodshepherdcork.ie.