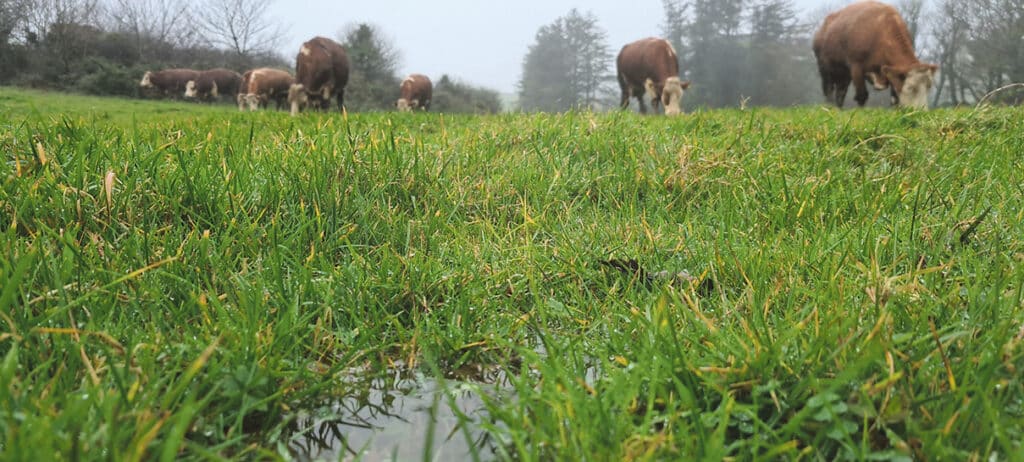 Soil, Silage and Dung – or 'the three S's' as they might be colloquially referred to on farms! Diagnostics has become routine on the farm over the last few years. Of the three, soil sampling is going to become a more routine operation on a lot of farms, as it plays a significant role in the efficient use and reduction of artificial fertilisers used on farms. That will stem from changes to CAP and also an increased focus on water quality.  
The soil results are what I view as the most important ones as it gives you a good indication of where the soil fertility and pH of the farm is. Increasing the use of dung samples in place of routine dosing for fluke and worms was an idea my vet had and, while sceptical at first, I now value its importance.
I don't delve into the silage results as deeply as the other two. All I want from those is a bit of an overview on the quality and feed value of a selection of bales cut at different times. Priority is given to keeping the best bales for later in the spring in the event it gets too wet and calved cows need to stay in a bit longer.
On the topic of housed cows by the last days of November, there are only nine cows out. They are in the process of tidying up the paddocks.
We moved from having all grazing finished by now about three years ago. If you had a mild finish to the year, there would be strong covers of grass on fields by New Year's Day, but we noticed two issues. One was having too much grass, reducing the area to spread slurry on to get the best out of the nutrients available. The second issue was if we got strong winds or storms from the sea, which resulted in salt burn and the volume of grass reducing because of it.
The cows that are out and will be moving to the paddocks are across the road from the main block in early December with the aim of housing them in a month's time or so.
Shed extension
There was great relief on the home front as a shed extension that got delayed for a myriad of reasons finally was completed. It ended up 14 months behind the target finish date but there's a noticeable drop in the workload since I've been able to get cattle into it.
Covid-19
I don't think I need to tell any one how strange a year it has been in many ways. While farmers were less affected than other sections of the economy, nonetheless Covid-19 played a part in the marketplace throughout the year, for a variety of reasons too.
With the exception of the last two weeks, where there has been a slight rise, beef price has been stagnant. Lamb has received a steady high price throughout the year and while there was concern on milk price in the early days of Covid, thankfully they have held well for most of the year.
Market place ups and downs are nothing new to farmers. The generation of farmers who farmed from the late 60s onwards have perhaps experienced the most fluctuations: Entry into the European Economic Community as it was then, two currency changes, and so many social changes in the intervening 50 or so years. Some coming near retirement and with no successor may be looking for ways to continue in some form and developments in recent years may facilitate this.
Collaborative farming
Collaborative farming offers a potential solution for younger people willing to get involved in agriculture and also facilitates a land owner who wishes to step back from the business yet still have an involvement and financial return from the land.
Farm partnerships and share-farming arrangements will have more of a role in future. There is still a desire to get involved in farming and societal changes will see opportunities arise for those who want to get involved. There are a number of examples of collaborative farming in West Cork with partnerships being the most common and Share-milking getting going in a small way in recent years.
One of the higher profile ones is a project undertaken by Shinagh estates, which is owned by the four West Cork co-ops at their Gurteen farm near Bandon. This month, I met the current share milker at the farm, Padraig Cunnane, to get an insight into what is involved.