Nicola White, Owner and Managing, Animal Health Laboratories, Bandon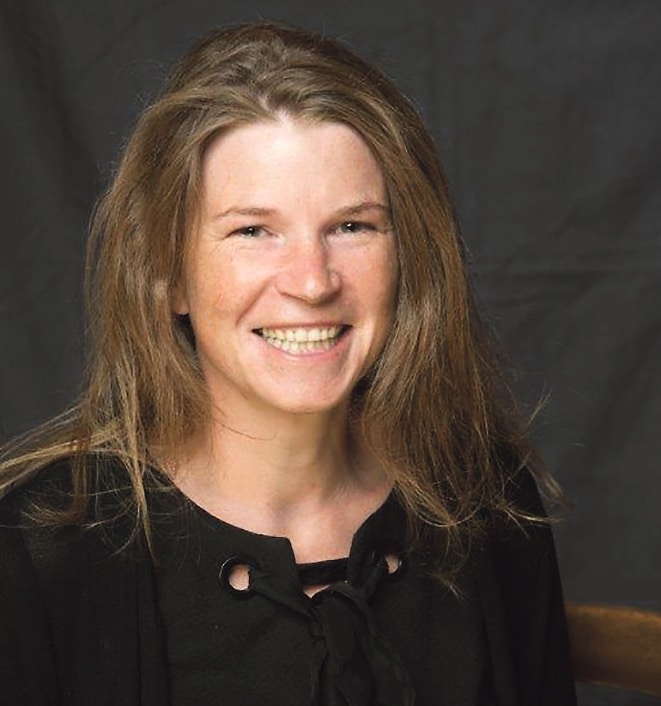 Q&A with Tommy Moyles
When was the business established and what was the catalyst for starting it?
I'm the owner and Managing Director of Animal Health Laboratories since it was established in 2012. My aim is to continue to provide an extensive range of laboratory services to large animal and equine vets in Ireland whilst remaining competitive with our prices. We also provide disease testing to farmers and the aim here is to have our base in Bandon be a place where the farmer can bring their samples into directly for testing and be met with friendly approachable staff, at all times. I foresee that side of the business growing more and more and the tests that we offer farmers broadening. I have always believed that all the members of our locally employed team are essential to the success of the laboratory.
How many employees do you have and what is your customer catchment area?
We currently have 20 local people employed with us here in Animal Health Laboratories, 15 full time members of staff and five part-time. Our customer catchment area is the entire country of Ireland but we are very lucky to be based in a busy part of the country here in the agricultural heart of West Cork and we are proud and thankful to have the consistent support of the local vets and farmers.
We now have drivers on the road, picking up samples from our vets and co-ops all over Ireland. This takes the hassle of posting samples and organising couriers away from the client. We pride ourselves in our ability to meet and exceed efficient turnaround times. Our drivers have samples delivered back to our lab for the same day which in turn means faster turnaround time on results and more reliability that the clients samples are safe.
What are the main services provided?
Animal Health Laboratories are licensed by the Irish National Accreditation Board to carry out BVD, IBR and Johnes testing in compliance with ISO 17025. The laboratory is approved by the Department of Agriculture for CEM testing in thoroughbred mares and provides culture and sensitivity testing for AHI cell check and mastitis programmes to industry and private customers. Other services include pathogen testing using real-time PCR, antibody detection and Elisa testing, parasitology, microbiology and mineral analysis and biochemistry.
How has the business evolved since it began?
I am very proud to be in a position to tell you that the business has evolved massively since we began. Staff numbers have tripled since we started and all are local, qualified people.
PCR has been available to veterinary diagnostic labs for a number of years now and AHLI provide this service for the management of diseases such as Mycoplasma bovis, BVD and Mastitis pathogens, which traditionally would be tested for using other technology such as ELISA method.
We are accredited by the Irish National Accreditation Board to carry out BVD, IBR and Johnes testing in compliance with ISO 17025. It is the policy of Animal Health Laboratories to continuously improve the quality of our testing facilities and the service we offer to our customers.
Our Equine testing services are growing also, we now provide a full range of testing to the equine veterinary client to include faecal testing for worms and more and this has been steadily growing for the past number of years.
We have invested heavily in state-of-the-art equipment and technology to prevent the spread of viruses and disease that pose an ever-present threat to the farming industry in Ireland. For example our MALDI BIOTYPER, was purchased for reliable, fast and efficient identification of a wide range of gram-negative and gram-positive bacteria, yeasts and moulds, by an easy to operate, yet powerful benchtop analyser. The MALDI Biotyper is in use daily in our microbiology laboratories as a reliable rapid test method for hygiene monitoring, pathogen detection and much more. The MALDI Biotyper System identifies microorganisms using MALDI-TOF (MatrixAssisted Laser Desorption/Ionization Time of Flight) mass spectrometry to determine a unique proteomic fingerprint of an organism.
The laboratory has pioneered a sample storage system to allow animal retesting without the inconvenience of having to harvest further samples, which is an excellent time-saving facility for any busy farm.
The laboratory proactively and efficiently responded to the necessity to support the COVID-19 (SARS-CoV-2 infection) pandemic when we were approached by private hospitals to carry out PCR testing for patients all across the country. This is something that we are extremely proud of and allowed us to show the extent of what can be can be achieved here in the laboratory but our heads and hearts are very much encrypted in Animal Health.
What future plans have you for the business?
The future is bright for us, we'll continue to consolidate and develop our large animal side of the business and in the process of expanding our services for small animal diagnostics.
What are the benefits of being based in West Cork?
There are so many benefits to having our business in West Cork. It's a diverse geographic region and is renowned for its excellent food production. Cattle, sheep and mixed farming are predominant here. West Cork is well known for its excellent dairy farming with almost 1,900 dairy farmers supplying the co-ops. Tillage farming is also a significant enterprise in the greater Bandon/Kinsale areas. Having our lab available for these farmers to walk in with their scour, milk and ear notch samples and for vets to come in with blood samples and more is, in my opinion a wonderful and advantageous asset to have on the door step.