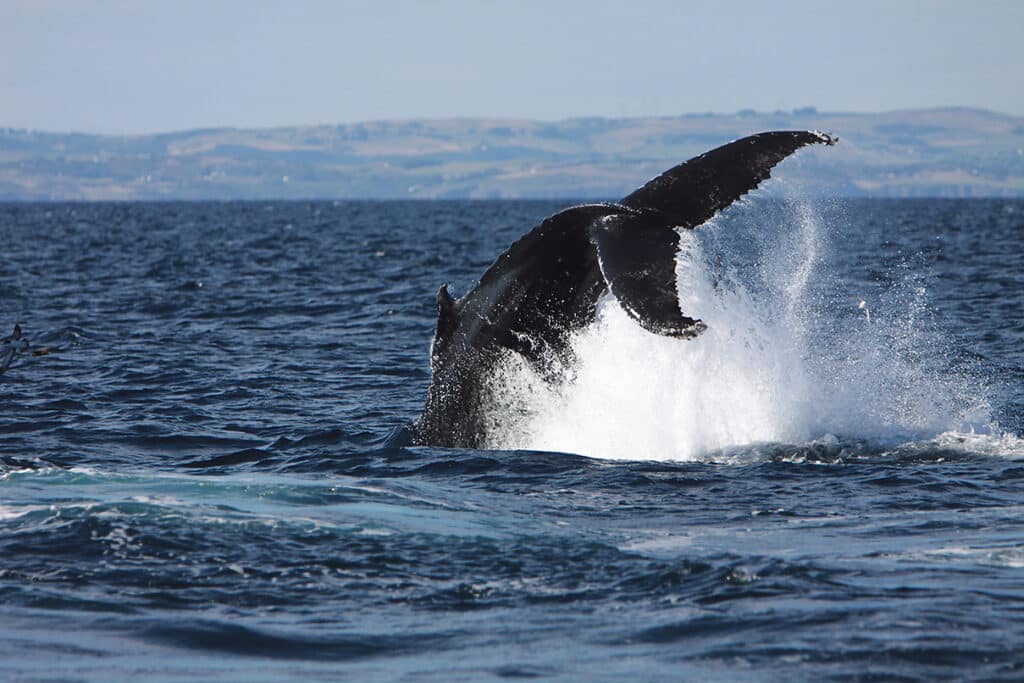 Whale Tales will take place in West Cork from March 24 to 26 and is now open to both Irish Whale and Dolphin Group (IWDG) members and the general public. This annual meeting of the IWDG is an opportunity for all whale (and dolphin) enthusiasts to join the group over the course of a weekend to share in appreciation for these charismatic mammals and to learn more about the conservation and research work being carried out by the IWDG and others.
This year's event is being held at CECAS The Centre of Excellence for Climate Action and Sustainability, at Myross Wood House, Leap, the wonderful former religious retreat, where many of the attendees will be staying on a residential basis. This is a local community initiative, which aims to make a positive impact on addressing climate change and the biodiversity crisis.
The weekend will kickstart with a humpback whale film/presentation on the evening of Friday, March 24, which will be very relevant to anyone living in West Cork who has ever been fortunate enough to see this iconic species. Saturday will be a 'Whaley day' of news and stories from IWDG officers, as well as an opportunity to introduce and discuss important issues on topics including offshore renewables and Marine Protected Areas (MPA's), with plenty of time for Q&As. More importantly, this is a great opportunity to share your own stories and mingle with like-minded folk, passionate about our marine environment and its wildlife.
To facilitate as many people as possible attend, there is a small registration fee of €25 for IWDG members (€35 non-members) which includes a venue facility fee, light lunch and refreshments on the Saturday. Activities on Sunday morning will be dictated by the weather, but among the options are to hold a land-based whale watch from a local vantage point or to deliver a simulated live-stranding exercise on a local beach or at the venue. It promises to be a most interesting weekend with a difference. Bookings on Eventbrite.
The IWDG AGM is on Saturday afternoon at 5pm which, as always, is open only to current members; so if you'd like to attend this part of the day you should become an IWDG member. To encourage attendees to support the IWDG charity by joining there is a discounted rate using this promo code: TBY3XZQ4 in the IWDG Shop www.iwdg.ie.
Queries to IWDG on e: padraig.whooley@iwdg.ie or Ph. 086 3850568