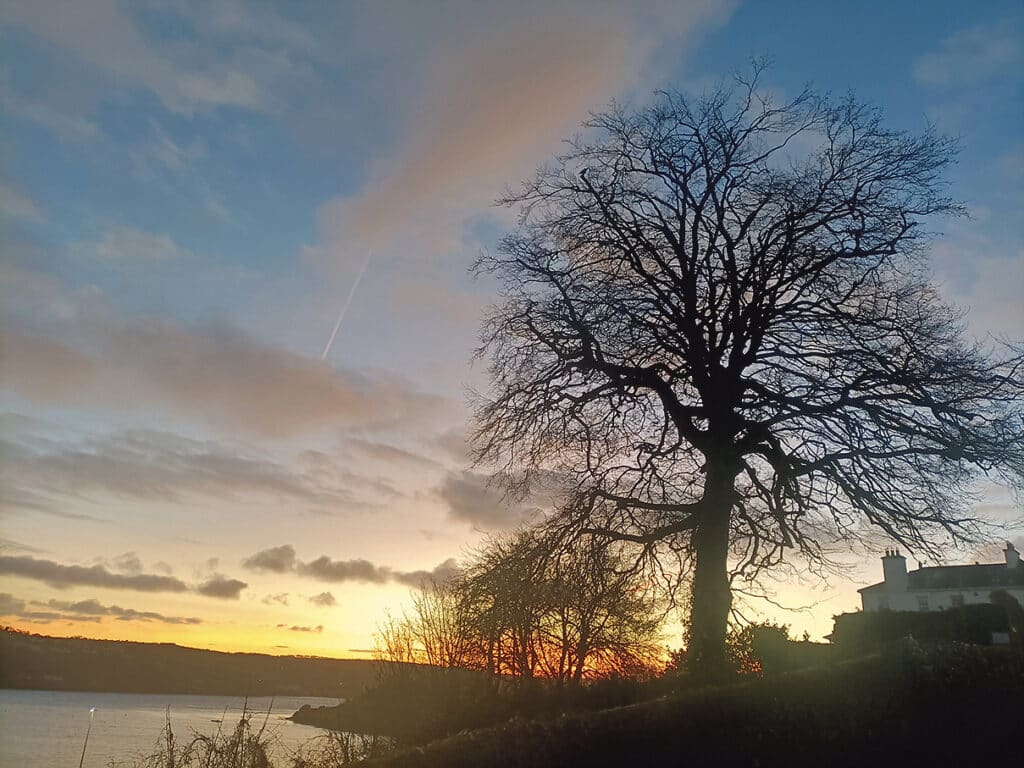 An historic beech tree, that may be up to 250-years-old, was temporarily saved from felling by the Kinsale community in February of this year. The tree is a prominent feature on Compass Hill, that once belonged to an ancient forest of which there are only a handful of survivors remaining. The tree was in immediate danger of being felled over insurance concerns, as it is positioned above the ETB's local Outdoor education Centre (OEC). Constructive engagement between the OEC, the State Insurer and the local community led to a stay of execution only days before the intended felling. The state insurer, the IPB, demanded the felling over aspects of reports from professional arborists.  
The issue of the felling was highlighted by Henrik Lepel, a local tree surgeon, on local social media. This resulted in the formation of a group of concerned locals together with Transition Town Kinsale and local Green Party Representative, Marc Ó Riain. A petition to save the tree received 1000 signatories and the issue was raised outside the Dail by South West Cork TD Christopher O'Sullivan and on TG4 by historian Dermot Ryan. The IBP, OEC and ETB changed their position on St Brigid's day and the town welcomed the news. The IPB stated they were willing to engage with the community and seek more sustainable and alternative solution to the removal of the tree.
Using a freedom of information request under the EU Access to Information on the Environment, the local community Beech Tree Group secured the arborists reports on the health of the tree. The group has welcomed the fact that the most recent survey clearly states that the tree is in excellent health. With an annual tree survey and ongoing care and maintenance it could well be in position for decades to come.
The fundamental question of the risk level of this tree is still under investigation through a newly requested investigation. Support gained from arborists and tree experts around the country suggests that both ground radar and tomography tests (which surveys the density of the tree and its internal health), further environmental impact studies, monitoring and maintenance program are all necessary to secure the Kinsale Beech Tree's future. With the amount of local interest and signatures on the petition, this process has clearly illustrated the need for more transparent community decision making processes. The Beech Tree group compliments the ETB, OEC and IPB on their constructive engagement with the community thus far and looks forward to being involved in assessments and decisions going forward.
In recognition of this beech tree as part of the wider community, Transition Town Kinsale included a replica tree in this year's St. Patrick's Day Parade entry and local creatives created a colourful and exuberant spectacle of biodiversity which won the Overall Cup on the day.
To visit the tree just walk up Compass Hill from the Municipal Hall side and you will see its unmistakable outline on the horizon.