This month we look at our sixth Permaculture design principal 'Produce No Waste' and how it might offer some new ideas into the Cool Clon, and perhaps some reflections on how we might have lived this principal naturally during Covid-19 restrictions. Apart from composting food scraps and minimising packaging (think Twig!) how else can we talk about producing no (or less) waste, especially as a town?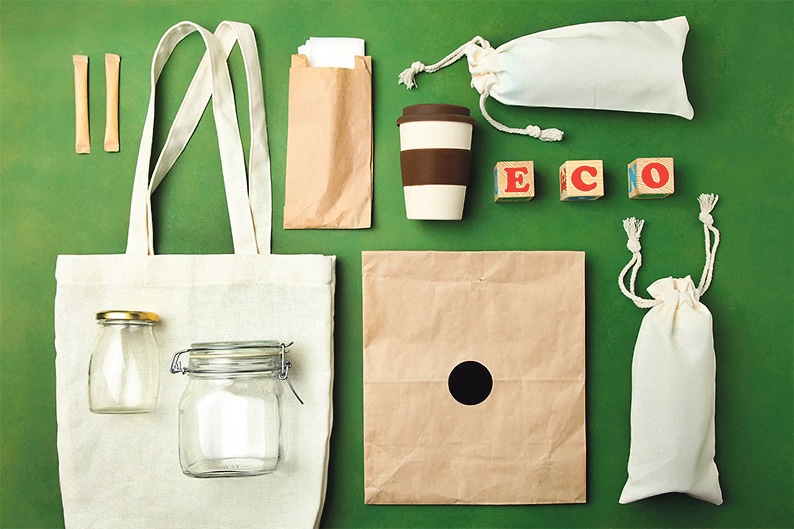 Personally as a result of the lock-down, especially during the months of April and May, we learned a lot more about our personal consumer habits, what our real needs were and what we could do without. Carefully planning shopping, eating what was in the cupboard, reusing and fixing things around the house and sharing between neighbours is all part of a lifestyle that produces less waste. During the lock-down we had the gift of a glimpse back in time, when life moved at a slower pace and mending and being creative with resources was inherant to life. We mended our fence with recycled wood, borrowed half cans of paint and stitched holes in socks and mended broken toys. 
In 2003, the village of Kamikatsu in Japan took on a mission to create zero-waste and carbon neutrality, now 81 per cent of what is disposed of can be recycled completely, up from a nation average of 20 per cent. New recycling facilities created jobs and saved the town on a former cost of waste disposal. Though there was much opposition in the beginning, the town now not only benefits from increased media coverage (and therefore eco-tourism), but many locals have also become unlikely environmental activists, starting new businesses to use recycled materials. The town also developed a means of rewarding residents points whenever they refused single use, something we could do locally perhaps? Last year, our family also visited the lovely town of Corella Spain on an erasmus+ exchange and were shown that students sort, clean and recycle their household plastic, give it to a local garden furniture manufacturer and are rewarded with benches, picnic tables, bike stands and a bird watching hut. These creative solutions to waste propel towns and cities around the world into the future; a promising future that includes thriving local economy, cleaner air, cleaner streets and plenty of community pride.
Reducing waste is now going world wide with 23 cities having pledged to C40 cities 'Advancing Towards Zero Waste Declaration.' Iconic cities like Auckland, Catalonia, Copenhagen, Dubai, London, Milan, Montreal, Navarra, Paris, Portland, Rotterdam, San Francisco, San Jose, Santa Monica, Sydney, Tel Aviv, Tokyo, Toronto, Vancouver and Washington DC are all striving for major improvements in recycling solutions and a 70 per cent increase in waste diversion – so it doesn't get to the landfill at all. According to the EPA, "in 2016, each person living in Ireland produced, on average, 580 kg of municipal waste. This is well above the European average of 487 kg, and this type of waste is particularly difficult to recycle." And although we also have targets to reduce waste and improve recycling, wouldn't it be great to be part of a town or community that decided to be ahead of the trend by creating solid plans and systems for a 'zero-waste' region?
This month spare some time to imagine new industries we could have if we made use of our recyclables locally, and new opportunities if we became 'zero-waste' early adapters. Like the recent movements towards slow food, eco-tourism, shopping-local and buying ethically, zero-waste is not only essential for mother earth but will also be something to celebrate, enjoy and prosper with.