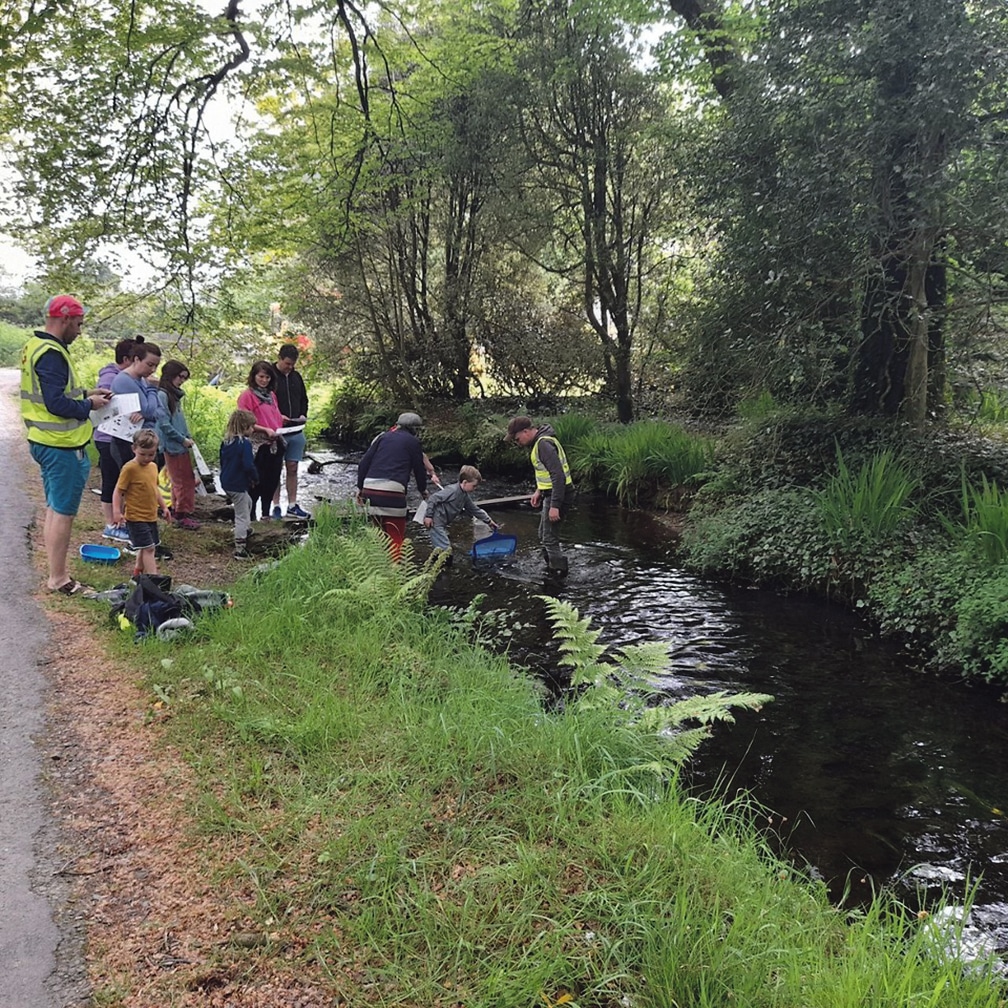 'Clochán Uisce', a new group just started in Clonakilty, is inviting anyone with an interest in our local rivers to meet to share memories, collect data, plan walks and promote these sometimes overlooked natural resources. The group is the Irish hub for the initiative 'Drinkable Rivers', an EU project to monitor the health of our rivers through regular testing and observation, and was borne out of a passion for the important role rivers can play in our communities and in our landscape. The first river, Clochán Uisce, is looking towards is the Feagle.
The river Feagle rises in Ahaguilla, west of Clonakilty. It flows eastwards, passing Ballyvackey stone circle and Ahamilla and joins the town at Western Road. The 'Feale', as it's known to some locals, meets the sea at Croppy Quay and flows out into Clonakilty Bay, a special area of conservation. Its Irish name 'Foghal' translates to a 'backward current in tidal water' and at different times of year it becomes home to sea trout, otters and king fishers – although in much smaller numbers than in recent history. The group will be hosting walks and cycles of the Feagle this spring and all are welcome. The aim will be to encourage people of all ages to get better aquatinted with and enjoy the 'Feale'.
Clochán Uisce's next meeting will take place at 8, St Paul's Cl, Clonakilty on Saturday, February 4, 5pm and all are welcome. If you would like to join the mailing list or have knowledge you would like to share please email the group at clochanuisce@gmail.com.