After being awarded grant funding in excess of €180,000 by Bord Iascaigh Mhara through its Brexit Blue Economy Enterprise Scheme, Goleen Harbour, which offers an eco glamping or camping experience on the Mizen Peninsula, is now inviting private investment to raise the remainder of the match finance to develop Ireland's first eco resort in West Cork.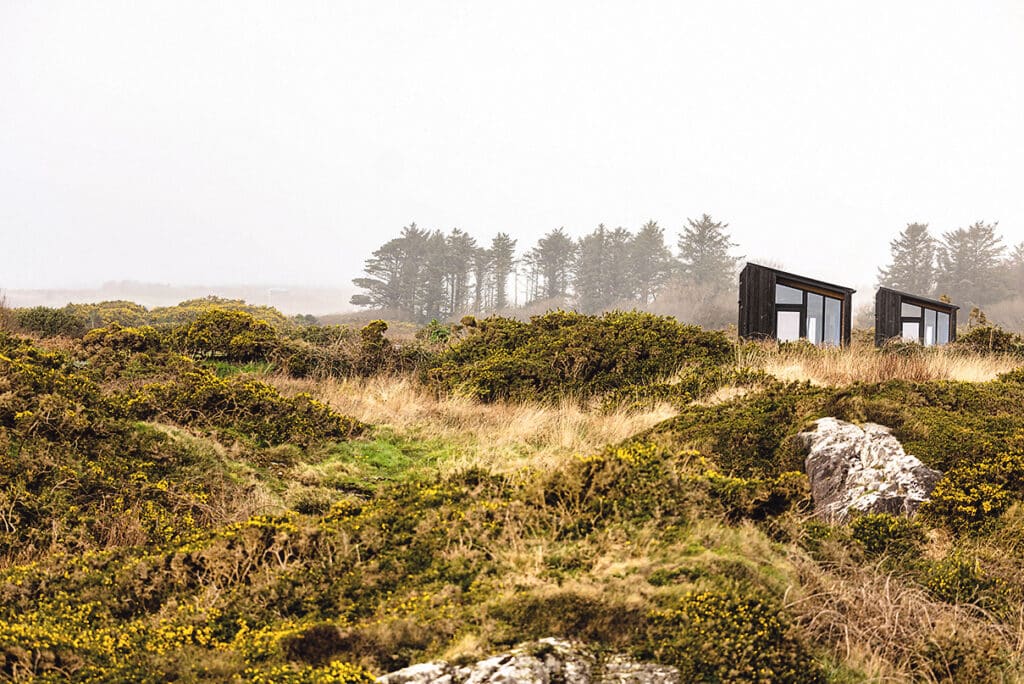 Commenting on the good news, co-founder and managing director Matt Mills says "It has been a long road since first writing the business plan in mid 2014, achieving planning permission in 2016 and opening for activities only to be hit by the insurance crisis in 2018 but also opening our first EcoCabin that same year."
Goleen Harbour received €450K of private investment through the Fáilte Ireland approved EIIS (Employment Incentive Investment Scheme) in 2021 and commenced development in January of last year.
"We couldn't have picked a worse time with Covid supply chain issues and then the War in Ukraine seeing material costs go up weekly Inevitably this led to a budget overrun and time delays," explains Matt.
Against the odds, Goleen Harbour installed a zero carbon district heating system and opened two new EcoCabins, a geodome and campsite, in a phased manner from June to July.
"We had a great response from our guests, as the need for this type of accommodation and campsite is much needed in the area."
The BIM funding will allow the resort to add two larger EcoCabins, two more geodomes on decks overlooking the ocean, upgrade its facilties and create an event space.
"We'll be offering net zero carbon holidays, experiences and events evolving our business and site into Ireland's first Eco Resort," shares Matt.
"The funding also supports the purchase of a new support RIB for our sea kayaking experiences and sea swimming at our Castle Strand. We have a third application with BIM for a 20KW Solar PV array with battery storage, which we expect to be passed soon.
"I'd also like to thank Fáilte Ireland, Access Credit Union, Bank of Ireland, ORIS and the LEADER programme for their assistance over the years."
If you are interested in being part of this exciting eco-tourism business in a sector that grew by one-third in 2022 email matt@goleenharbour.ie.
EcoCabin is Matt's own brand and designs are Irish made using as locally sourced and sustainable materials as possible.