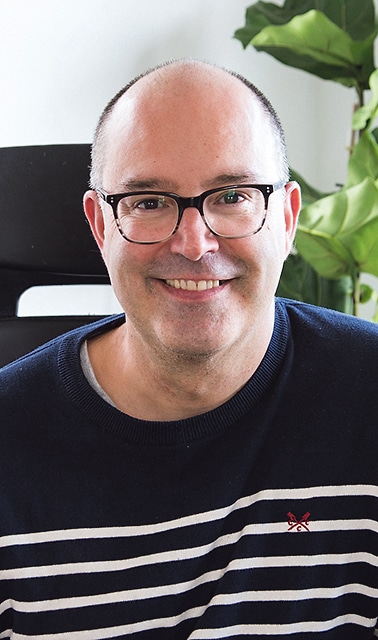 RetroFit
Xavier Dubuisson is an engineer with 25 years experience in the field of sustainable energy in Ireland and internationally. The founder and CEO at RetroKit, a start-up dedicated to upscaling home energy upgrades with innovative digital solutions and one of the partners in the CHERIS project, Xavier has many years of experience helping homeowners make the right decisions when upgrading or building low energy homes.
Even though it feels strange to be thinking about insulation in the middle of the summer, there is no better time to start planning or taking action in insulating our homes. The benefits of insulating include cheaper heating bills: On average, a home loses 20-30 per cent of its heat through the walls. Insulation will help to reduce your heating bills; give more comfort with a cosier and healthier home and allow a reduction in your greenhouse gas emissions.
In the world of home energy upgrades, we speak about 'fabric first'. This means that before doing anything else, we need to make sure that our homes are not using more energy than they need to. We can do this by reducing heat losses through insulation and preventing draughts.
Traditionally, Irish homes have been very poorly insulated (if at all). When I first moved to Ireland in 2001, it was still common for homes to have little insulation, perhaps some in the attic. Luckily since then, with changes to building regulations, new built houses have to reach a certain level of insulation as standard for houses built since the early 2000s. For houses built before this date, it is likely that there are opportunities to top up insulation levels. For example, some homes may only have 10 cm of insulation in the attic whereas it is recommended to have at least 30 cm and it is important that it is installed correctly leaving no gaps and making sure tanks and pipework are covered. While this is a job you can do yourself, if you want to be sure it is done correctly (and if you want to avail of grants) it is recommended to work with a registered SEAI contractor.
The good news is that insulation is the most cost effective, quickest and simplest way to improve the energy efficiency of your home and with a high percentage of costs covered through grants available from SEAI.
Attic insulation: If you have an attic above a flat ceiling, applying insulation between and above joists to a minimum depth of 30 cm is generally the most cost effective of any energy efficiency upgrade made to a house. If there is existing insulation already in place, make sure there are no gaps and top it up. Standard materials include glass wool or rockwool, but natural materials such as cellulose insulation (we have a manufacturer in Cork!) or sheeps wool has a lower environmental impact.
Sloped ceiling insulation: In a dormer roof with a sloped ceiling, insulating the roof can be tricky. If the roof cover (tiles or slates) has to be replaced, then insulating between the rafters from the outside and applying a breathable roof membrane above (warm roof construction), is ideal. Otherwise, drylining the sloped ceiling from the inside (similar to internal wall insulation methods below) is the only option.
Cavity wall insulation: A cavity wall consists of two rows of brick or concrete block with a cavity or space between them. Even if there is already a layer of insulation in the wall, filling the gap by injecting polystyrene beads from the outside is the best method for insulating this type of wall. This is a very cost effective method of wall insulation.
External insulation involves fixing insulating materials such as mineral wool or expanded polystyrene slabs to the outer surface of the wall. The insulation is then covered with a special render to provide weather resistance. A steel or fibreglass mesh is embedded to provide strength and impact resistance. While external insulation is more expensive, it provides a full wrap of the house when applied properly, minimising heat losses.
Internal insulation is also known as dry lining insulation. This can be done by applying an insulation layer between metal or timber studs, followed by a vapour control layer, and then fixing a plasterboard that is then skimmed. Alternatively, an insulated plasterboard can be fixed directly onto the wall.
SEAI grants for insulation: If you wish to take the step-by-step approach starting with insulation, you can do the work through a registered SEAI contractor and can avail of the significant grants available. Different amounts of grants apply depending on the work and the size of your house eg. grants for attic insulation range from €800 for an apartment to €1,500 for a detached house. All details are listed on the page on the SEAI website.