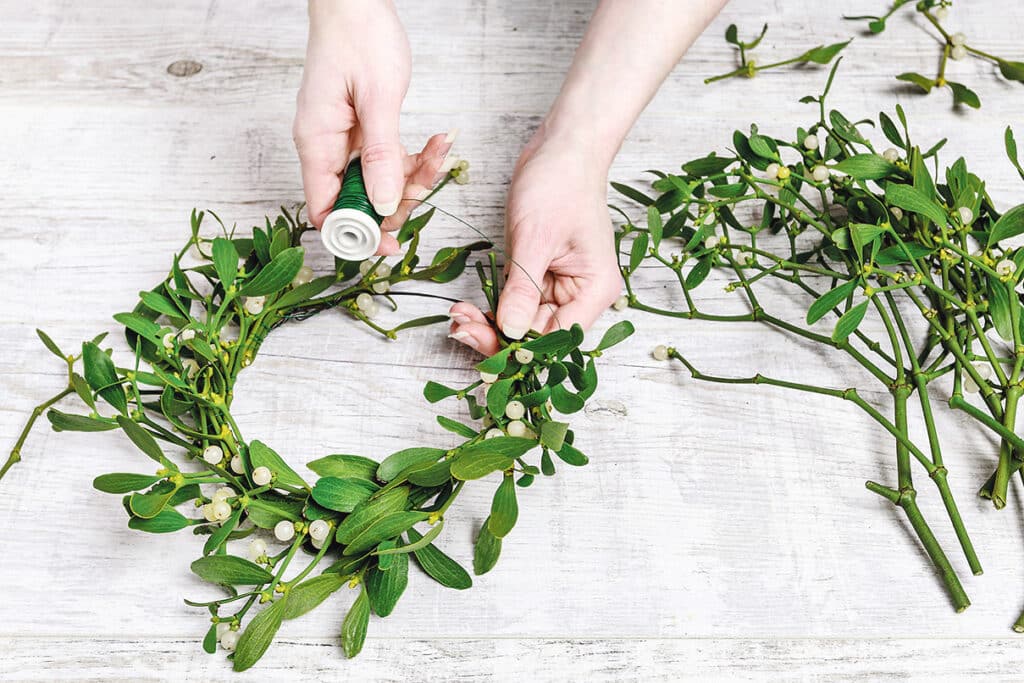 Christmas is a notoriously excessive time of year, and for me it is synonymous with over-spending, over-eating, and wrapping paper covering the entire living room floor on Christmas morning. Celebrating this special time of year shouldn't cost the Earth however, so I'd like to share some ideas on ways to tread more lightly with our consumption this festive season, so we can spend the holiday without costing the Earth more than our fair share.
Christmas dinner
With an increasing awareness of the importance of sustainable food choices, many of us face a dilemma over what to put on our plates at Christmas. Few would want to miss out on the highlight of Christmas day, but it's no longer possible to ignore the environmental impact of the Christmas dinner and everything that comes with it.
There is no denying that meat significantly adds to one's carbon footprint. A 'less is more' approach would entail reducing a typical meat consumption in the run-up to Christmas and on the big day itself. You could still go traditional but avoid loading up on meat by adding a few more vegetables and a little less meat to your casserole, or you could switch a few meals to veggie alternatives, such as cooking a vegetable lasagne instead of beef, and a nut roast one day instead of yet more roast meat. I'm the only true vegetarian at our Christmas dinner table each year, but everyone digs into my specially made veg dinner, proving that vegetarian options are enjoyed by all.
When doing your groceries, buy your ingredients from suppliers that use minimal packaging, such as your local butcher or a local vegetable producer at your farmers' market where you can buy everything loose and put it in your own reusable bags and containers. Choose locally produced, seasonal food as much as possible, and food you know will get eaten – if your guests don't eat cranberry sauce or Brussels sprouts, don't buy a large amount, but do choose bigger packs of crisps and snacks rather than individual portions to cut down on packaging.
At Christmas, people go through metres of aluminium foil, baking parchment and cling film. It is true that kitchen foil is recyclable, but if you want to cut down on both your costs and waste, you could invest in reusable wax wraps and tin liners.
Christmas decorations
The first ever Christmas I spent in Ireland, I was rather surprised by the tradition of popping Christmas crackers at the end of the meal. I never really understood their point, not only because the dogs are terrified of the bangs, but I found them extremely wasteful as they generate a lot of rubbish and the so-called gift toys inside them are always a let-down. But it's true that the kids are quite fond of them, and I've come to appreciate the silly jokes. To remedy the waste problem, I collect empty toilet rolls a few weeks prior to Christmas and fill them with useful gifts for school or the office – things like highlighters, pencil-sharpeners, and rubber, or little hairpins and tins of lip balm. Jokes are collected throughout the year and written on pieces of paper, crowns are cut from old calendars and magazine pages, and the lot is wrapped with some colourful fabric or napkins, and a bit of ribbon.
Since a very young age I've considered the chopping down of beautiful evergreen conifer trees for Christmas a rather cruel practice. The decorated trees are cut down for an enjoyment of a short few weeks and die a slow death in the corner of a living room before being dumped at the tip. You may call me over-sentimental, but I was so glad to hear that a Cork-based business came up with the innovative idea of leasing Christmas trees, whereby you rent out a potted tree for the festive season and return it to the lender come January. For those of us who don't have a garden space to plant up our potted tree after Christmas, this is the most practical option.
In our household, we like to go on a little adventure to our local woodland with a pair of secateurs a few days before Christmas, and we collect branches of holly, larch, and spruce to decorate our kitchen walls and the table. Holly berries are a very pretty decoration indeed, but do be mindful when harvesting the branches, that many species of birds rely on the berries, as their other food sources dwindle in the winter, so only take what you need.
Wrapping gifts
It is often assumed that wrapping paper goes in the recycling bin along with cardboard and plastic packaging but that couldn't be further from the truth. Any shiny, glittery, or laminated wrapping paper isn't recyclable, so choose matte wrapping paper or, even better, reuse or repurpose gift wrap. Plastic wrapping bows and ribbons that come with gifts can be reused many a time – you could assign someone to be on 'bow duty', whereby they collect and save them for future use during present exchanges.
Magazines, newspaper, catalogues, and old calendars can be another sustainable option to wrapping gifts, but I love the Japanese technique of Furoshiki that uses cloth and fabric instead of wrapping paper, and natural ornaments to make it prettier. The ideal fabric is sturdy and thick enough to protect the objects, but not so thick that it's difficult to tie the ends. Handkerchiefs, bandanas, scarves, bed or pillow covers, tablecloth, and tea towels are all contenders for the job, and they can help you declutter the wardrobe and put old and unused fabrics to good use. Add a small cutting of spruce and a cinnamon stick, or a twig of larch complete with cone, and you got yourself a lovely, sustainable gift wrap that can be used over, and over again.
@seasidesquirrel
www.seasidesquirrel.ie