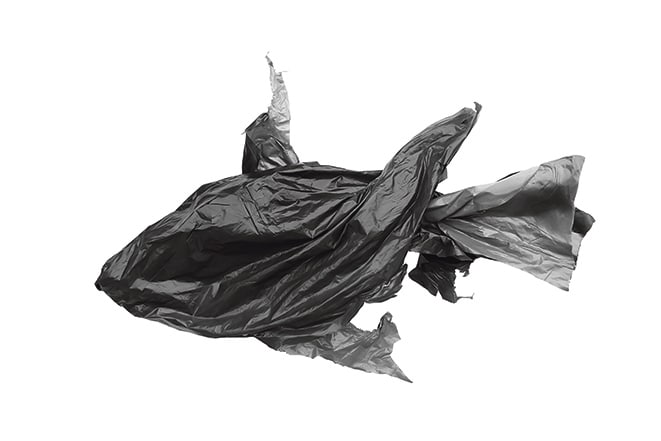 As lead negotiator for the European Greens, I am currently working on the reform of the Packaging and Packaging Waste Regulation, with a particular focus on plastics. 
In that work, one issue keeps coming up. We cannot keep trying to rely on recycling as a silver bullet to tackle the amount of plastic we create.
We are drowning in plastic that we don't even want to use in the first place. Irish people are now the largest consumer of plastic packaging waste in Europe. Almost everyone will tell you that they don't want to buy all this plastic waste, and they certainly don't like having to pay to get it taken away and disposed of or recycled.
Irish consumers are essentially being conned by big supermarket chains and by the plastics industry into buying plastic they didn't ask for. And our environment is suffering as a result from these mountains of plastic which we are struggling to deal with.
The same can be said for fisheries where plastic and polymer-based gear is now basically the only game in town.
As a result, over 90 per cent of Irish protected marine ecosystems are now polluted with plastic, mostly from clothing fibres and fishing gear. Put simply, we need to stop making the plastic in the first place. Production needs to change.
This impact of plastic pollution on the fishing industry and marine environment was the subject of a recent hearing in the Fisheries Committee of the European Parliament.
While I welcome efforts made to increase the recycling of fishing nets on land, our reliance on plastic for affordable fishing gear has been a disaster.
Fishers in Ireland will tell you that they do everything they can including bringing the lost gear of other vessels back to port. Around 95 per cent of fishers in Ireland are involved in the government's Clean Oceans Initiative for bringing old nets back on shore to be disposed of properly. They are more than aware of the damage plastics are doing to the sea. Fish producers will be able to tell you the wildest stories of the types of plastic that has been pulled from the belly of fish.
Dublin Bay Prawns, or Nephrops Norvegicus as it is known by its latin name, are being found to have microplastic fibres from clothing waste and degraded fishing nets in their digestive systems. All of this makes its way onto our own plates at home and in local restaurants.
Plastic gear is now cheaper and more accessible than anything else, and while many of the inshore fishers around the coast do their best to cut down on this often there is no alternative product on the market.
A few decades ago a small boat would put out under 100 willow and hazel pots. These were precious handmade pots, and the fisher would make sure to bring back every one.
With plastic pots, you can put out hundreds for the same price. It is reflective of the rest of society here on land where we rely on plastic for everything.
To me that means we need a complete overhaul of manufacturing and production. We need to stop importing cheap plastic gear, and instead incentivise and encourage homegrown production like we used to.
The way we are doing things now, marine ecosystems will continue to suffer and fishers will be blamed for a problem that is the fault of a faulty economic model.
Irish and European manufacturing has been completely taken over by plastics. It's time we look to the past for solutions to 'throwaway culture'.