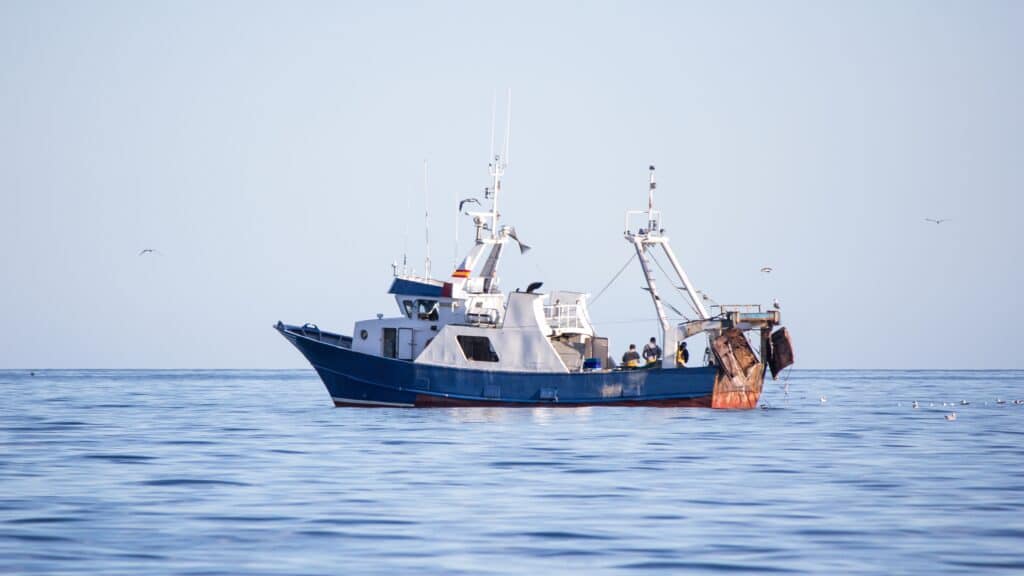 As the sun finally burst onto the scene in late May, an unlikely group paid a visit to Ireland's shores on an important mission. 
Members of the European Parliament, hailing from different parts of Europe and from opposing political groups joined together for a delegation to Ireland's coastal and fishing communities. Following months of preparation after I had originally proposed the idea some time ago in the European Parliament's Fisheries Committee, it was great to see a good plan come together.
Six years have flown by since the fateful night of the Brexit referendum tore the UK out of the European community and the results of that decision are plain to see in the UK today. But what is less known throughout the EU is the continued impact of Brexit on Ireland. Nowhere is this less evident than in Ireland's fishing towns, where communities and businesses have seen a crushing 15 per cent cut in fishing quotas due to Brexit. With that in mind I invited MEPs from across the continent to come see for themselves the impact that Brexit is still having on our coastal communities.
While the larger fleet of mackerel trawlers based around Donegal have taken a big hit from Brexit due to their historic activity in Scottish waters, the smaller operations along Ireland's south coast from Castletownbere to Kilmore Quay in Wexford have seen a different kind of challenge – one that threatens the very existence of these towns and their livelihoods.
On top of loss of quota, there are very few young men and women who see fishing as a viable career choice from a young age. Our fishing communities are getting older, as younger generations from coastal towns increasingly seek their fortune away from the quayside. While Bord Iascaigh Mhara offers useful trainings for the fishing industry, there is still a need for apprenticeships to get more young people into the career from a young age.
This presents massive problems for coastal communities and the rest of Irish society as an island nation. As well as the produce that Irish fisheries bring to consumers, we are facing into a decade of unprecedented action needed to defend our seas and oceans from climate change and biodiversity loss. We need fishing communities at the centre of this action. In the same way that we should be rewarding farmers for changing their business models from one that is purely based on quantity and production towards protecting and restoring nature alongside food production, fishers should be compensated to be at the forefront of marine protection.
The State has embarked on what could be the most significant legislation for marine protection in the history of the State, establishing Marine Protected Areas covering 30 per cent of our waters and setting up a whole new State agency for maritime planning. Fishers should be supported to guide these initiatives. Take for example Torre Guaceto in Italy as a model, where local fishers have requested the local Marine Protected Area be expanded because it has increased fish stocks so much and kept out industrial fishing outfits.
Meanwhile the potential of offshore wind development means we need mariners more than ever. In Donegal, Killybegs fishers have embarked on a joint venture with wind farm developers to directly benefit from this new feature of our maritime landscape.
These are the kinds of opportunities we need to include fishers in as State and EU policy. Otherwise we risk losing an important piece of Irish heritage for good.