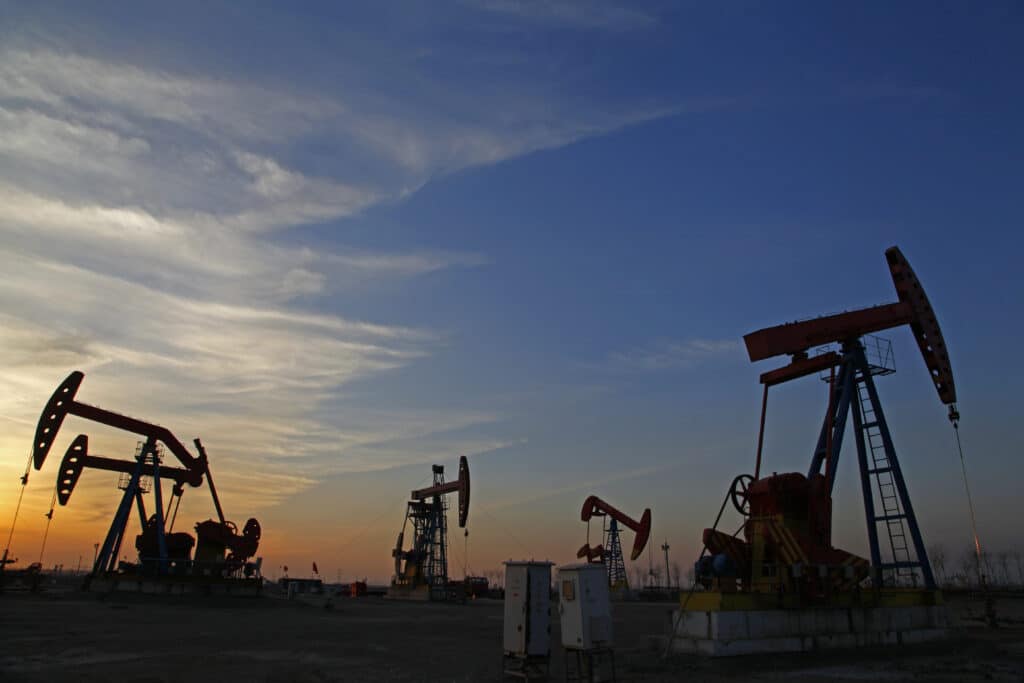 It is "code red for humanity…The world is running out of time," declared UN secretary-general Antonio Guterres at the start of COP26. 
But even as we all know this, still we wait!
Forty-four years ago ExxonMobil senior scientist James Black told the fossil fuel executives that, " Man has a time window of five to ten years before the need for hard decisions regarding changes in energy strategies might become critical…Once the effects are measurable, they might not be reversible."
In 1977 ExxonMobil senior scientist James F. Black told Exxon's management committee of top executives that, "general scientific agreement is that the most likely manner in which mankind is influencing the global climate is through carbon dioxide release from the burning of fossil fuels…There are some potentially catastrophic events that must be considered…Rainfall might get heavier in some regions, and other places might turn to desert…[Some countries] would have their agricultural output reduced or destroyed…"
At that time Clifton C Garvin Jr. was the CEO and just months after that report was delivered to the Executive, Exxon set up it own research programme into carbon dioxide from fossil fuels and its impact on the earth. This was an ambitious research program collating both empirical CO2 sampling and rigorous climate modelling; spending more than a decade deepening the company's understanding of an environmental problem that posed an existential threat to the oil business and to the world. Exxon became a pioneer in climate change research, funding internal and university collaborations, developing expertise in atmospheric carbon dioxide and collaborating on the publishing of dozens of research papers supporting an emerging consensus that fossil fuel emissions pose significant risk.
Then in 1987 Lee Raymond, one of the most outspoken business executives in the United States, and totally against any regulation introducing measures to curtail activities that increase Climate Change, became president and later took on the role of CEO of Exxon.
From that point on Exxon put millions of dollars each year into climate denial, suppressing the research that they had for ten years funded; and instead financing the promotion of misinformation about the reality of Climate Change, much the same as the tobacco industry had funded misinformation about the health risk of smoking.
In 2005, as competing major oil companies started to diversify into alternative energy and renewable fuels, ExxonMobil re-affirmed its mission as an oil and gas company. Lee Raymond retired from Exxon in 2006 with a retirement package worth about $400 million.
In 2011, 34 years on from the meeting where James Black first explained the dangers to the Exxon Executive, ExxonMobil, under the stewardship of Rex Tillerson, launched its 'Protect Tomorrow Today Programme' which the company says, defines its approach to the environment.
The company website boasts of 40 years of climate-science research, in partnership with governments and academic institutions, yet despite these boasts (which are undoubtedly stretching the truth), in 2010 Tillerson said that while he acknowledged humans were affecting the climate through greenhouse gas emissions to some degree, it was not yet clear "to what extent and therefore what can you do about it". In 2012 he stated that "there are much more pressing priorities (than climate change) that we – as a human being, race, and society need to deal with…you'd save millions upon millions of lives by making fossil fuels more available to the world's poor…"
In 2021, now under the direction of Darren Woods as CEO, at a time when countries are recognising the urgency of reducing reliance on fossil fuels, Exxon are following a strategy that includes a massive increase in drilling to boost production by about one million barrels per day and increasing its annual carbon emissions by about 17 per cent, or about as much as the annual output of Greece.
In October 2021, less than a month before Cop26, Woods who was paid $15,639,061 in salary and benefits last year, was accused of lying to congress when questioned under oath at a congressional hearing into the industry's long campaign to discredit and deny the evidence that burning fossil fuels drove global warming.
He, along with the heads of Shell, Chevron and BP denied that they covered up the climate science Exxon had funded and also declined to make a pledge to stop lobbying against climate initiatives.
Indeed, ExxonMobil became part of a formal advisory structure to the UK Government's efforts to integrate carbon capture into its net zero strategy, meeting with Top UK government officials many times in the run up to Cop26, where, as reported by the BBC, representatives from the fossil fuel industry outnumbered any other category of representative.
Whilst it is easy to write this story decrying those who stand to make so much money from continuing to drill for oil and gas, cataloguing the deceits they have upheld and continue to uphold, it is much harder to even hold in my own head the enormous implications of action to transition away from fossil fuels.
How many of us, for example, pick a pension fund based on it having no investment in fossil fuels? Yet research from The University of Amsterdam suggests that pension funds from the 38 OECD member countries may jointly manage as much as €828 billion in liquid fossil fuel assets! Pension funds are not fully committed to leaving fossil fuels underground and thus, possibly inadvertently, we, the environmentally-aware public, continue to invest in the same companies that we decry, continue to invest in the devastation caused by man-made climate change.
Had we listened to James F. Black 44 years ago, we could have started a gradual transition from fossil fuels, investing over time in sustainable alternatives and all the time reducing carbon emissions and mitigating against global warming, but we are now beyond the eleventh hour.
Like many people, I was horrified that so many fossil fuel lobbyists had access to decision makers at COP26. However, without including ALL stakeholders we simply will not start to tackle this crisis effectively and so we must include the fossil fuel giants, the investment banks and pension funds, insurance companies and business as a whole. We must put together the complete picture and seriously work at what is glibly known as 'just transition'.
We are almost out of time…the few positive moves that resulted from Cop26 were but baby steps; and we, as individuals, cannot simply point to the failure of our leaders, or opt out of our part in causing this. Those baby steps that are being hailed as 'at least something' only came through because of the pressure of the voters and future voters; because our own children were in the streets during COP26 fighting to wake us all up.
As the renowned climate scientist Michael E. Mann says in his book 'The New Climate War: The Fight to Take Back Our Planet'.
"The youngest generation is fighting tooth and nail to save their planet, and there is a moral authority and clarity in their message that none but the most jaded ears can fail to hear. They are the game-changers that climate advocates have been waiting for."
It is our moral obligation to fully educate ourselves, looking at all sides of this; listening openly so that we may understand fully the perspectives from all sides; AND to relentlessly pressure those who hold the power to act fully.
This means using your vote intelligently. It means following environmental and climate news across the world, it means reading behind the headlines and digging for truth. It means thinking globally and acting locally without fear or compromise. It means listening to our children and our grandchildren.
This pledge should be your New Year's resolution as the clock ticks over into 2022.