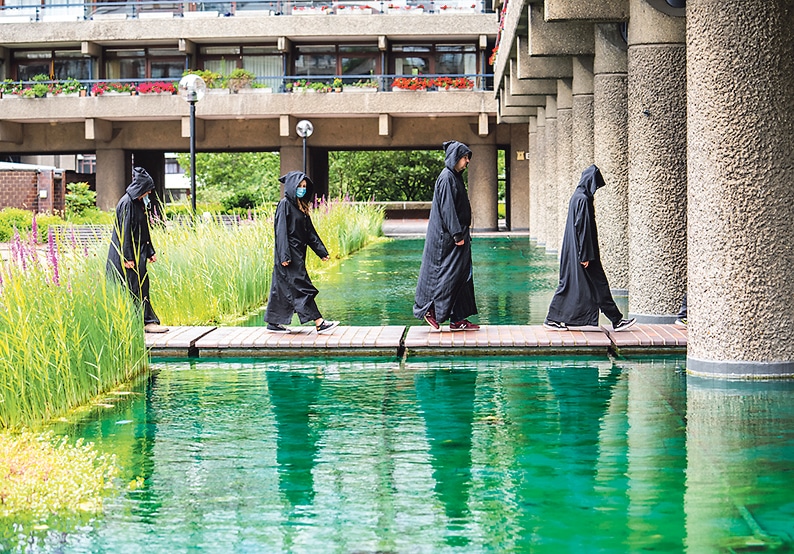 The ever-popular Skibbereen Arts Festival (July 26-August 5) returns this summer with  an excellent line-up of local, national and international acts. Focusing on themes of Climate Change, Sustainability and The 1980s, organisers say that "The reopening of Skibbereen Town Hall has enabled us to present our first 'proper' festival since 2019 and we're delighted with this year's programme." 
Musical highlights include; one of only two Irish dates this year by critically acclaimed Canadian star Martha Wainwright, the first Cork performance of Bird on the Wire: The Songs of Leonard Cohen, legendary Dub Reggae DJ Mad Professor, and a very special concert on a boat trip around the Fastnet Rock, as part of ADT's Little Lighthouse Tour.
A great theatre programme features Pan Pan Theatre Company's incredible Cascando by Samuel Beckett, Callback Theatre's Fred & Alice and the return of the unique '4 Plays in a Day'. "Audiences can really have a Day at the Theatre by attending four plays at different times in different venues around the town'. Plays include Niamh McGrath's Gombean, Fishamble's The Humours of Bandon and Mikel Murfi's multi-award-winning The Man in the Woman's Shoes.
Organisers are keen to ask the question 'What can the arts do to increase awareness about Climate Change?' and have programmed several events to explore this critical topic.
The opening weekend features 'The Art of Climate Change' a seminar with contributors from the worlds of science, arts and climate activism. They are also screening a series of thought-provoking documentaries around this topic such as Fernando Meirelles' The Great Wall, and arguably the world's best documentary of 2022, Shaunak Sen's All That Breathes. Other film highlights include an outdoor screening of the incredible Sinead O'Connor documentary Nothing Compares and Luke McManus' award-winning musical trip through Inner City Dublin North Circular.
This amazing festival also features a whole array of other events including the first visit to Skibbereen by superstar comedian Neil Delamere, a mysterious evening inside the minds of four Cork-based crime writers, a series of exhibitions, installations and workshops, and of course the legendary Street Pageant, where the whole town dresses up in time and transports themselves backwards or forwards in time to another era – this year Bridge Street plays host to 'What a Feeling' – a Flashdance back to the 1980s.
"We are also very excited about a new project we're beginning this year to paint murals in all of the alleyways in town," say organisers. "Over the next five years we will work with local artists and local community groups to research and depict the history of these ancient lanes and thus leaving a sustainable 'living history' of our town that we hope will remain visible for generations to come."
So no matter what your taste or what your age, you'll definitely find something to love at this year's Skibbereen Arts Festival.
For booking and further information see
skibbereenartsfestival.com
Twitter: @ skibbartsfest
Facebook: SkibbereenArts
Instagram: skibbereenartsfestival