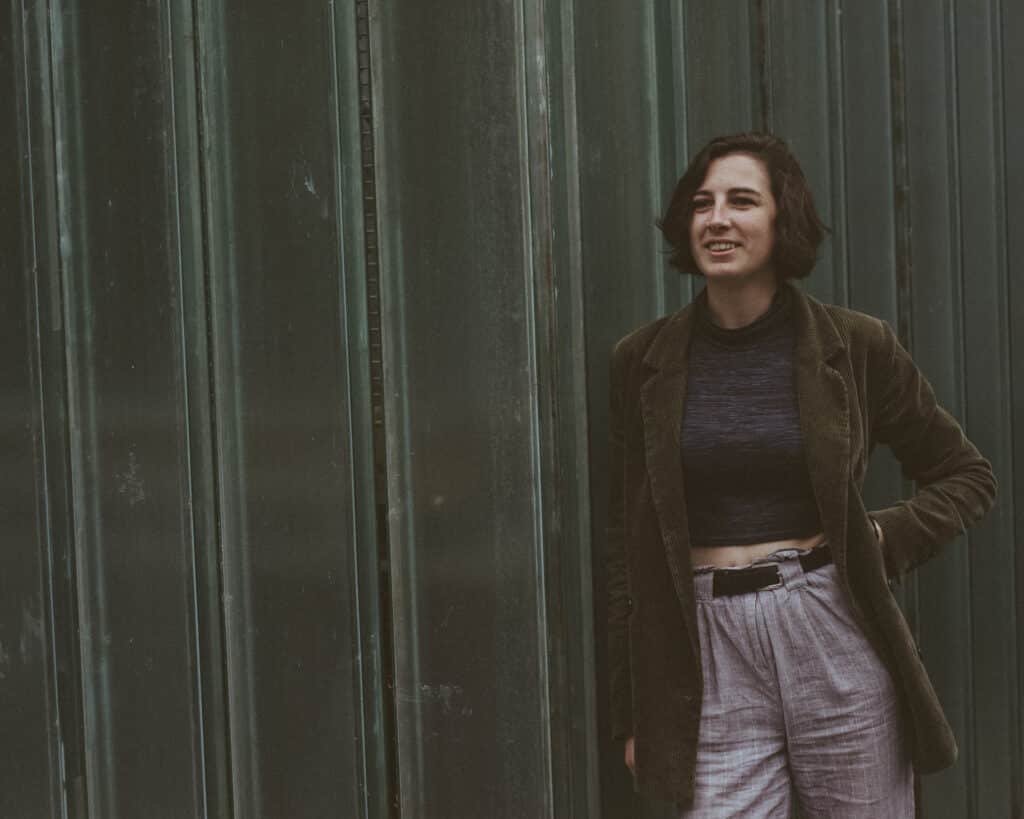 Hailing from Clonakilty, Eve Clague is a singer-songwriter who draws on the rich variety of music she grew up with in her home and community to create a highly personal and direct style of song writing. Following the release of her debut EP "Young Naïve Me" in 2019, Eve has shared a gorgeous jazzy neo-soul number "Down Down Down", available to buy or stream now.
Having left school at the age of 15, Eve toured nationally with a number of bands as a vocalist and saxophone player, and has clocked up more hours as a working musician than most artists in their early twenties. However, it was her enrolment in CIT Cork School of Music in 2014 which really gave Eve the time and space to develop her song writing and collaborate with a huge range of like-minded musicians. 
Since its release in April of 2019, her debut EP "Young Naive Me" has received many plays on national radio stations such as RTE R1, Lyric FM, 8Radio, Eirewave, as well on regional stations at home and abroad – Red FM, KCLR FM, Hoxton Radio UK and more.  Nialler 9.com featured "Young Naive Me" in their song of the week section, and Remy praised her distinctive voice and a timeless quality to the song writing and arrangements. 
With a band made up of well-known players from Cork's jazz/neo-soul scene: Brian Dunlea on bass, Paul Leonard on drums, Eve Clague on acoustic guitar and vocals, her brother Sam Clague on electric guitar, Diarmait Mac Carthaigh on keys, and featuring some of her own string arrangements, Eve's music crosses genres very naturally in songs which centre around her acoustic guitar and deeply honest vocal style.  

Spotify: https://open.spotify.com/track/4kvEgIGDE8fW0KebViI2Ej?si=SvkQaTrSSPSd1dh9rOrwiQ
Soundcloud: https://soundcloud.com/eveclague/down-down-down/s-eFHMe
Eve's single release launch, due to take place at Coughlan's Live, Cork, this weekend, has unfortunately been cancelled due to the Covid-19 outbreak. You can support Eve by purchasing the new single for €1, or her previously release EP for €5, on her Bandcamp: https://eveclague.bandcamp.com/music